Adding On-Premise Poller
On-Premise Poller helps to monitor your internal network and resources like URLs and network devices behind a firewall or virtual private network (VPN). This software requires near zero maintenance and is firewall friendly and can be considered as a private monitoring station complementing Site24x7's global 100 locations. Site24x7 On-Premise Poller can be installed on Windows and Linux machines in both 32-bit and 64-bit versions and can be installed in virtual machines as well.
Follow these links to download the On-Premise Poller: 
Once the On-Premise Poller is installed, you can view the installed On-Premise Pollers from Admin > On-Premise Poller. You can view the On-Premise Poller version beside its name. Click on the hamburger icon near the On-Premise Poller name to Upgrade to the latest version.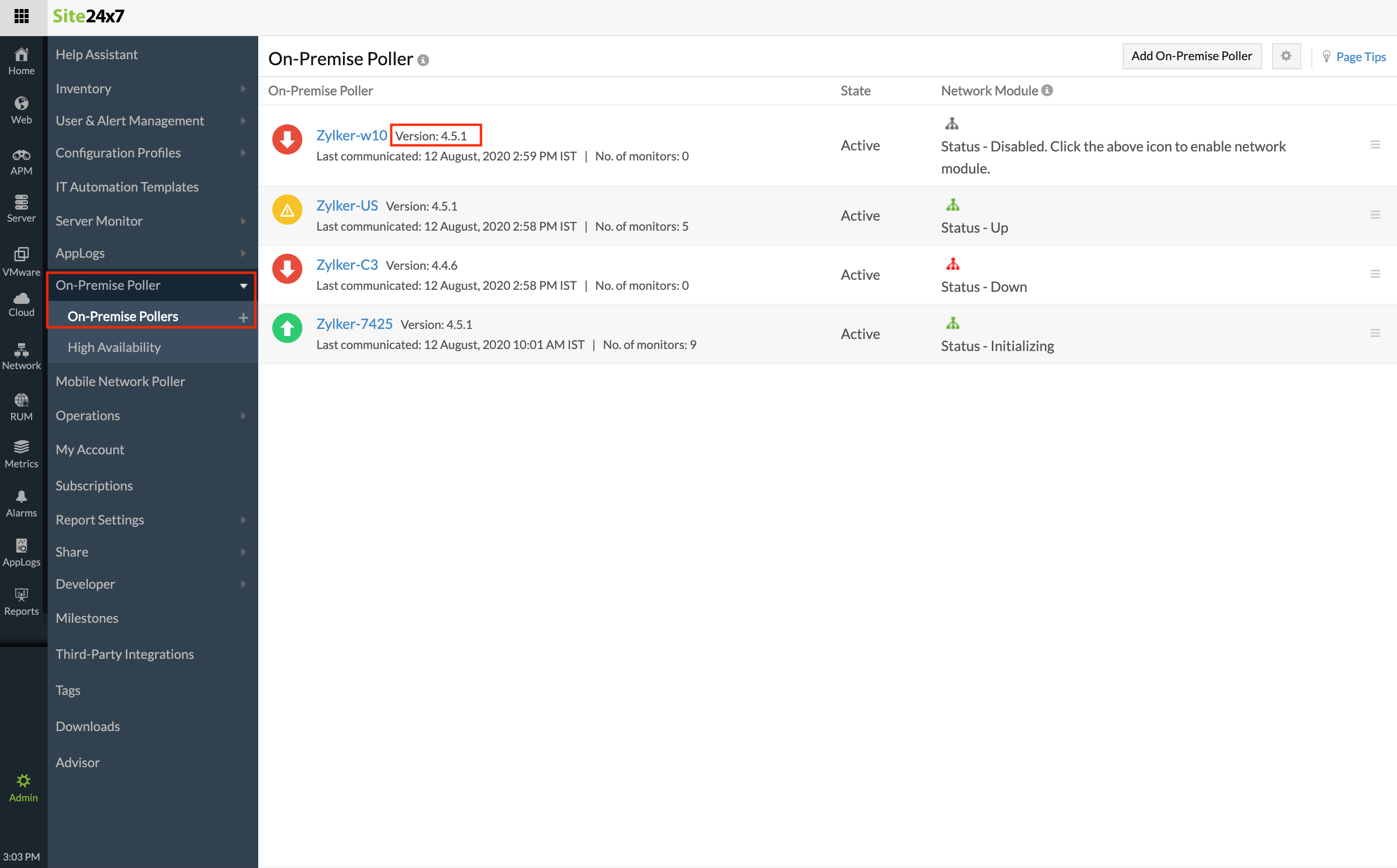 You can associate a supported monitor type to an On-Premise Poller, by adding it for monitoring, adding the location profile and pointing it to the configured On-Premise Poller.
Licensing:
On-Premise Poller works with all packs that Site24x7 offer, except for the Free pack. 
Was this document helpful?
Sorry to hear that. Let us know how we can improve this document.
Please describe how we can improve this document.
Thanks for taking the time to share your feedback. We'll use your feedback to improve our online help resources.