IT Automation Logs
View a detailed history and status of all the automations executed by date in this page. Assign a Date and filter by Automation Type or Automation Status. 
Go to Admin > Operations > IT Automation Logs. You can also access via Home > IT Automation Logs
Assign a Date from the drop down. Click on Today to view the automations created on that particular date
You will be able to view the following details: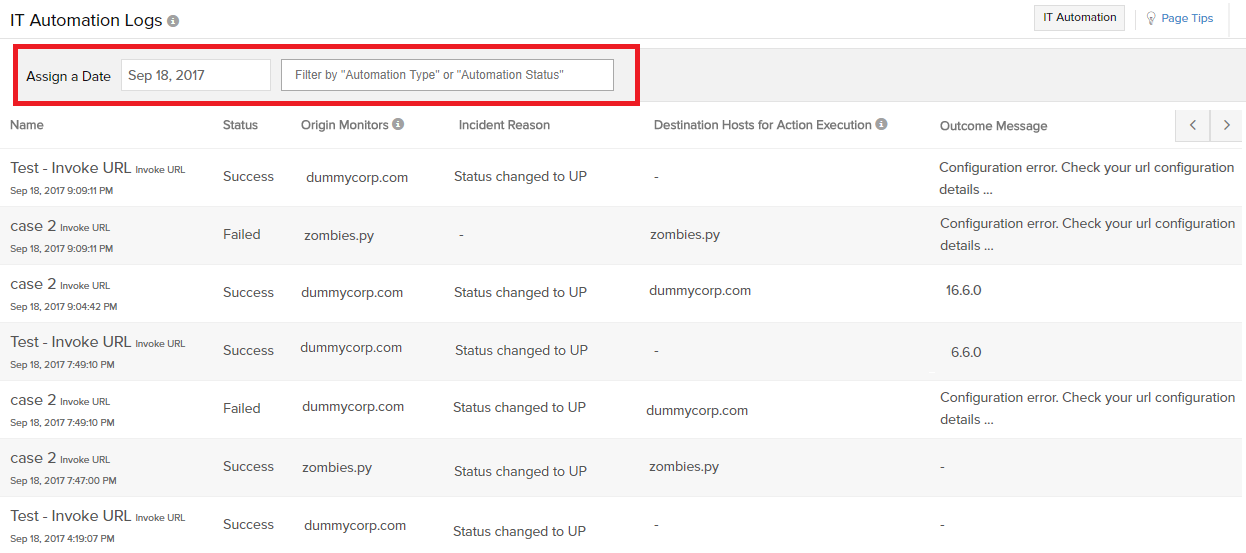 You can click on the IT Automation button to go to the IT Automation Summary page (Admin > Configuration Profiles > IT Automation)
Related Articles:
Was this document helpful?
Sorry to hear that. Let us know how we can improve this document.
Thanks for taking the time to share your feedback. We'll use your feedback to improve our online help resources.