Role based access controls
You can provide users with various access permissions based on the roles that they perform with the CloudSpend account. Following are the CloudSpend user roles that can be assigned to a particular user:
Cost Administrator: Has full access including the permissions to add, modify or delete AWS accounts, business units, budgets, and users. But when an existing user is promoted to a Cost Administrator role, he will have all the privileges of an administrator except the one to add new users.
For the first time, the Site24x7 User role must be Super Admin to access the CloudSpend console, add new users, or provide role-based access to other users. When the Site24x7 User role is Admin, all the said privileges will be restricted for the first time.
Cost User: Has only read-only access.
Add/Manage users
On the left navigation of CloudSpend console, choose Admin. (Learn more about account management in CloudSpend)
The general tab has a clickable card User Management (For free accounts, user management card isn't clickable).
On clicking the card, follow the steps in this help documentation to add or manage your users in CloudSpend.
After email verification, the member will become part of the confirmed users.
A user email address can't assume multiple roles within Site24x7.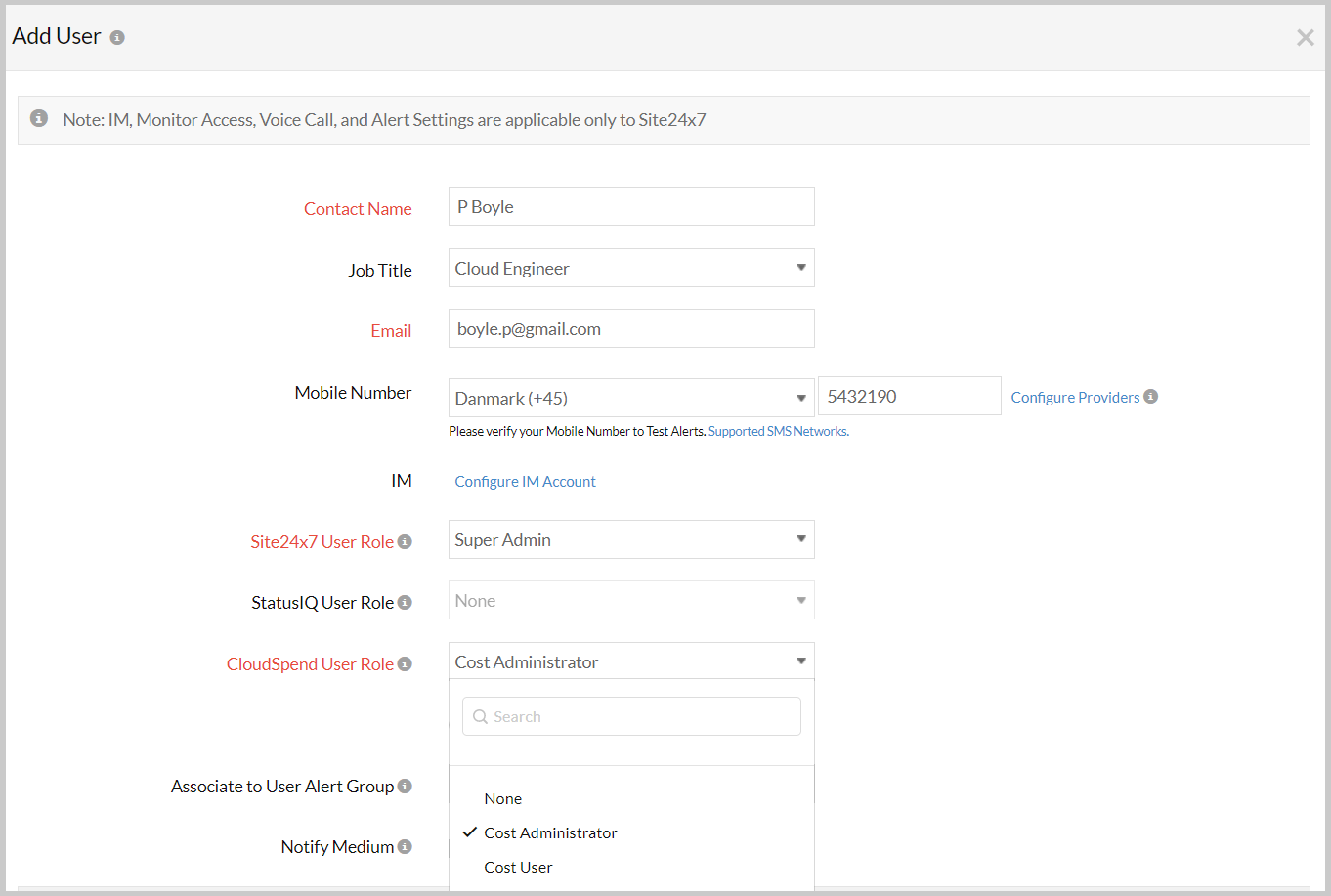 User Groups
Organize the CloudSpend users by creating user groups, and choose to receive alerts and notifications to a particular group.