Edit RUM Monitor
You can edit the following metrics or configurations of your RUM monitor:
For single page applications, Ajax calls are monitored by default.
To monitor Ajax calls for traditional applications,
Log in to your Site24x7 account > RUM > Edit application.
Choose application framework type as Traditional. 
Under Ajax calls configurations, choose Yes to track Ajax calls.
You can also track Ajax calls that are loaded from external domain. Choose Yes to track cross-domain Ajax calls, if you want to monitor them.
Note: Monitoring Ajax calls in traditional applications consumes your pageviews. Refer here for more details.
Enter the domain names for which you dont want to track or monitor your website's performance. To exclude the domains,
Log into your Site24x7 account> RUM > Your application.
Edit configurations > Domain Configurations.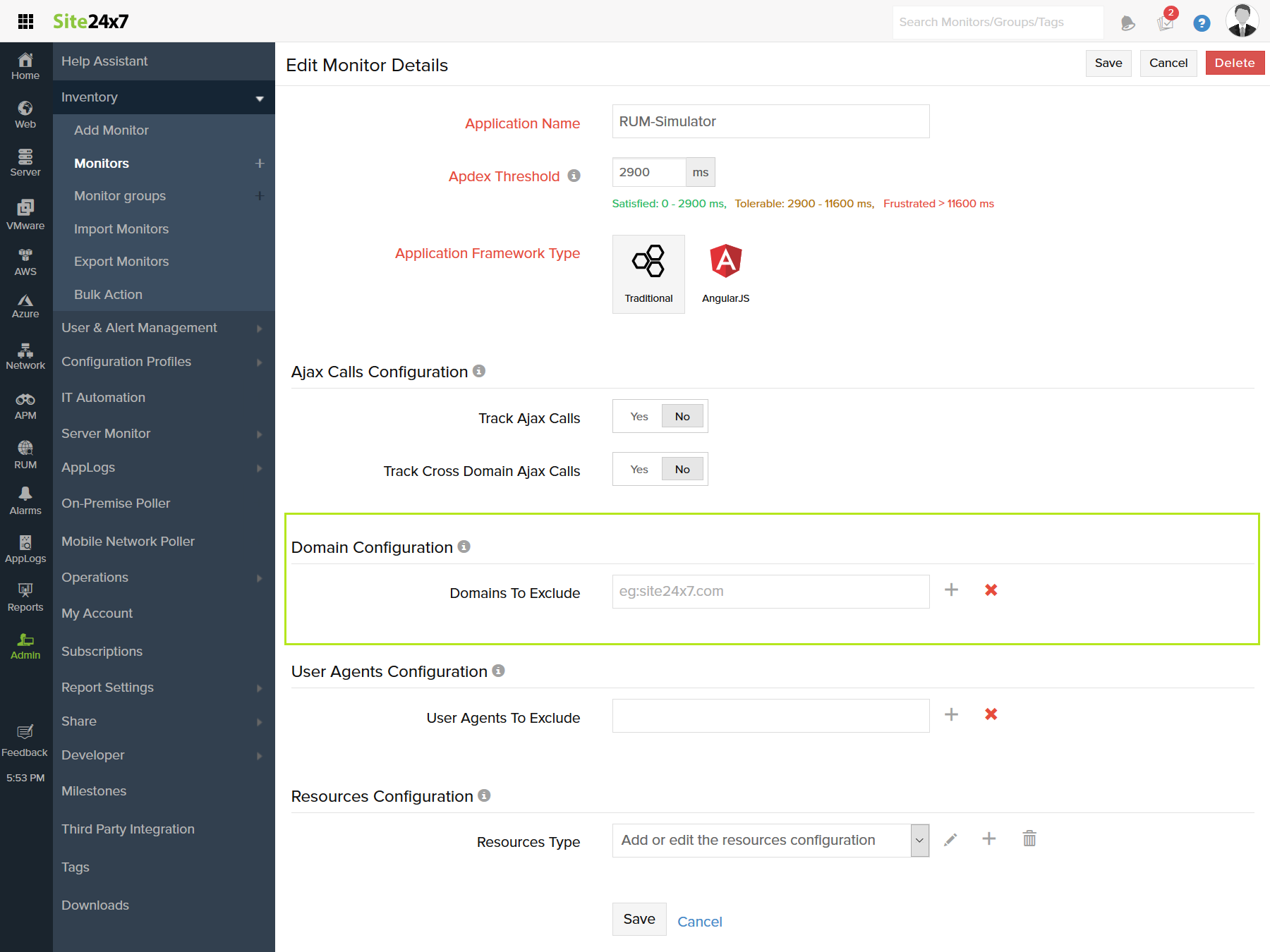 User agent is a browser software that provides information about the browser to the respective websites. 

Examples: Mozilla/5.0 (Windows NT 10.0; Win64; x64) 
AppleWebKit/537.36 (KHTML, like Gecko) 
Chrome/68.0.3440.106 Safari/537.36.
You can exclude user agents by mentioning them in the above specified format.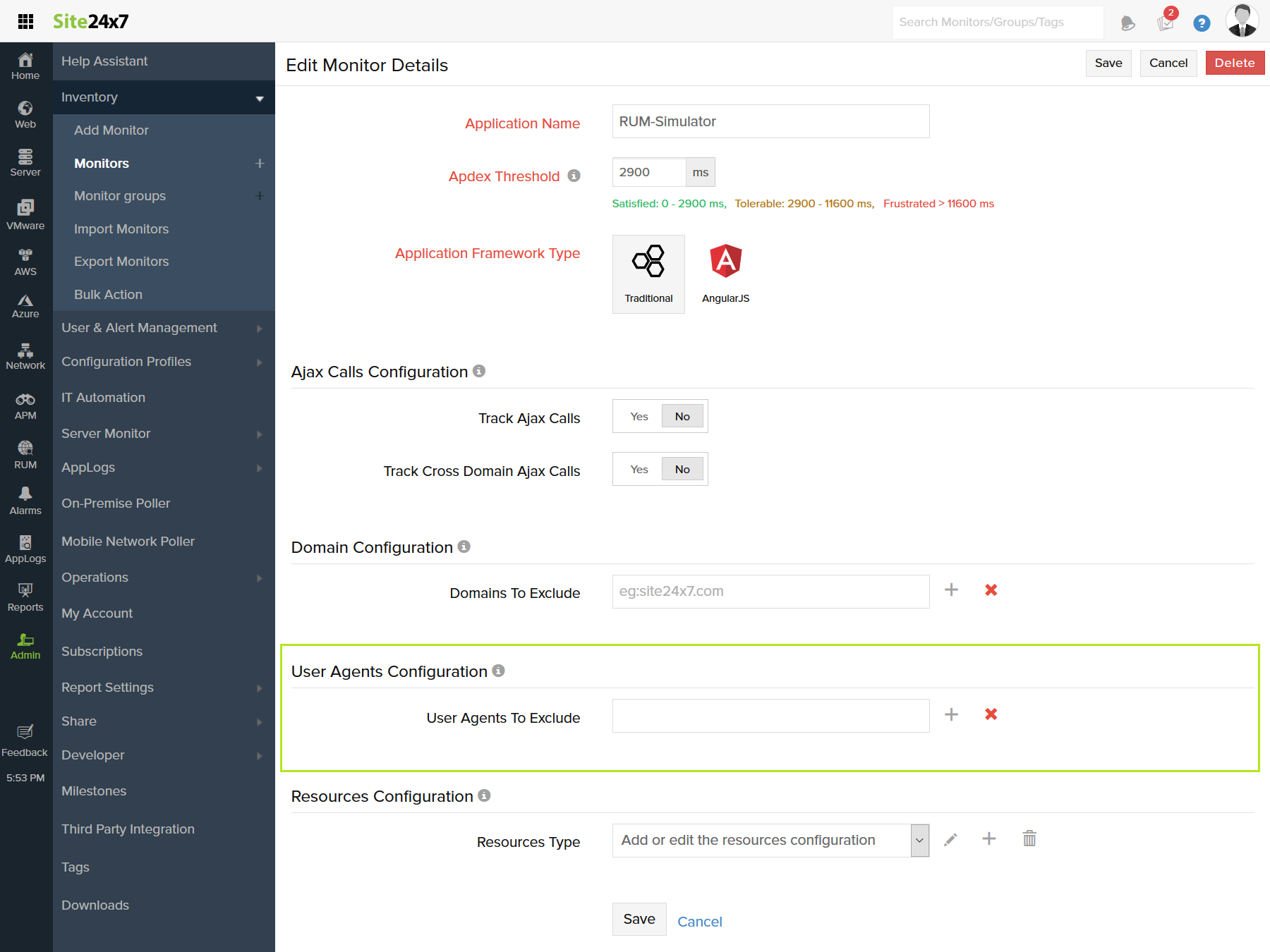 Your website resources can be classified as first-party, third-party and cdn resources. By default, Site24x7 automatically detects third-party and cdn resources but you can also group them manually. 
You can also group your domains and assign them to a particular name for your easy reference. 
To configure your resources,
Log into your Site24x7 account> RUM> Your application> Edit configuration.
Click on Add Resources.
Enter your domain group name and choose their types (first, third or cdn). 
Enter your domain names and click Save.