Share service status
Status page lets you share the current status of your services with your customers and end users. The status page helps bring transparency in communication and reduce calls to your help desk—additionally building customer confidence in the long term. With the additional domain verification in place—any possible sub domain takeovers of your status page is completely nullified.
You can always peek into Site24x7 Service Status page to view the real-time operational status of Site24x7's services including, APM service, REST APIs, Server Service, Site24x7 Web Client, and Site24x7 Website.
All status pages are now migrated to StatusIQ. Use the Access StatusIQ button to create new status pages or manage existing ones. You can also access StatusIQ using the product icon at the top left corner of the web client as shown below: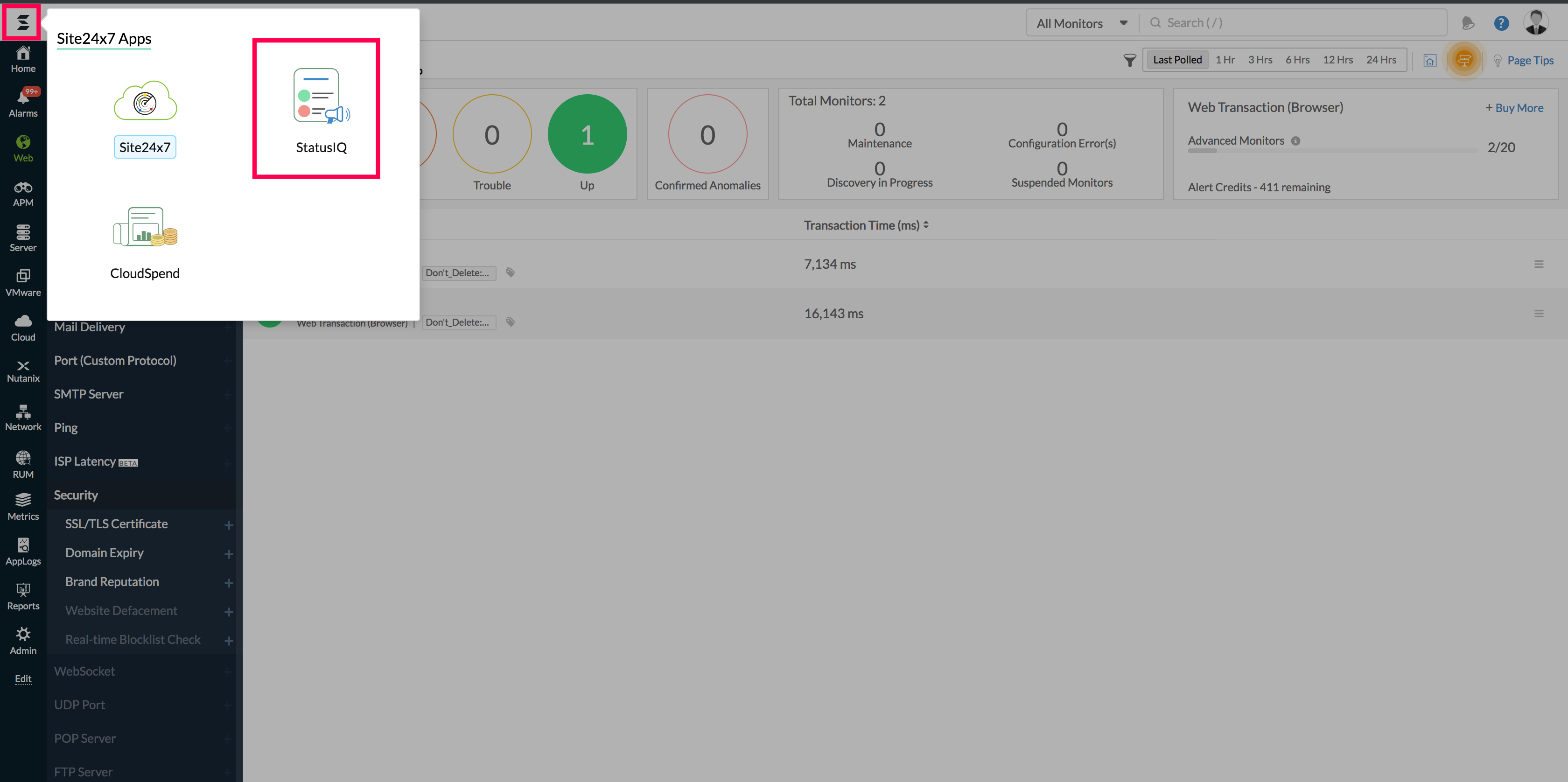 Use Case: Reduce Calls to Help Desk using Site24x7 Status Pages