Time range for viewing APM Insight metrics
You can view your application metrics for a time period ranging from the last 30 minutes to 30 days.
There are three views by which you can view these metrics:
Date view
Compare view
Milestone view
1. Date view:
In date view, you can view your application metrics from last 30 minutes to last 30 days. You can also choose a custom range and time in between 30 days and analyze the metrics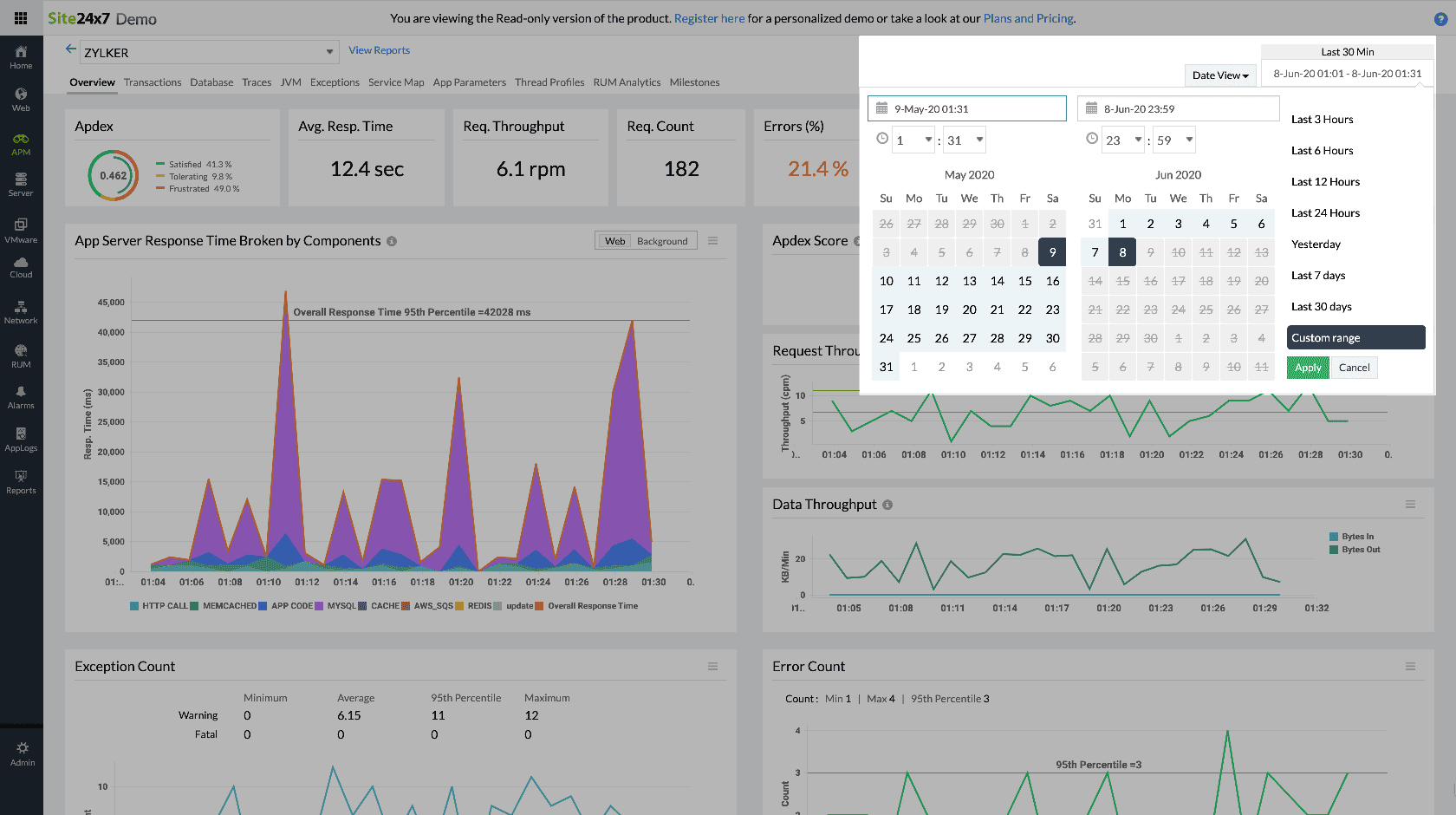 2. Compare view:
Compare view enables to compare performance metrics for two chosen dates. For instance you can compare your application performance of 02-06-2020 to 14-05-2020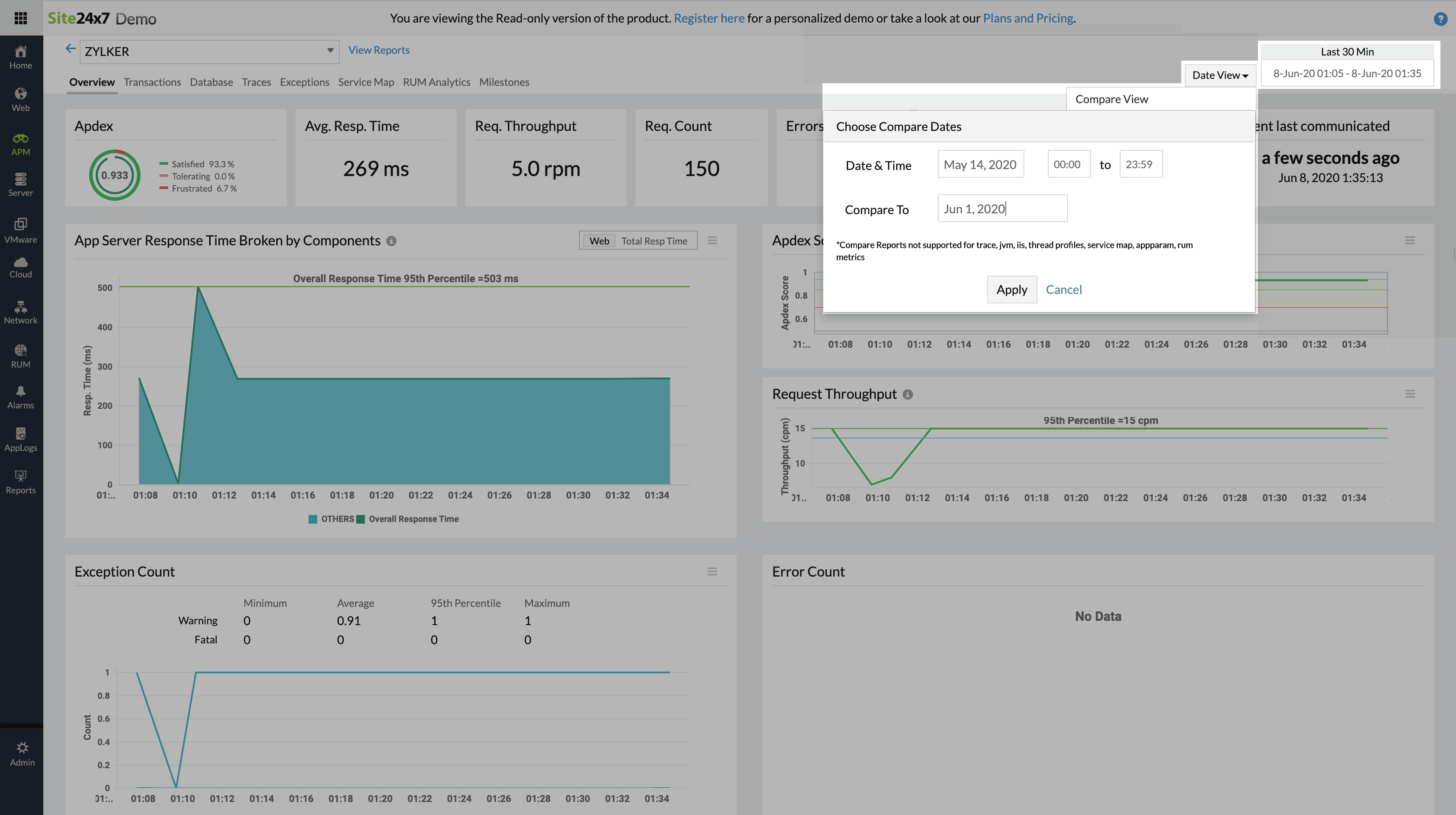 Note: In compare view, you can only view metrics for two distinct dates and not in the chosen range. Also compare view is not supported for Traces, JVM Metrics, IIS, App parameters and Service Maps.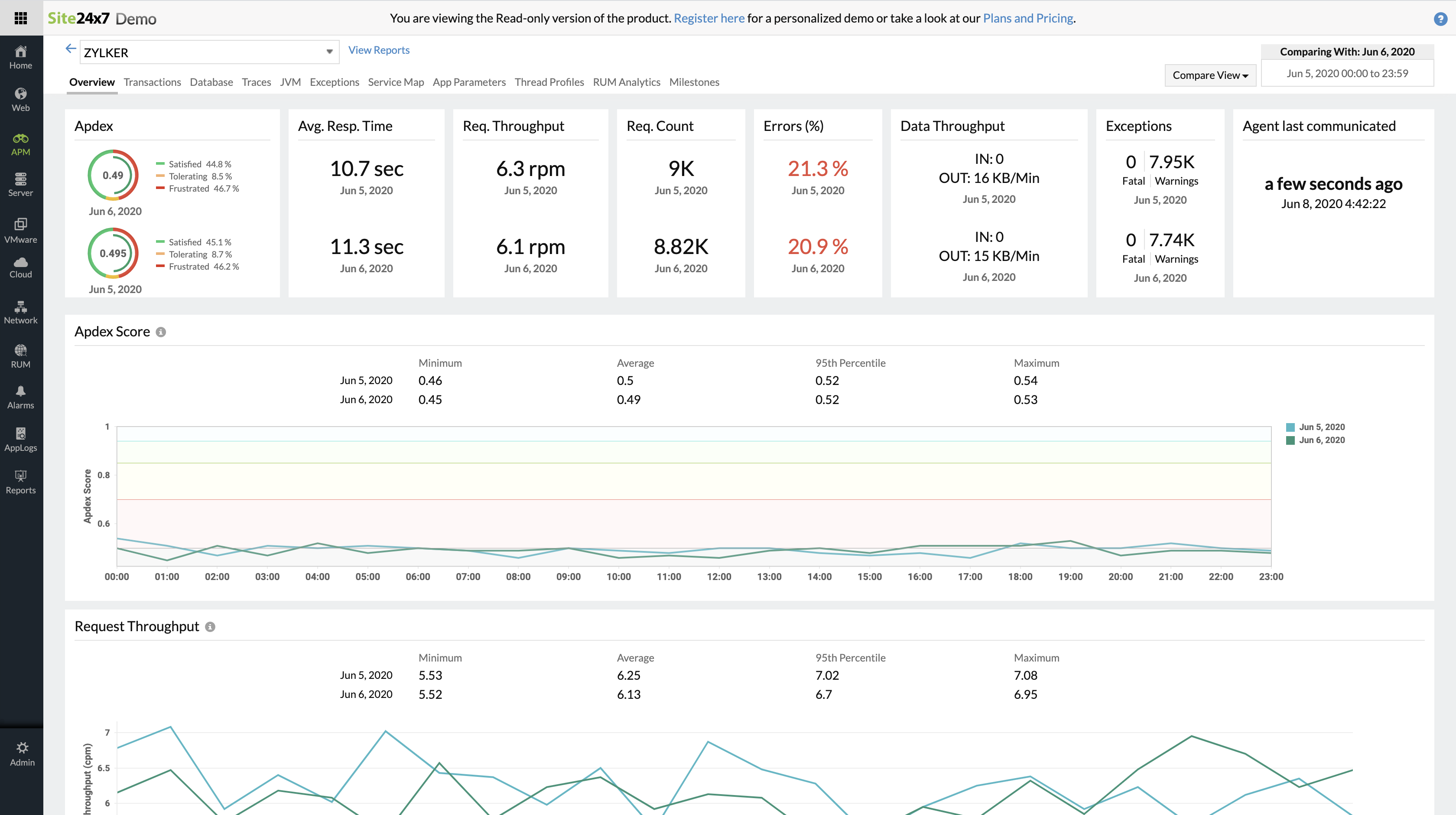 3. Milestone view
You can monitor metrics based on the milestones deployed. Click on the milestone view, and choose from the list of available milestones to view the application performance before and after the milestone.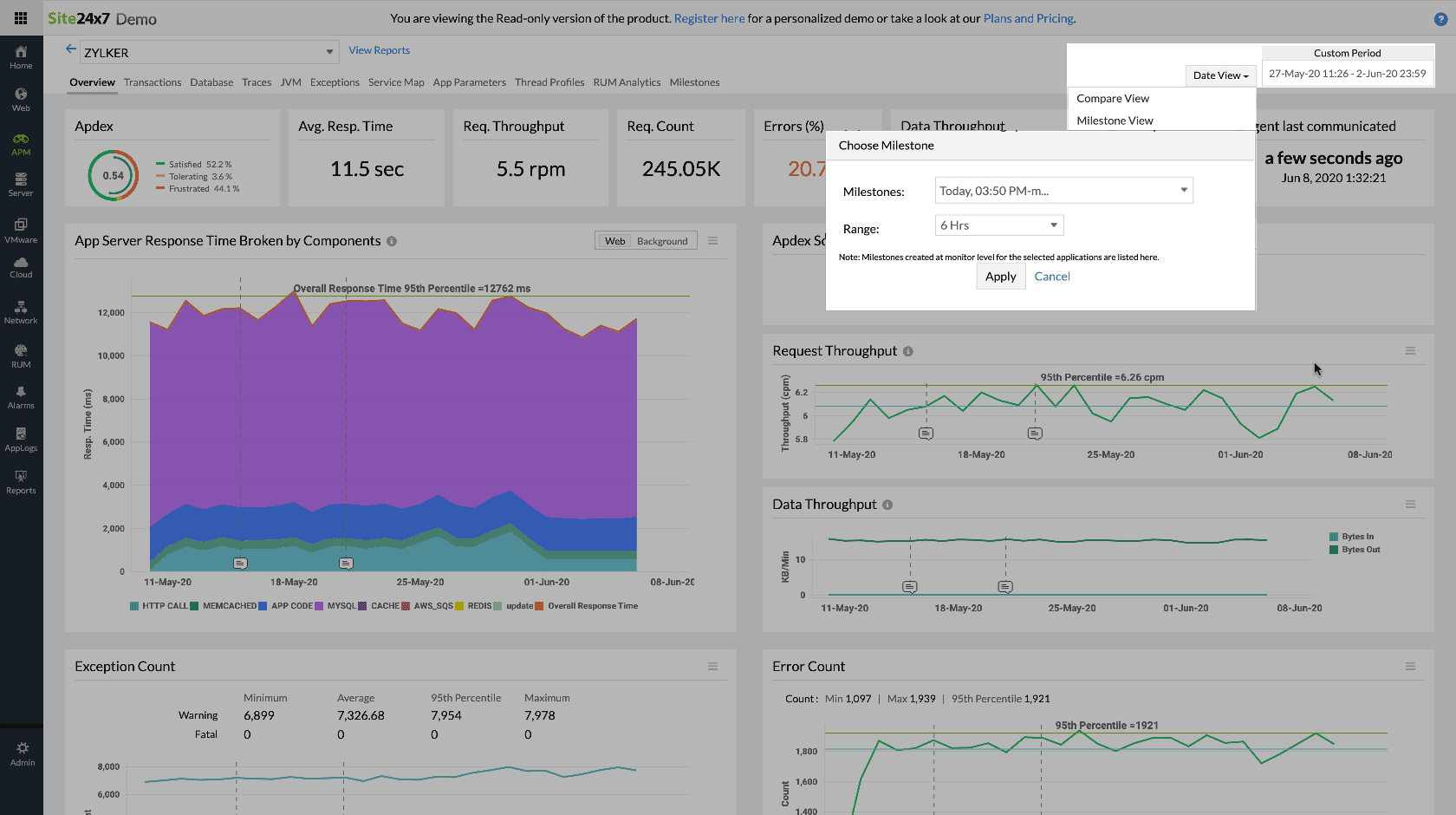 Was this document helpful?
Sorry to hear that. Let us know how we can improve this document.
Please describe how we can improve this document.
Thanks for taking the time to share your feedback. We'll use your feedback to improve our online help resources.