Containerization has been the hottest topic of discussion lately from startups to enterprise. Docker is revolutionizing how distributed applications are packaged, managed and deployed. Container technology makes it possible to get far more apps running on the same old servers, all while making it very easy to package and ship programs for DevOps and IT operations.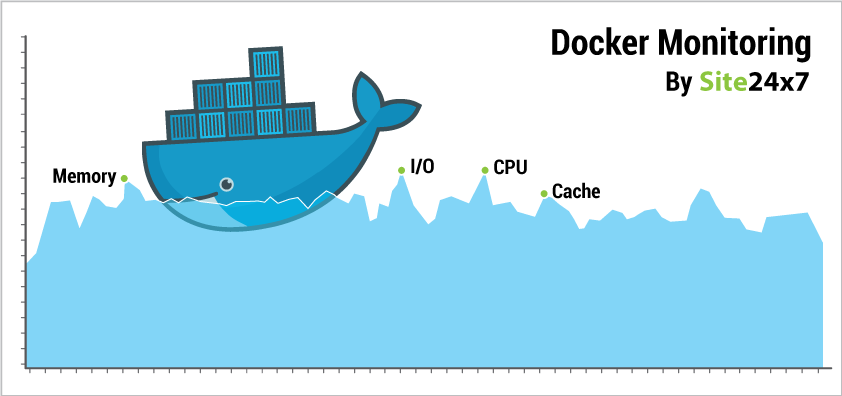 With numerous businesses already making their move from virtual machines (VM) to containers, we are excited to announce the launch of Docker Monitoring in public beta.
With Site24x7 Docker Monitoring, companies can now track containers and get better visibility into the performance metrics, such as total number of containers, running containers, images, CPU usage, memory usage, bytes received and transmitted, network bandwidth and more.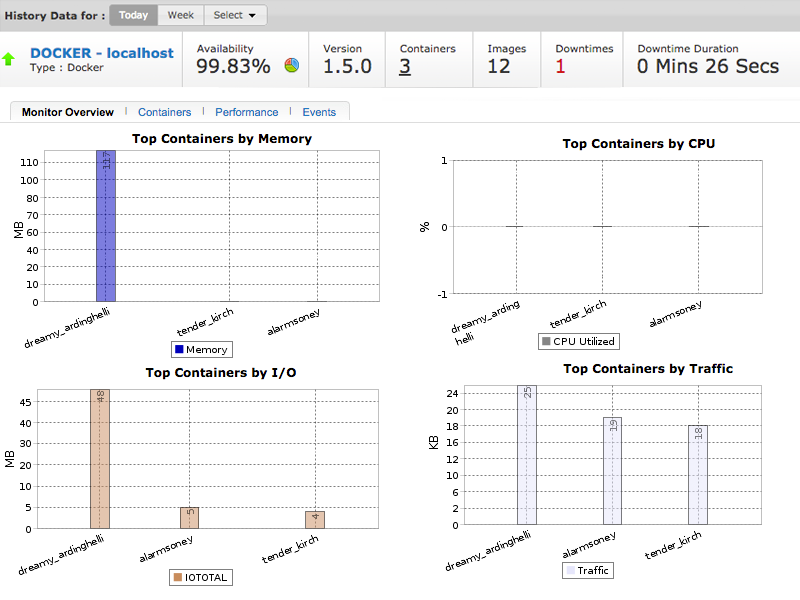 Docker provides a remote interface for container stats, which is exposed via UNIX domain socket by default, and Site24x7's Linux agent uses this interface to collect Docker performance metrics. Site24x7 seamlessly integrates with existing Docker environments and automatically detects the creation of containers.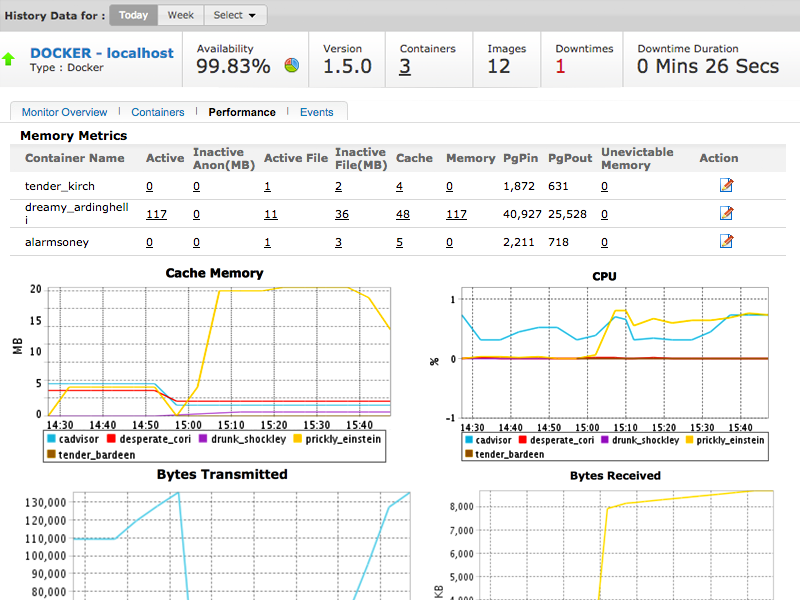 With support for Docker, Site24x7 now gives the visibility needed for DevOps to remain in control of the new dynamics of production applications. Also, our Application Performance Monitoring capability is a great complement for visibility into apps running on Docker.
We're super excited to join the Docker Partner~Program and bring the power of Site24x7 Cloud Monitoring capabilities to all Docker users soon.
Feedback
We've just launched our first round of launch with this public beta and we want to hear from you. We'd like to know how useful it is, how easy it is to set up or anything that can help us provide you the best experience. Your feedback is a critical ingredient in our process, so hop on to our forums and share your feedback.
Site24x7 also supports other forms of Server Monitoring on~Linux, Windows, Public Clouds: Amazon Web Services and Virtualization Technology: VMware. Site24x7 is an official member of the Docker Partner Program.
Pricing and Availability
Site24x7 Docker monitoring is available immediately to evaluate for free during the beta testing and comes as a standard feature with the Site24x7 Standard pack and above.
For more information: