Gain deep visibility into critical Windows server metrics like CPU, memory, disk usage, services, processes, & more. Auto-resolve performance and availability issues with IT Automation.
Get metrics like load average, thread & handle count of processes, and more from a single console. Whether you're running Debian, SUSE, CentOS or something else entirely — we've you covered.
Microsoft Applications Monitoring
Analyze the performance of critical Microsoft apps like Exchange, IIS, SQL, Windows server backups, SharePoint, Office 365, Active Directory, Failover Cluster, & Hyper-V.
Use our ready-to-use plugin integrations like MySQL, Apache, Nagios, or write your own plugin using Python, Shell, PowerShell, Batch, or VB to monitor the data you need.
Discover your entire virtual infrastructure and maximize VMware ESX/ESXi server uptime. Track the performance of Docker containers with key metrics like CPU usage, cache memory, and more.
Automatically discover devices in your network and monitor their performance. Monitor routers, switches, firewalls, and other critical network devices in your infrastructure.
Securely manage customer accounts and support their capabilities and endpoints from one place. Promote with a customized logo, URL & utilize individual operational roles to monitor customer accounts.
Microsoft Apps: Exchange, IIS, SQL, BizTalk, SharePoint, Office 365, Active Directory, Failover Cluster, and Hyper-V
Linux OS Flavors: Debian, Ubuntu, CentOS, RedHat, Madriva, CoreOS, Fedora, Suse, Amazon Linux, Gentoo, Raspberry Pi, & ARM Processor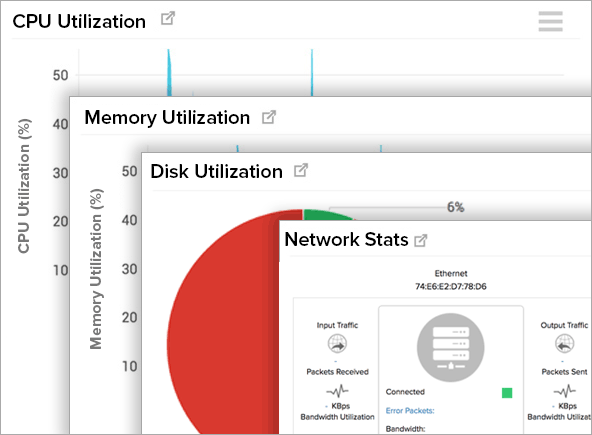 Monitor over 50 performance metrics.
Server performance monitoring using key metrics—including CPU usage by processor or by core, used and free memory, and more—from a customizable and unified console. Get a forecast on your disk usage and plan for optimal usage. Analyze input, output traffic, & bandwidth utilization to ensure a hassle-free experience.
Real-time service and process monitoring.
Stop wondering which processes or services are causing a server spike. Analyze the performance of Windows services and Linux processes to understand their load on system resources and perform start, stop, and delete actions while on the go with a dedicated mobile app.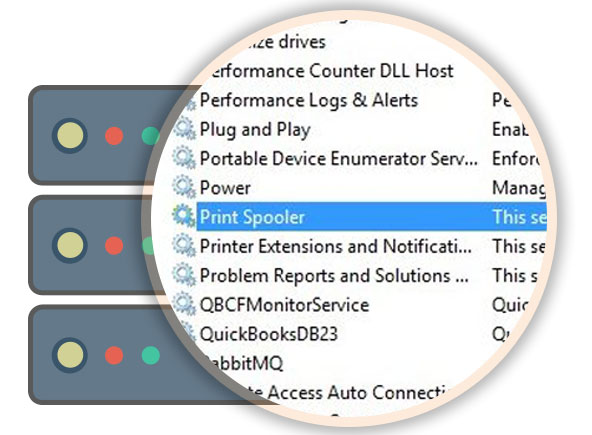 Monitor your server's resources.
With so many background tasks running in your servers, it can be quite difficult to know what is being written or modified to or from your files. A monitoring eye to notify of such changes would be a real time-saver to keep you aware of unauthorized access.
Everything you need - Dashboards, reports, alerts, all of the shelf.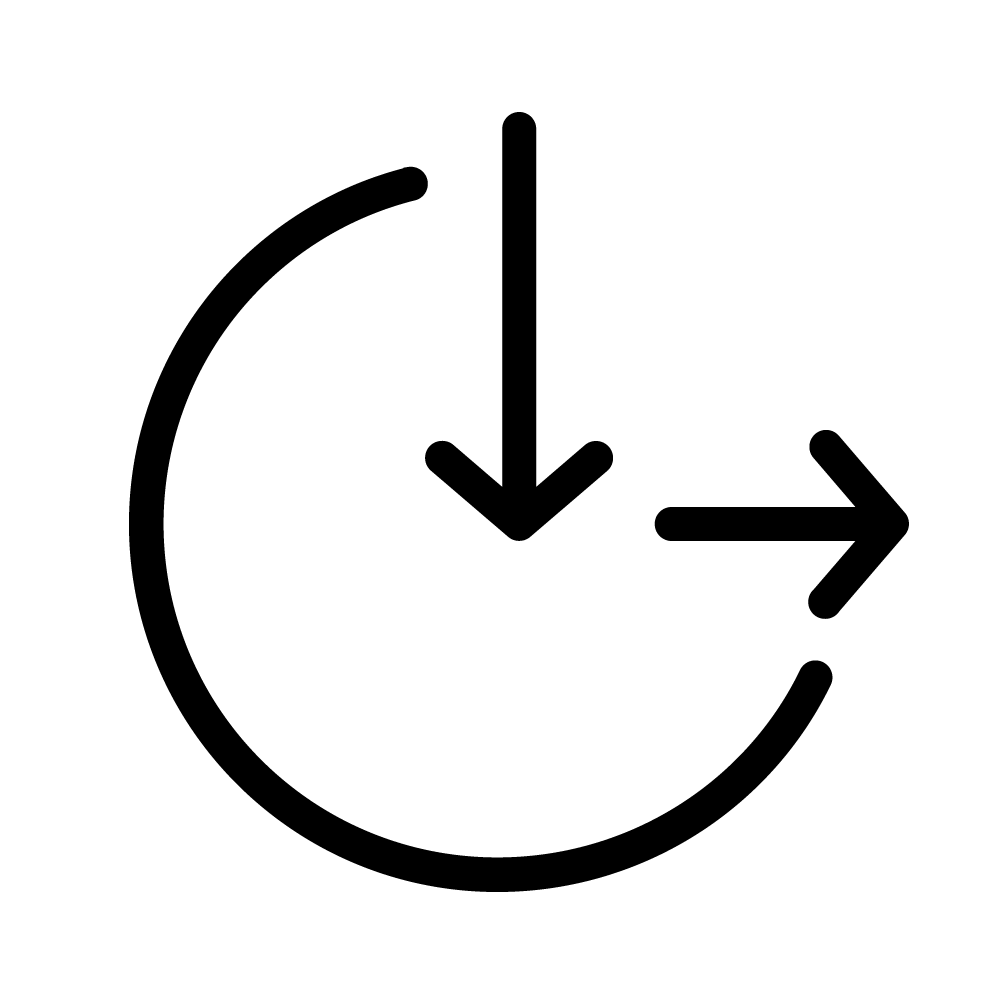 One Minute Polling
Cron Monitoring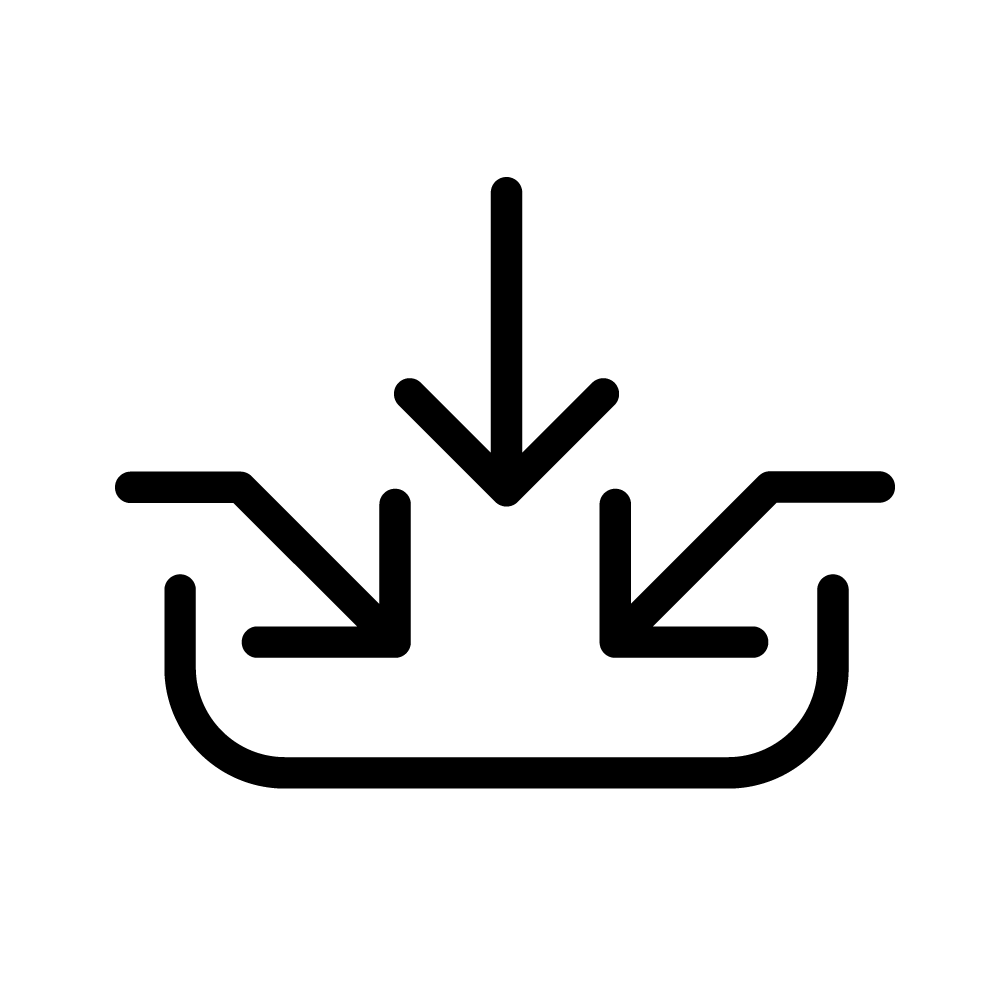 Bulk Installation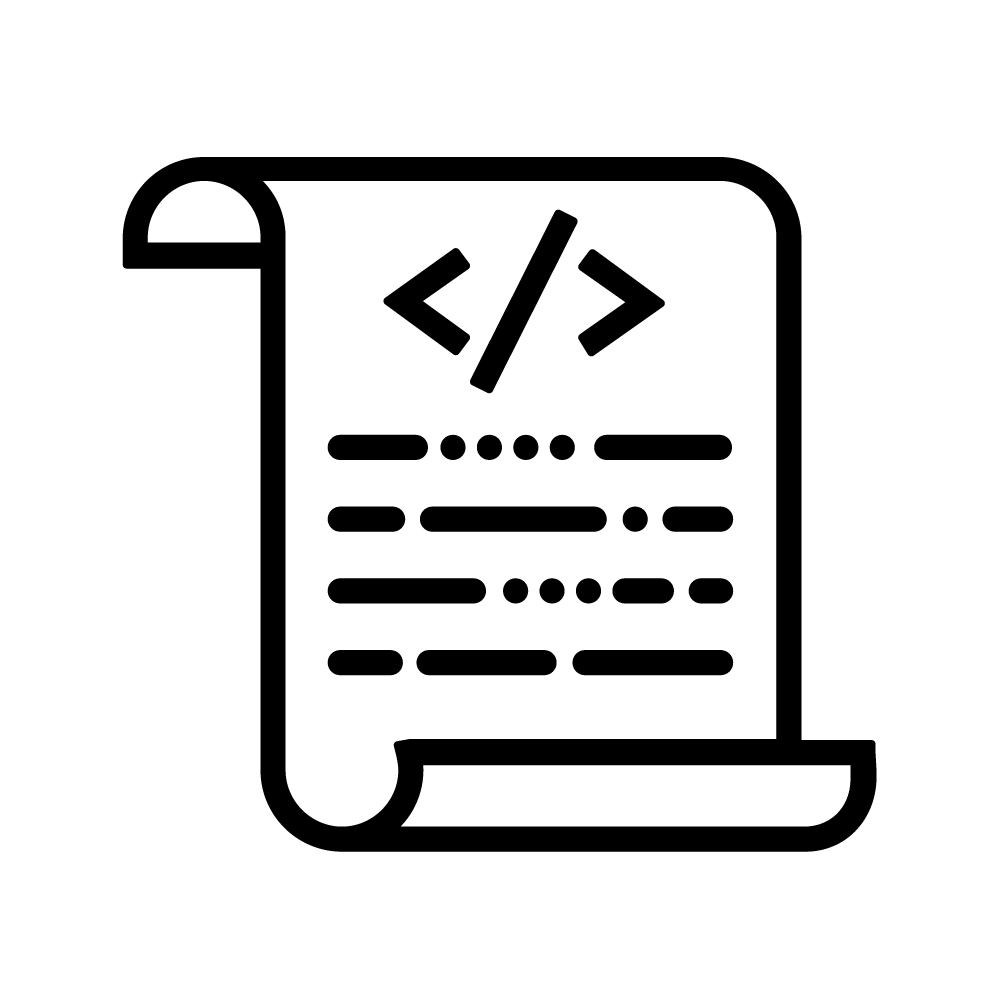 Custom Plugins
Secure Agent

Third Party Integrations

Instant Alerts