Amazon EC2 Monitoring
Get comprehensive performance metrics to monitor your Amazon EC2 instances and ensure your business-critical applications and services hosted on the EC2 platform are performing well at all times.
With out-of-the-box reports, graphical views, alarms, thresholds and comprehensive fault management capabilities, you can gain visibility into the performance and resource utilization of EC2 instances and the applications running on these instances.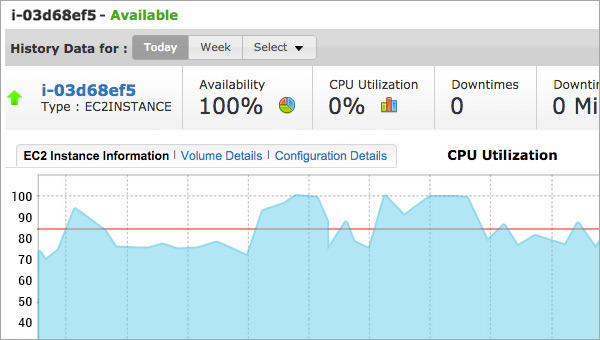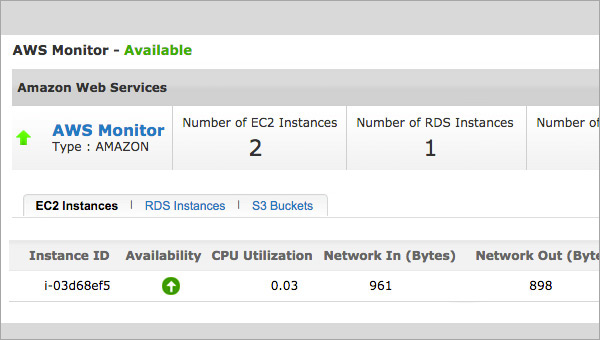 Automatic Discovery of EC2 Instances
Discover all EC2 instances that are available on your Amazon account automatically. Monitor their availability and health and get key performance statistics of all Amazon EBS volumes attached with the EC2 instances.
Key Performance Metrics
Capture key metrics on the availability and health status of all your EC2 instances. Drill down into each and every individual instance to see related statistics along with volume and configuration details. Analyze historical performance data and the downtime duration if any.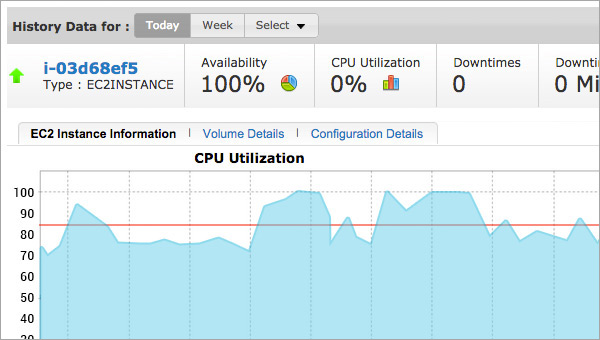 CPU Utilization, Network Traffic, Disk I/O
Monitor the current availability and health status of the EC2 instances. Root Cause Analysis helps in troubleshooting problems and gives insight into what portion of the instance's CPU is being utilized, the network traffic statistics and disk read/write operations.
EBS Volumes
Track key performance indicators of EBS volumes attached to the EC2 instance being monitored. Get insight into the volume traffic, latency, volume I/O, bandwidth, throughput and more.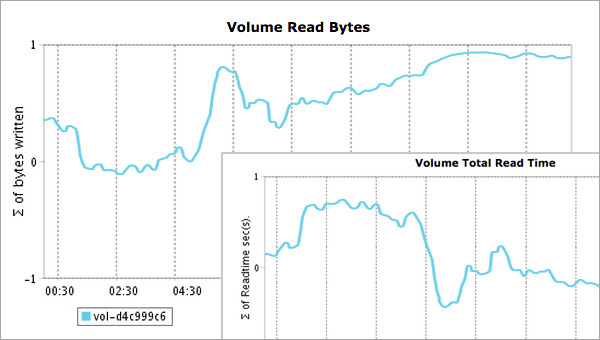 Highlights
Gain insight into the performance of your Amazon EC2 environment; troubleshoot and resolve problems before end users are affected
Out-of-the-box reports help you analyze the overall performance of EC2 instances and assist in capacity planning
Single console for monitoring your physical, virtual and cloud infrastructure
Monitor applications hosted on the EC2 platform as well as inside your corporate data center
Agentless monitoring solution that is easy to set up and manage
Enhance view of your EC2 instances by combining with other tools such as application monitoring for AWS