View details on key performance indicators.
Get critical input on your server performance, with more than 50 performance metrics including:
Heat map analysis along with a quick summary of the status and performance of your server
CPU, memory, and disk utilization
Status, thread, and handle count of your services and processes
Network statistics such as bandwidth utilization
Processor queue length and server uptime
In addition to monitoring more than 50 performance metrics, you can automate incident remediation with Site24x7's IT Automation tools.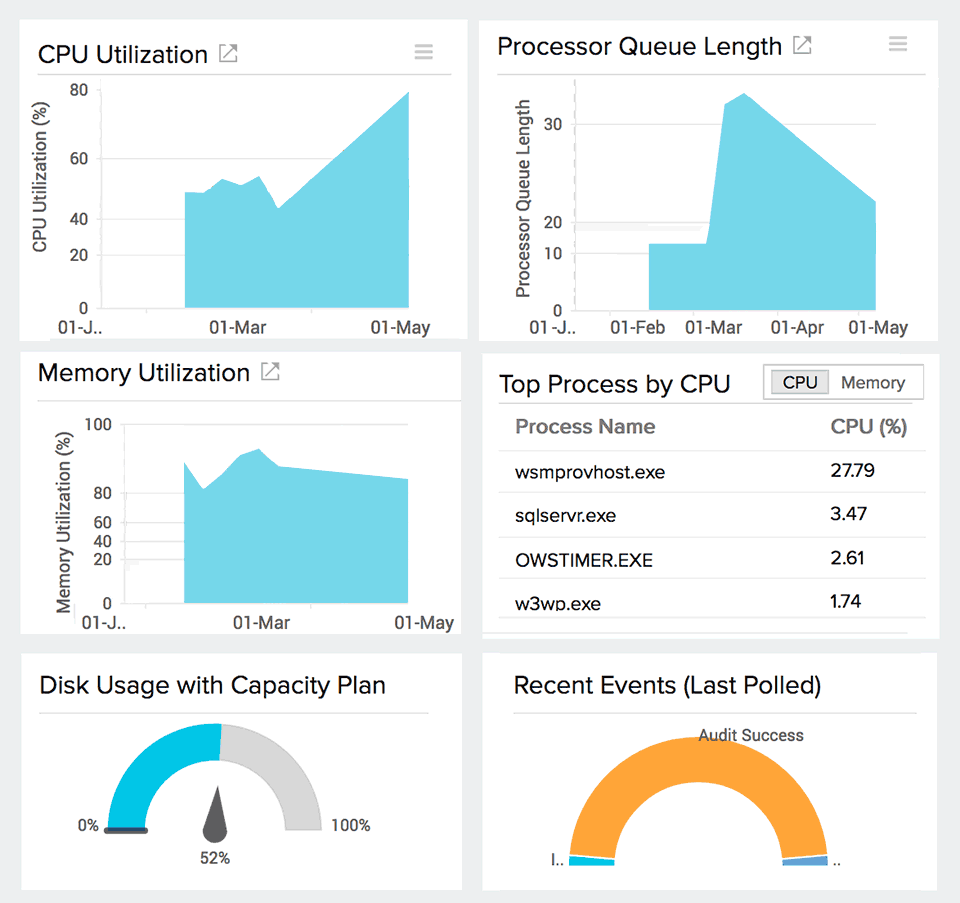 Monitor all your Microsoft applications in one go.
Take advantage of our expanding list of Microsoft integrations, and start monitoring them from a single console.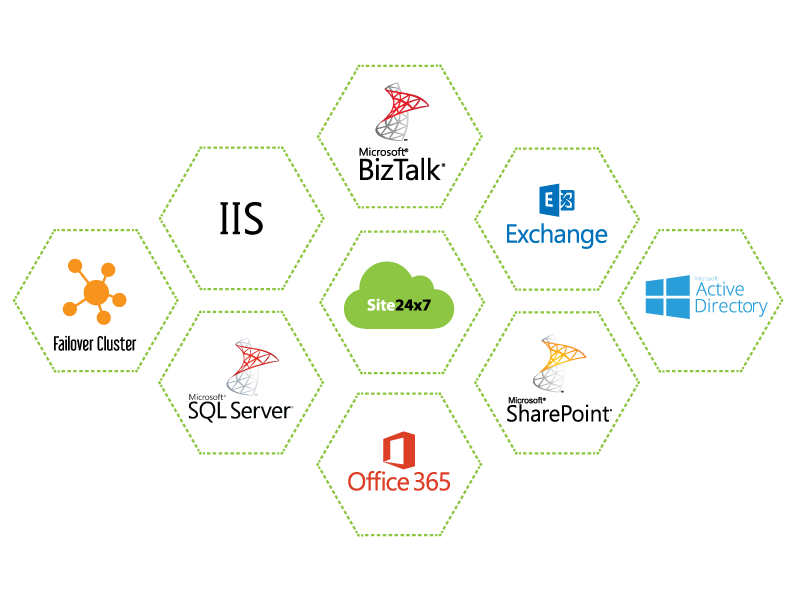 Track your internal server resources like files, directories, and logs.
View in-depth performance stats on the files, directories, and event logs on your Windows servers. Set thresholds by specifying keywords, severity, and facility levels, and receive instant notification upon breach of these set thresholds. These are some of the resources that we monitor:
Build your own plugin.
Network and server administrators often need specific monitoring data that goes beyond the scope of vendors' standard monitoring solutions. Site24x7 offers more than 50 plugin integrations for monitoring your databases, load balancers, caches, and more. If you can't find the plugin you're looking for, simply write your own using DLL, Batch, PowerShell, and VB scripts.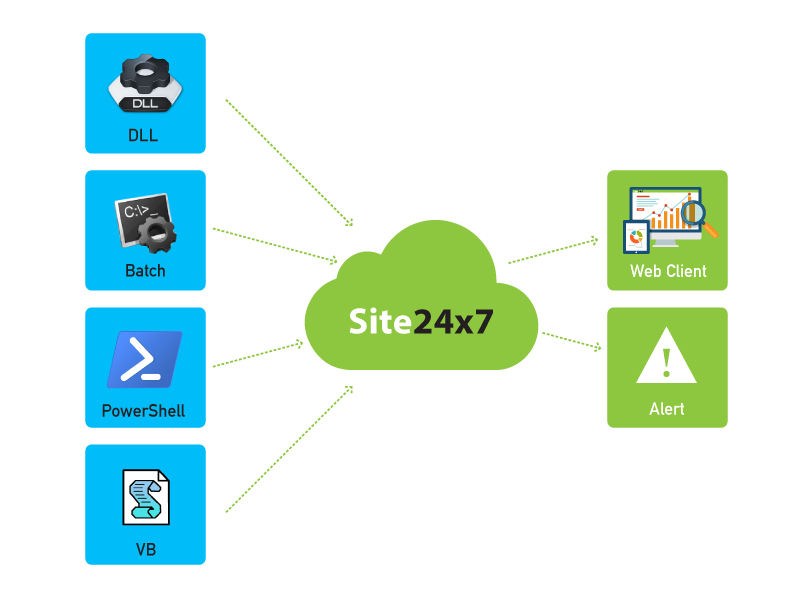 Receive instant alerts and extensive performance reports.
With Site24x7's Windows server performance monitoring, you get easy-to-understand and customizable dashboards and reports, where you can view and compare metrics your way. Here are just a few of the performance reports we offer:
Availability summary report
Busy hours report
Health trend report
Performance report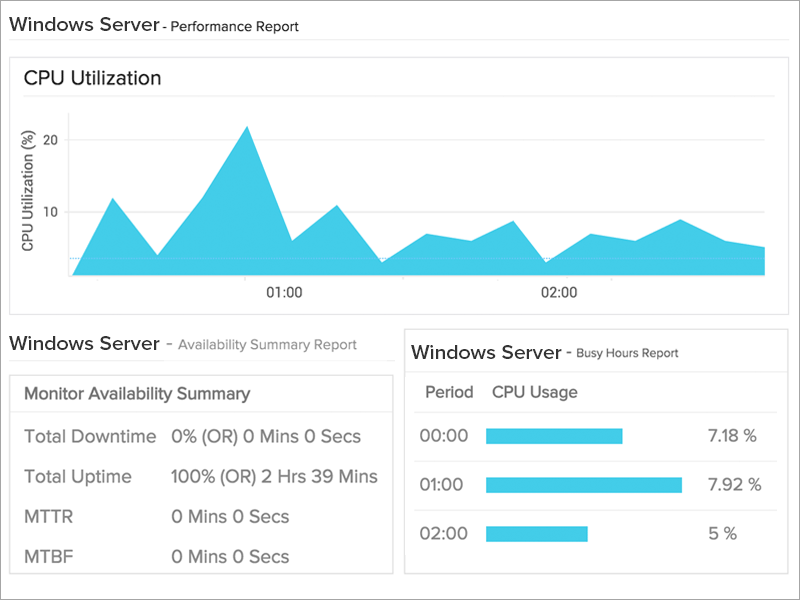 Related Articles