Monitor your Windows services.
Obtain insights on the Windows services associated to SharePoint:
Admin Service
Timer Service
Trace Service
User Code Service
Writer Service
Search Service
Office Search Service
World Wide Publishing Service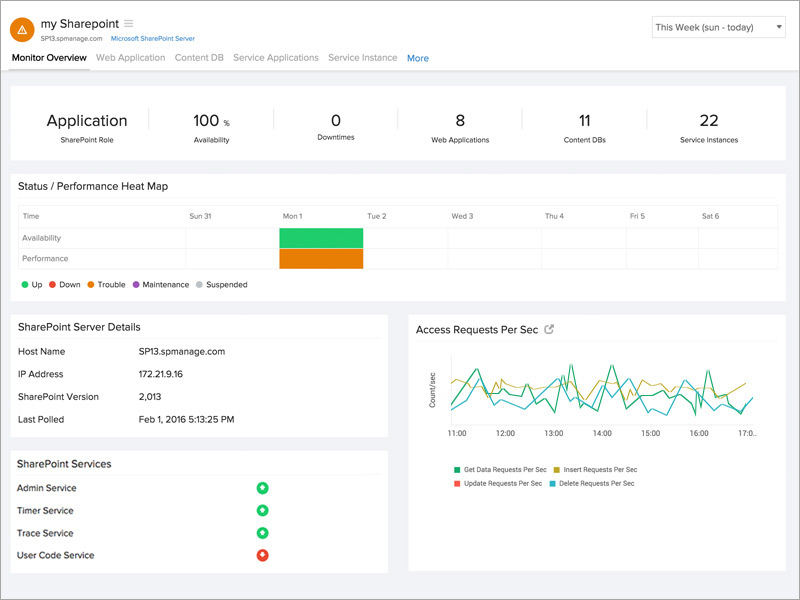 Diagnose effectively during failures and downtimes.
Anticipate and troubleshoot issues affecting the Office, Excel, and Access applications of your SharePoint server by gaining inputs on:
Succeeded/failed timer jobs count
Excel Calculation Service requests and sessions
Front End requests per second
Active queue length
Transactions per second
Insert/delete/update requests per second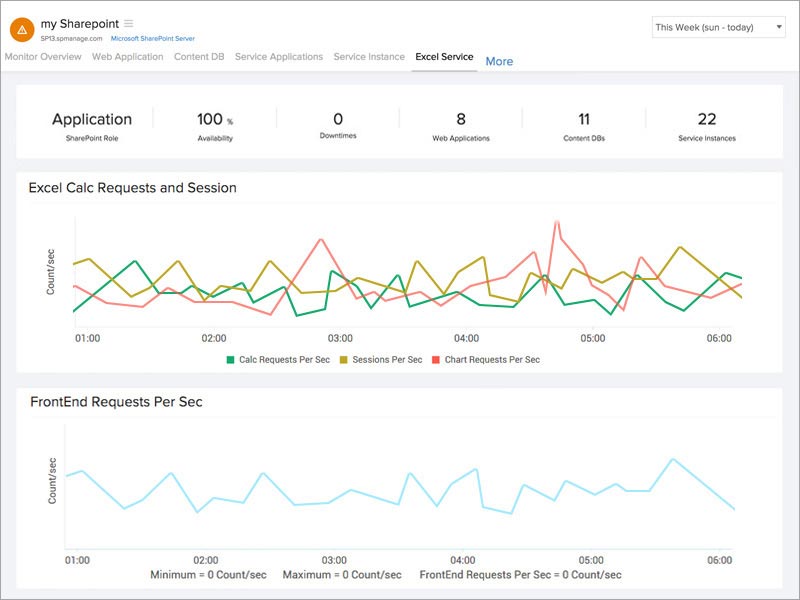 Manage your content database.
Obtain information on the disk space of your SharePoint content database. Get to know
The current, warning, and maximum site count
If your content database is up or down with our instant alerts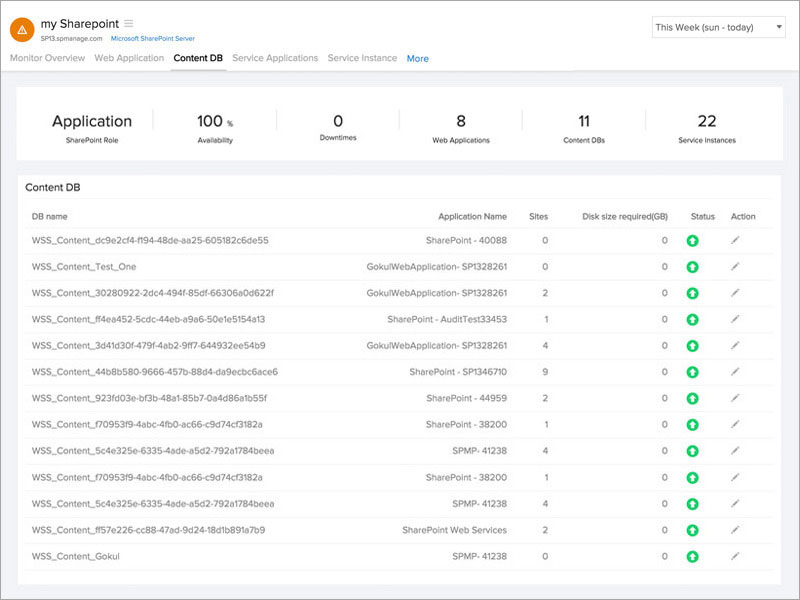 Know your web application.
Understand how your web application is mapped to every content database.
Analyze the number of sites for every content database
Observe the status of your web application
Stay notified when your web application is down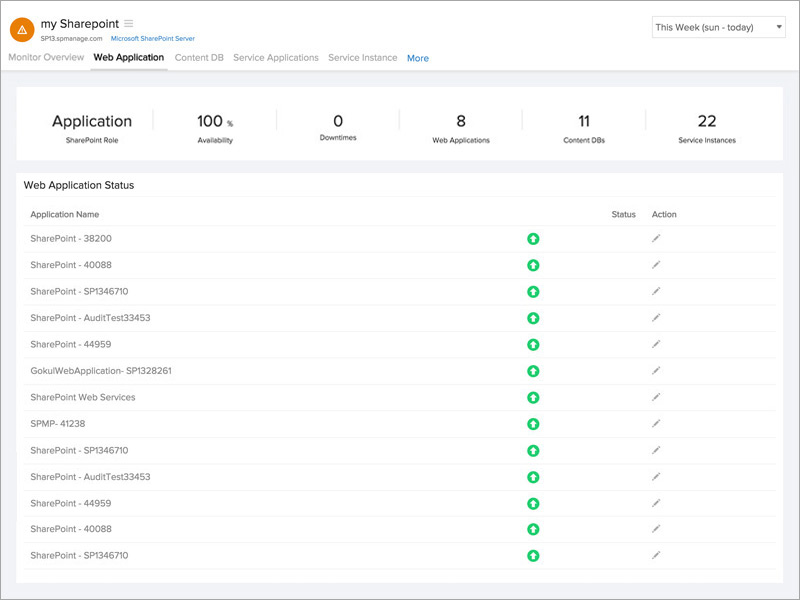 Gather knowledge on various service applications.
Comprehensive data collected for service applications ASP stats, InfoPath Forms Services, Visio Web Access, and Publishing Cache stats.
Transactions per second
Current sessions
Rejected requests
Request processing time
Cache hit ratio
Error requests per second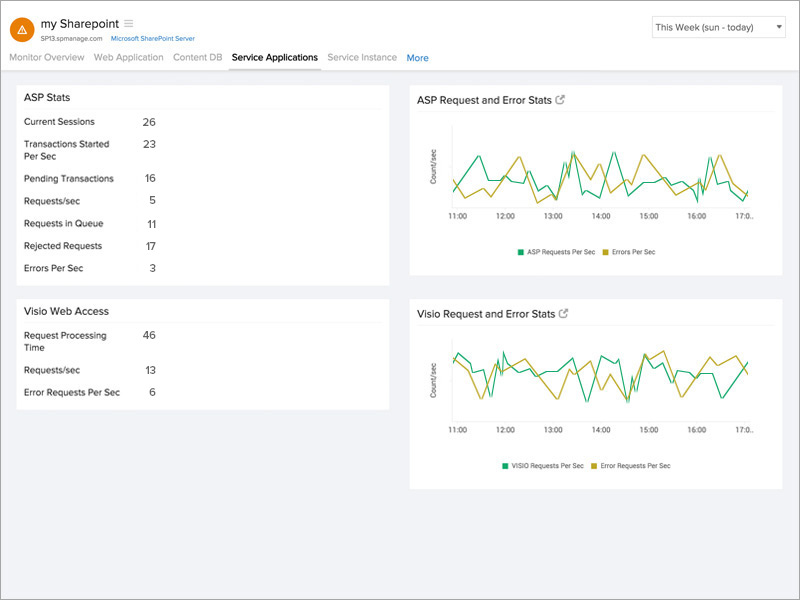 Track your SharePoint service instances.
View and be updated on the various service instances running in your SharePoint server. Be instantly notified via email, voice call, or SMS when a particular service instance is offline.