Monitor the performance of domain controllers with a complete AD health check.
AD monitoring lets you to diagnose performance issues of domain services (DS) and obtain information on DS read, DS write and DS search operations.
Get the percentage of directory reads, writes and searches from:
Directory and Resource Administration (DRA)
Name Service Provider Interface (NSPI)
New Technology Directory Service API (NTDSAPI)
Local Security Authority (LSA)
Kerberos Authentications/sec
NTLM Authentications/sec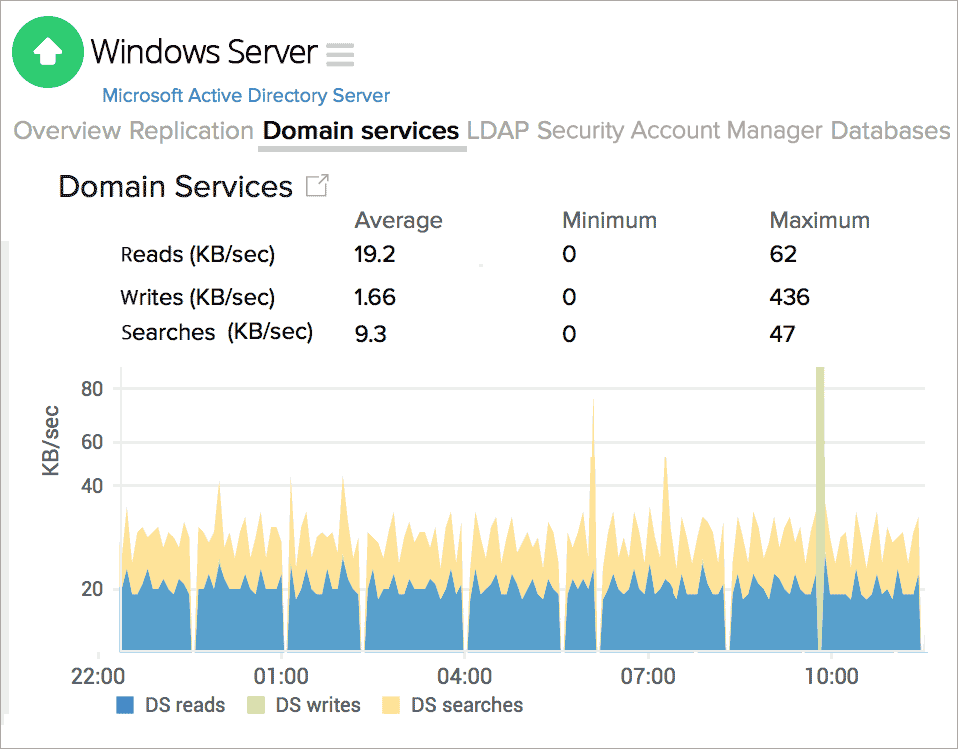 Prevent failure of replication issues by monitoring AD performance.
Access to folders and files becomes difficult for users when there is a failure of replication services. AD performance monitoring helps to alleviate these issues by gaining information on directory and resource administration (DRA) services including:
Replication status
DRA Pending Replication Synchronizations
DRA Pending Replication Operations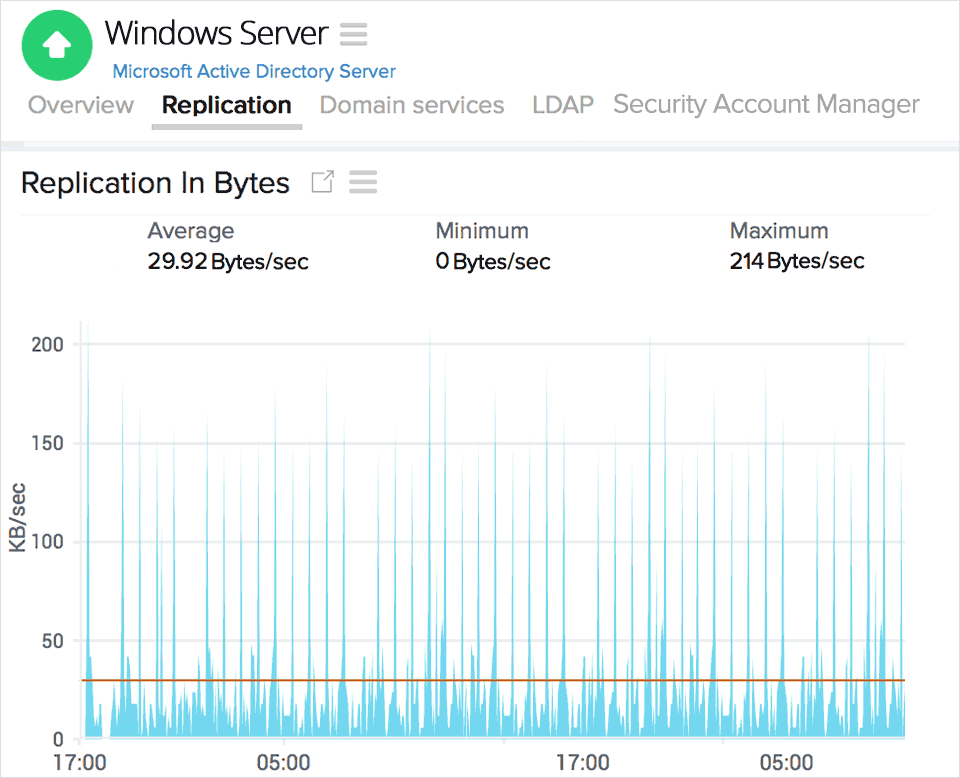 Perform an Active Directory health check and track SAM and LDAP client sessions.
Knowing the AD health status helps to prevent server overload by knowing the number of clients connected to a specific Lightweight Directory Access Protocol (LDAP) session. Also, get the percentage of directory writes and searches from LDAP sessions.
Active Directory performance monitoring also informs about the Security Account Manager (SAM) client sessions. SAM intimates other services that their subsystem is ready to accept requests.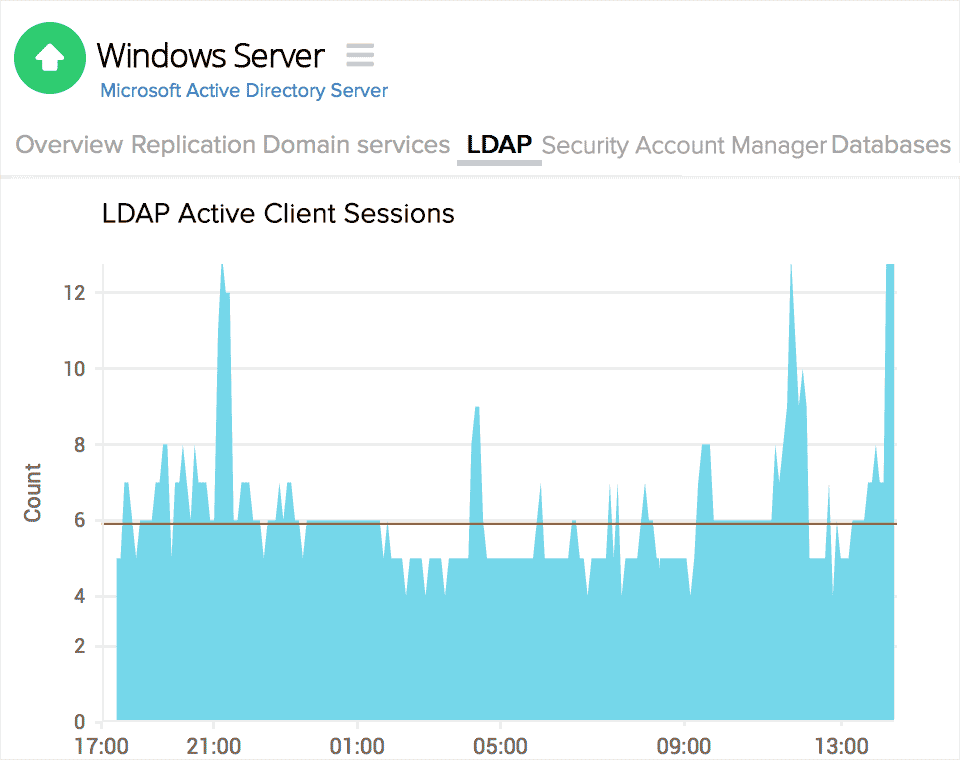 Ensure consistent performance of Active Directory databases.
Monitoring Active Directory databases ensures consistent functioning of directory files and there is enough room for the files to grow. Get additional inputs on:
The rate of completed database read/write operations
System memory used by the database cache manager
The threads waiting for their data to be written to a log