Why Site24x7 for the BFSI industry?
Support for diverse platforms
Servers, desktops, customer-facing machines, connectivity, or data storage—monitor all your IT resources from one console.
Customer-centric approach
Monitor your website uptime, speed, online transactions, and more from cities where your customers are accessing your website.
Simply scalable
Site24x7's cloud-based architecture can easily scale up for your new branch offices, your customers, and all their card transactions.
Helps build trust
Keep your website and online transfers secure by monitoring SSL/TLS certificates, blacklisted hostnames and IP addresses, and website defacement.
Fully compliant
Site24x7 complies with all major security standards and regulations, including ISO/IEC 27001 and SOC 2.
Instant alerts
Catch issues like relational database errors, a cashless ATM, or a 404 error on your site, all right from your phone.
Unified monitoring with a wide array of products.
Site24x7 can monitor the uptime and performance of your websites, servers, applications, web transactions, network devices, real users, and cloud services (both public and private), all from one console and one dashboard. It can also monitor applications built on different platforms, and applications hosted on hybrid cloud, IaaS, or PaaS solutions.
AI-powered anomaly detection and forecasting.
Site24x7's AI-powered insights can detect anomalies like an untimely CPU spike or excessive network traffic, and alert you well before system failures. It can also forecast trends and behaviors based on current data to help you plan for seasons with heavy cash flow.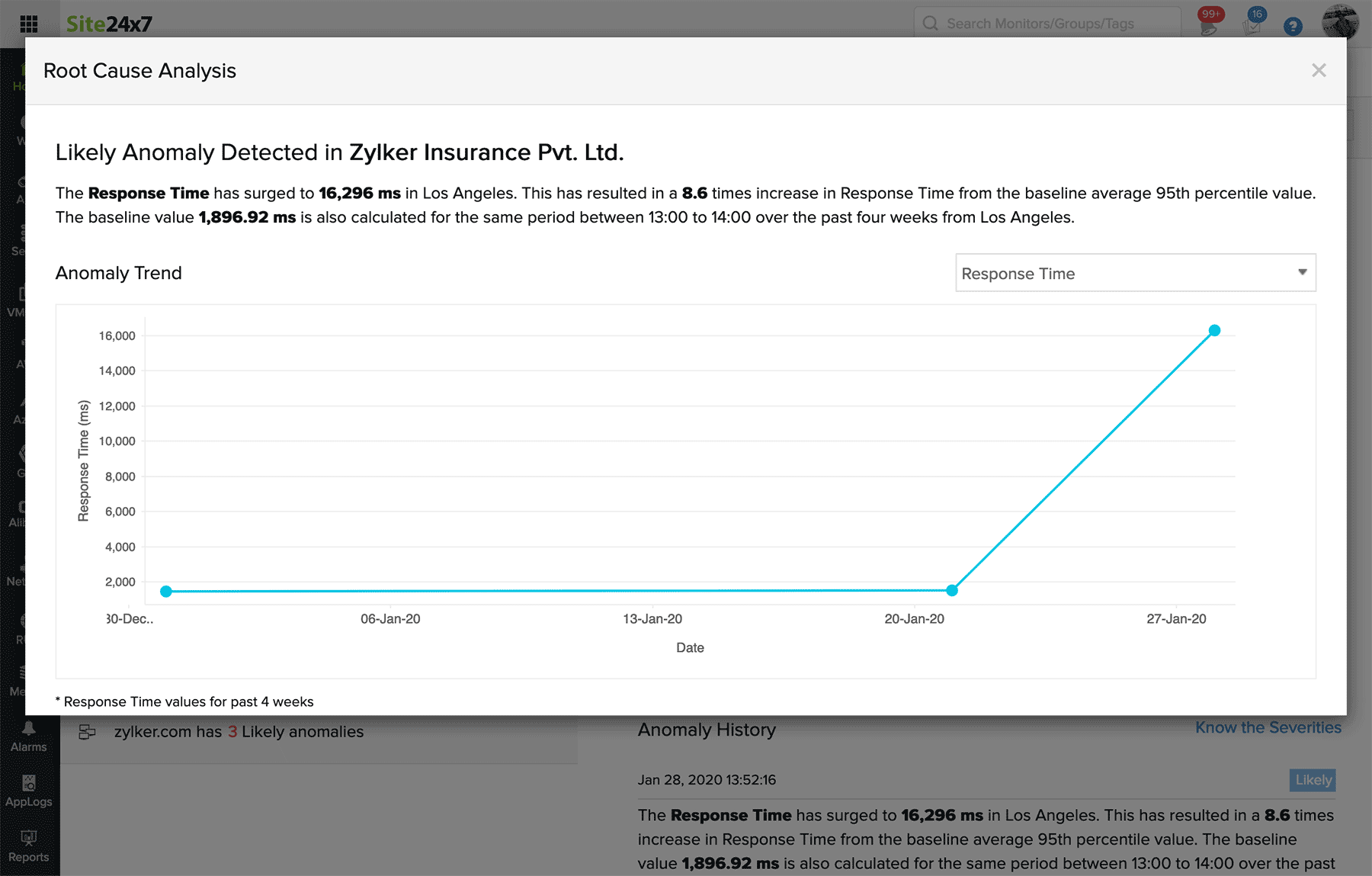 Automation for incident remediation.
Fret not during busy shopping times like Black Friday. When online transactions overwhelm a server, you can automatically shift the load to a different server using IT automation . Write simple scripts and map them to issues—Site24x7 will solve any problems automatically and alert you of the fix.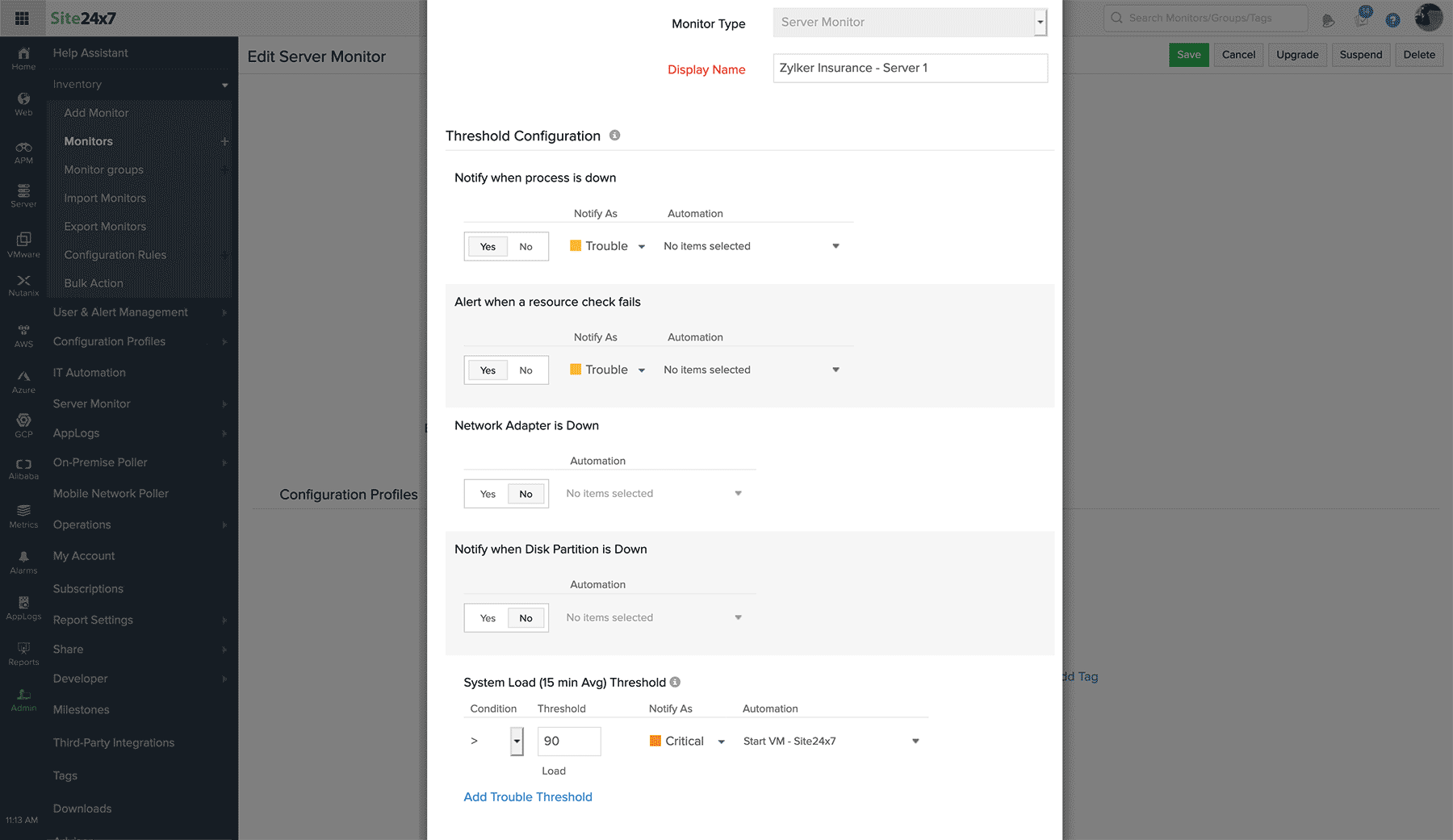 Map your locations across networks.
Map all your ATMs on an infrastructure map, and easily spot which location is down or which server has lost connectivity. View the device hierarchy and instantly spot a problematic node. You can also map your operational centers scattered across the globe.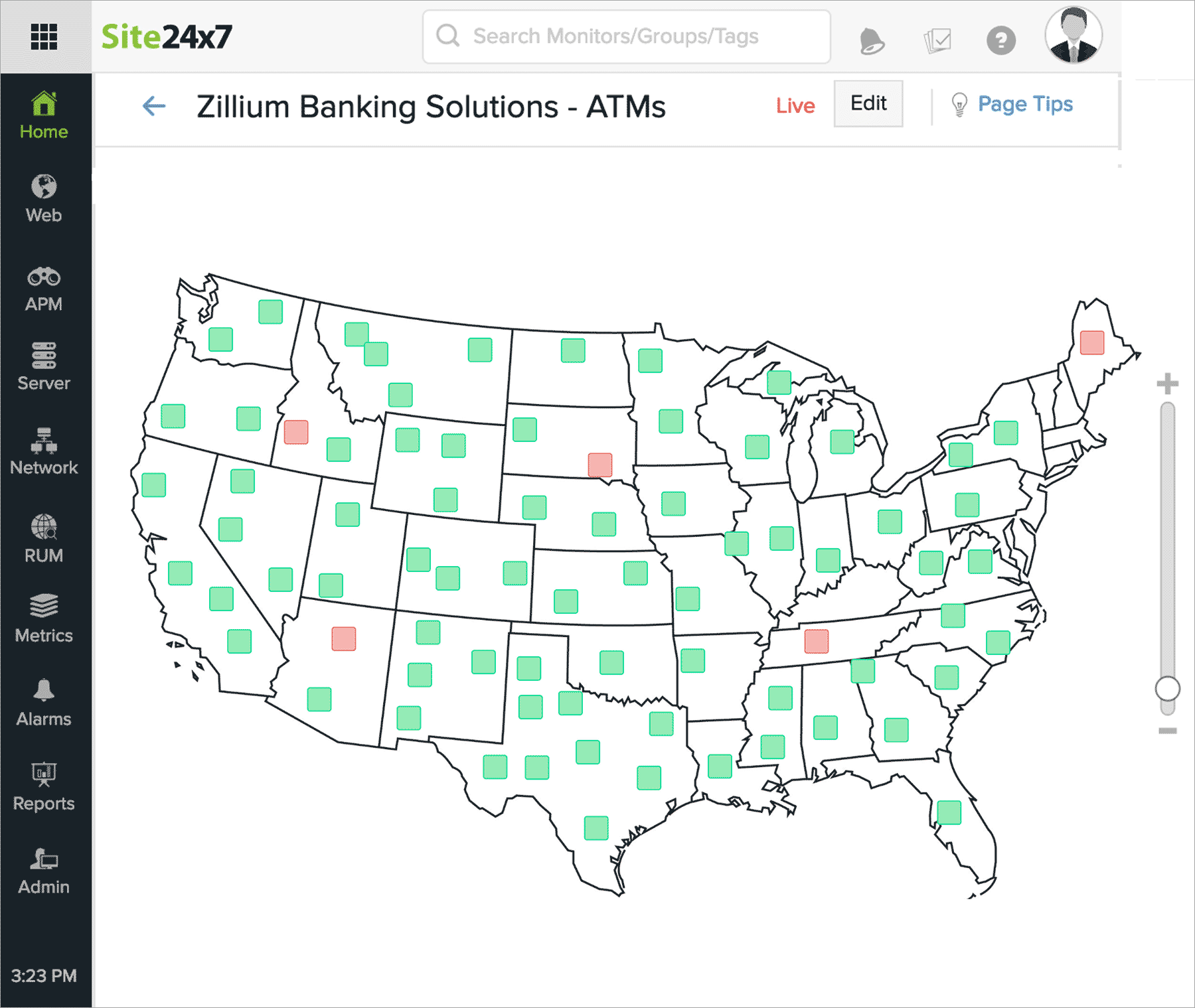 Troubleshoot your applications easily.
Maintaining different applications and mobile apps is as difficult as minting money. Avoid wasting time diving deep into logs for troubleshooting your mobile app crashes; APM Insight can fetch the exact line of erroneous code, while AppLogs can collect, consolidate, and analyze the logs.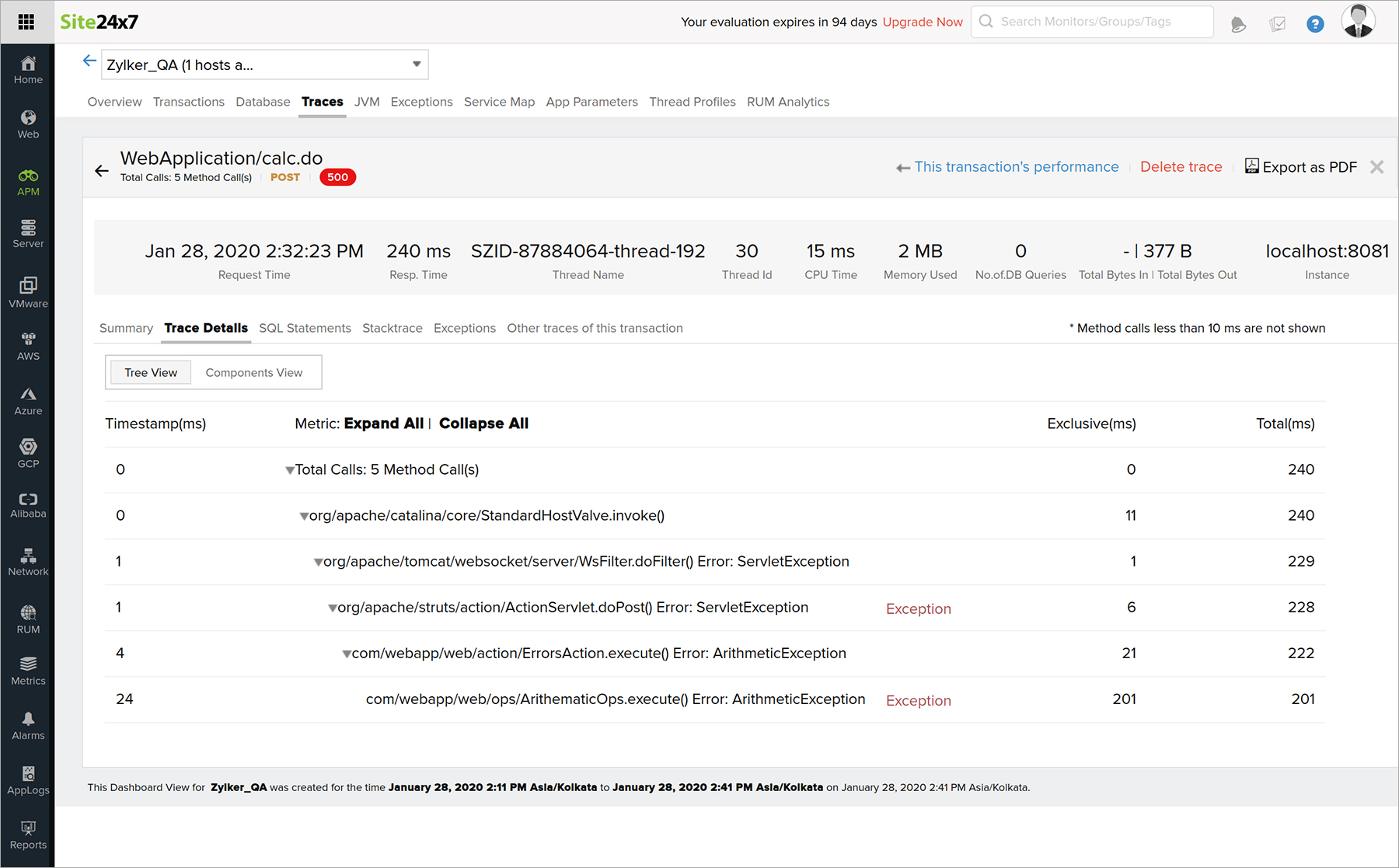 Why customers are bullish on Site24x7
Site24x7 caters to the needs of 500 valuable customers exclusively from the BFSI industry by monitoring their resources around the clock and around the globe. Do you want to be the next happy customer? Get an exclusive, personalized demo focused on your monitoring needs.