Track every step of user interaction with a RUM tool.
Fix errors as they occur and optimize your application performance in real time.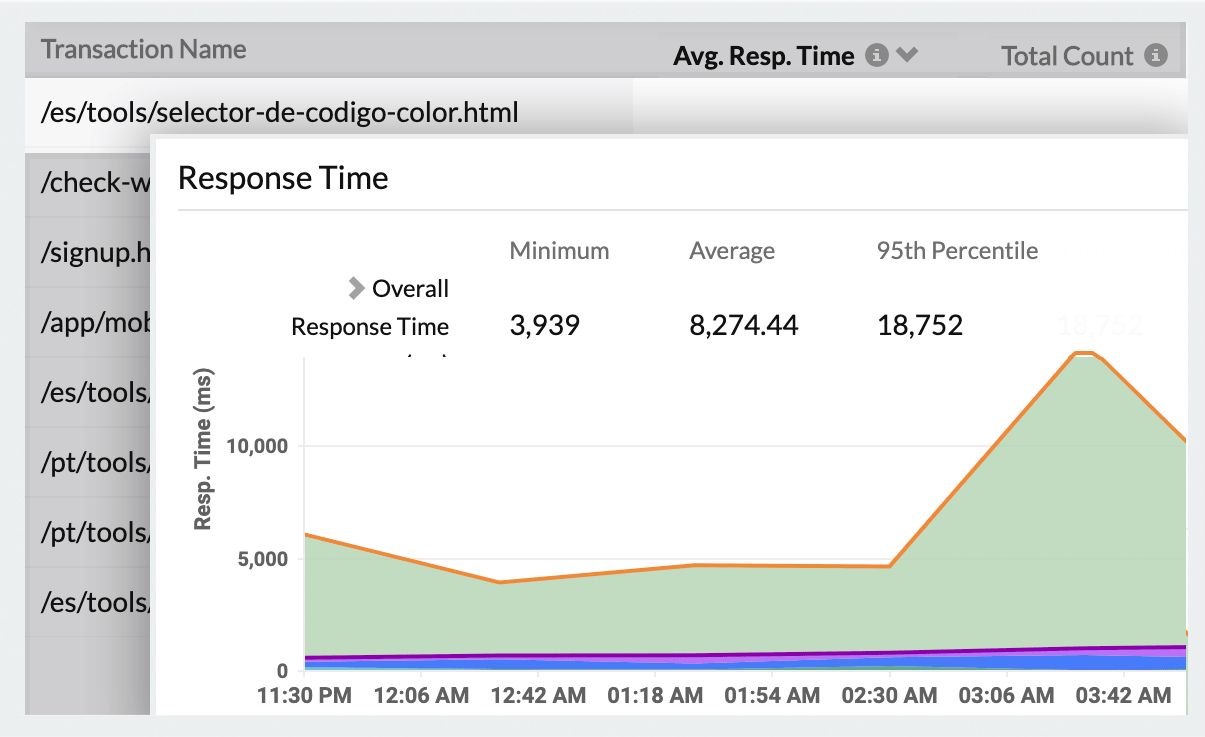 Monitor individual web transactions.
Analyze the response time and throughput of individual web transaction with graphical representations for quick performance insights. Understand if a single URL is slowing your entire website down.