Analyze the Current Load and Performance of your IIS Servers
Identify top application pools with memory leakage and exceptions thrown.
Monitor the session details, cache, queued and failed requests to avoid application overload.
Stay ahead of server issues with detailed metrics such as CLR data, thread data connected to .NET.
Identify the top worker processes which cause resource contentment issues.
Trigger appropriate actions like start/stop a site or an application pool within your Site24x7 web client. Automate the start/stop of an application pool or site when there is a threshold violation, using our IT Automation tools.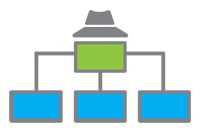 Related Features: Server Monitoring, Windows Monitoring, Exchange Server, SQL Server, Windows Backups, SharePoint, Office 365.
Attain deep code level analyzing capabilities and IIS monitoring capabilities in the same UI. Just enable APM Insight on your IIS monitoring page and increase your IIS server visibility. This feature is only available upon installation of Site24x7 APM Insight .NET agent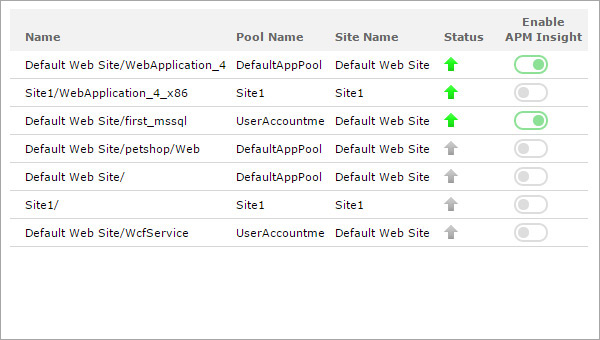 Microsoft IIS Web Server Monitoring for Unparalleled Performance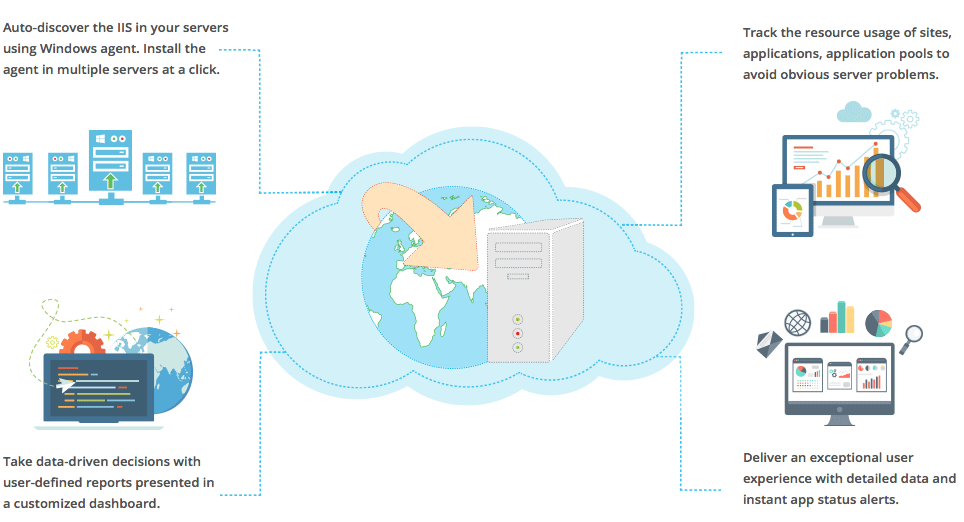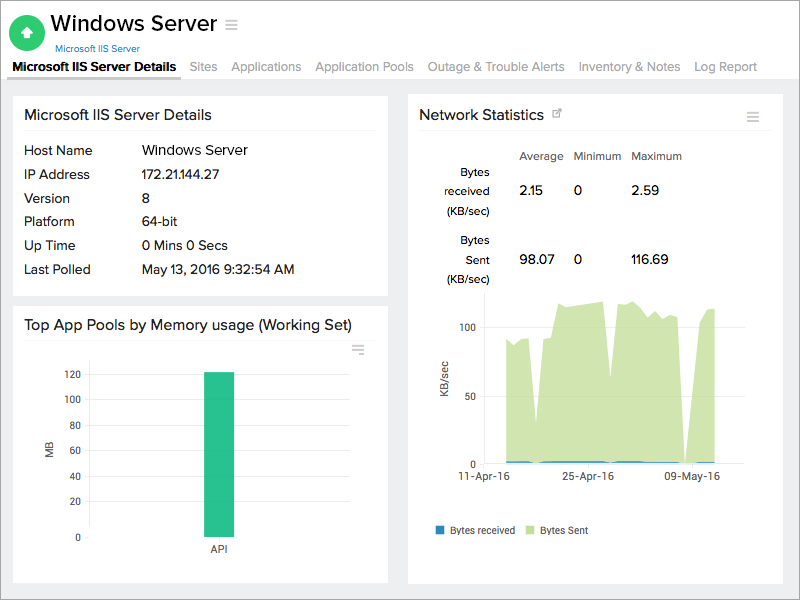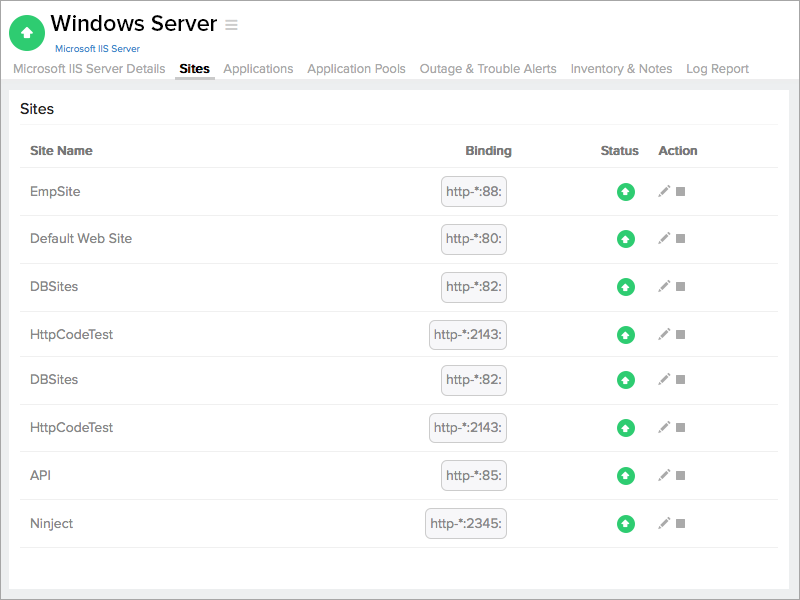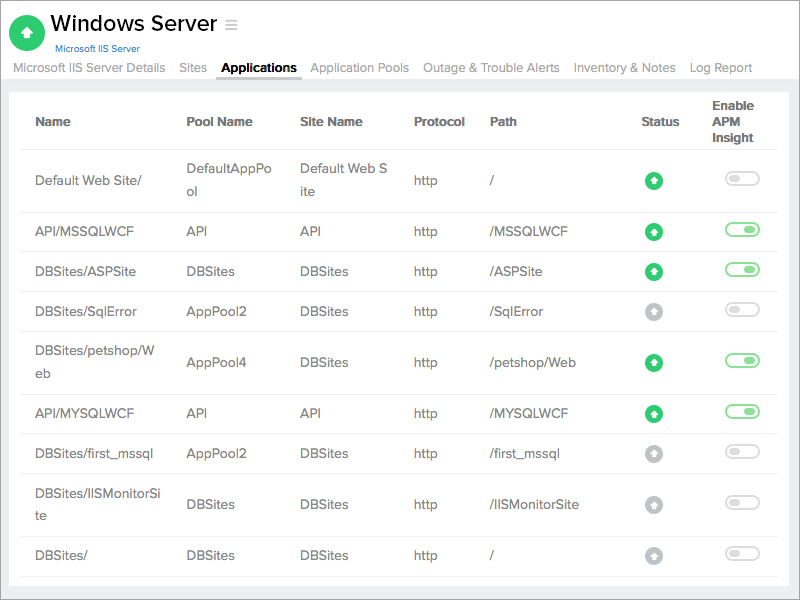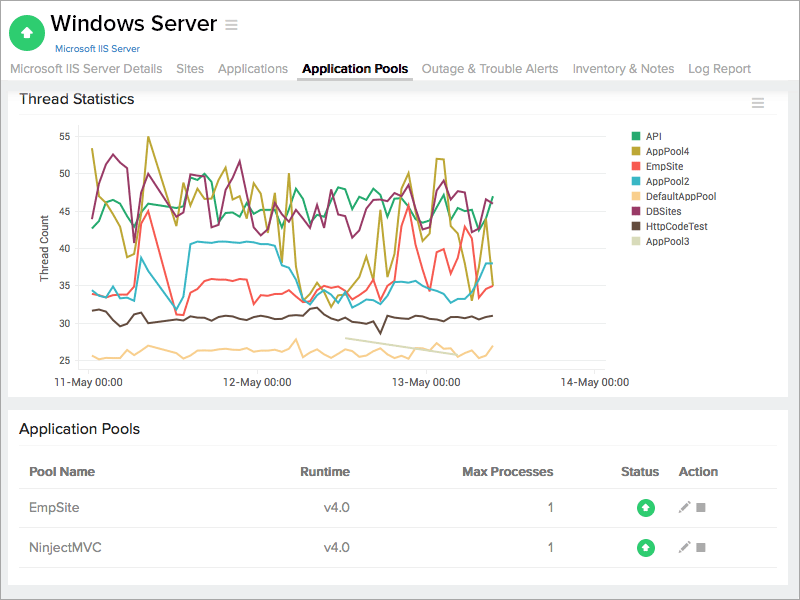 World's leading companies