Go to All Forums
Hey,
Surprised to find that there is no default modules for Skype for Business server (a.k.a Lync Server) and nothing I cant find in the community. Could you please considering creating a solution for this.
Thanks,
Andrew
Replies (1)
---
Hi,
We currently support monitoring of Skype with our Office 365 Monitoring feature. Read our documentation to know more about the metrics we provide for Skype monitoring.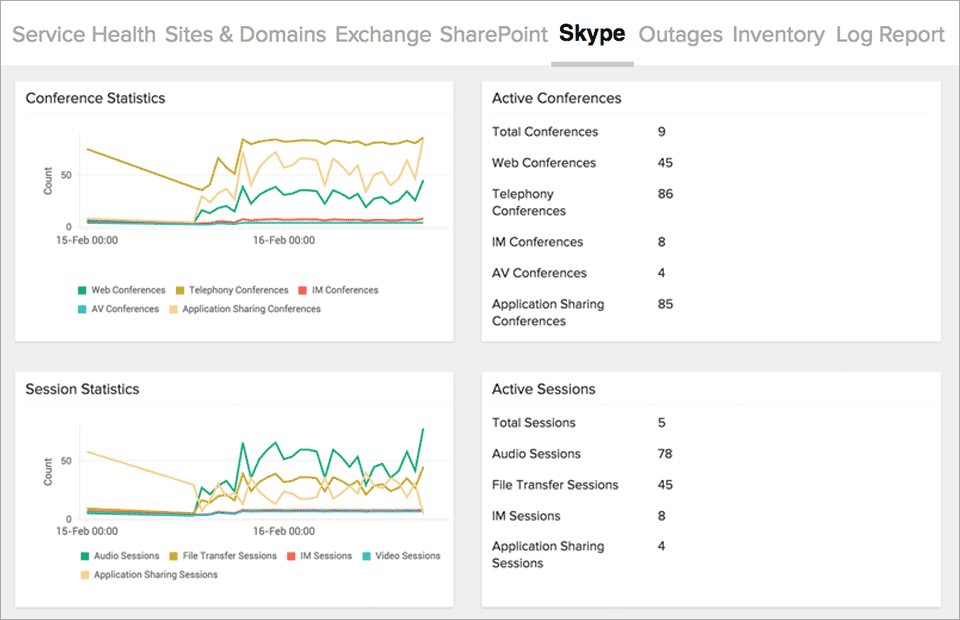 Let us know for any other metrics that you would like to have for monitoring Skype. We are working on some enhancements for our Office 365 Monitoring. This would greatly help in our development.
Regards,
Sabarinathan.
---