Go to All Forums
Please enhance a user profile to allow setting an (OOF - Out of Office) with a from date/time to date/time.
and optionally allow selection of covering user.
The user would not get alerted during this time period, and optionally the covering person (user profile) would get alerted instead.
Thanks
Replies (3)
---
Have you see the advance option on user profile?
---
Yes, but that does not allow the user or admin to set a user profile to not alert
with a start date/time to end date/time.
It only allows don't alert on certain days, etc.
When the end date/time arrives we want to start alerting again without having to remember to go back to maintain the user.
Thanks
---
Hi Leonard,
Thanks for raising this here. As Juan said, the current option is to use Alerting period under Alert settings in the user profile. You can set the alerting period so that we don't send you sms or voice during that time period.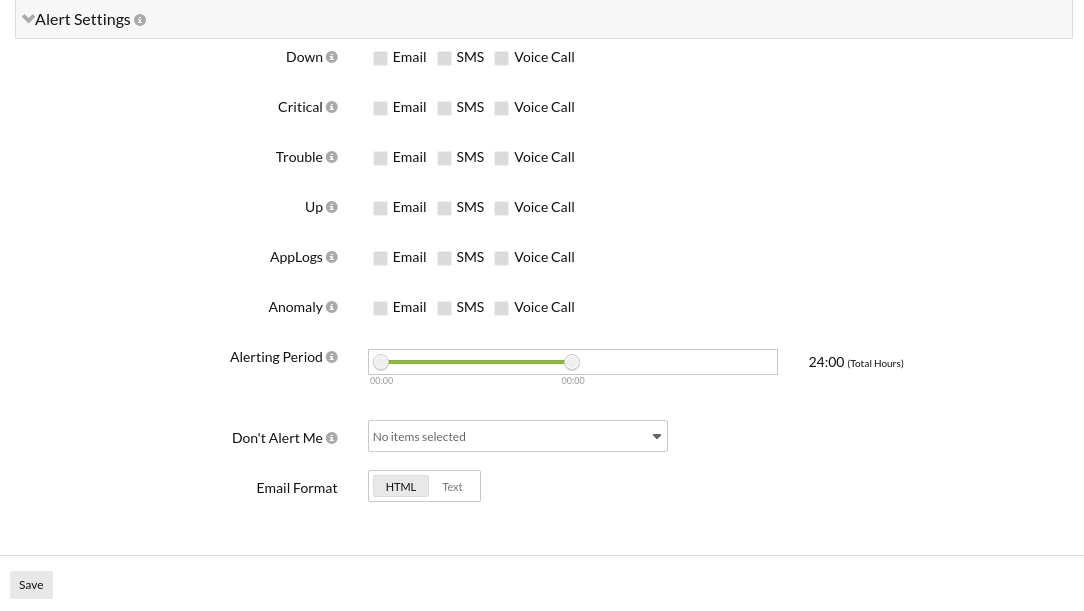 We'll however add this to our road map. But we may not have a timeline for this.
-Jasper
Product Manager, Site24x7
---