As one of the success stories of the open source initiative, PHP, in recent years, has carved a niche for itself with more and more developers moving toward the open source platform. This increase in usage means that there needs to be effective monitoring and reporting of issues in applications running on PHP.
Read more about Site24x7~PHP~Monitoring.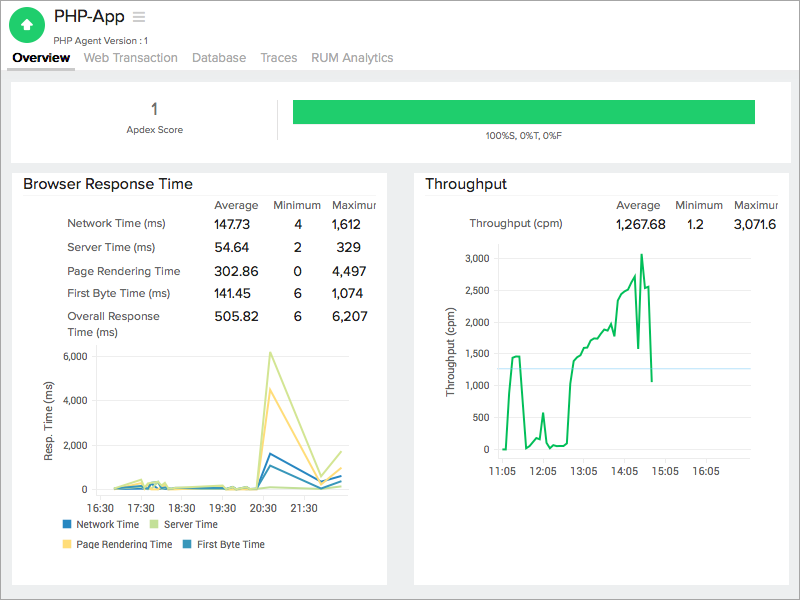 With Site24x7 PHP monitoring, DevOps teams get deep visibility into the performance of applications and can trace application threads to pinpoint the root causes of performance issues in PHP functions so they can be resolved before business is affected. Integrated with real-user monitoring, PHP monitoring gives real-time visibility into end users' experience of using PHP applications. Additionally, all SQL queries executed during the transaction can be identified, and the worst performing database queries can be pinpointed and isolated. To sum it up, Site24x7 PHP monitoring gives end-to-end visibility, covering every point of a PHP application's life cycles from browser to database.
For more information:
Press Release on PHP~Monitoring
Help Documentation on PHP~Monitoring