Site24x7 server monitoring just got a double boost with the introduction of IIS and SQL server monitoring capabilities. Now you can track performance issues and critical performance metrics of your Windows and Linux servers and ensure optimal performance of your IIS and SQL servers all the time.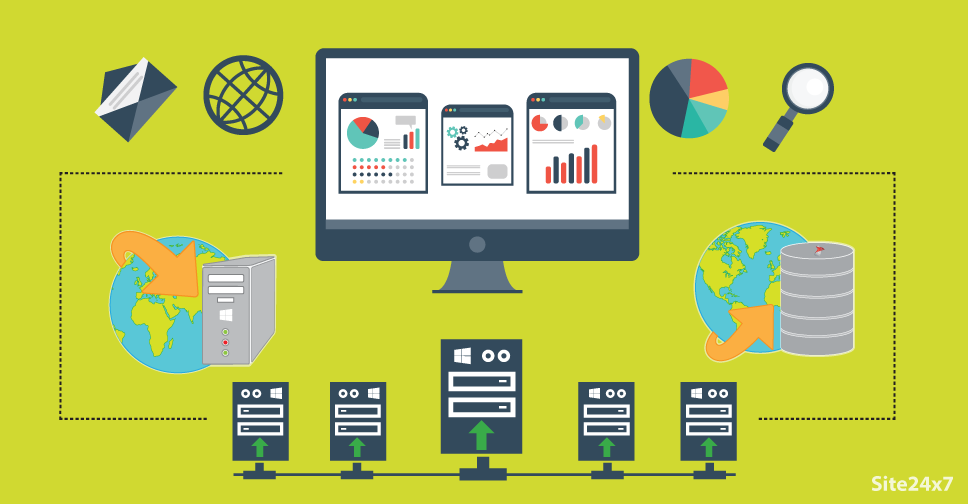 You do not even have to add separate agents; your Windows Server Agent will auto discover the IIS and SQL servers and start monitoring them.
IIS Server Performance Monitoring
In a typical Windows environment, Microsoft IIS web servers are used to run web applications. In addition, you'll need to monitor availability and performance metrics to ensure optimal performance.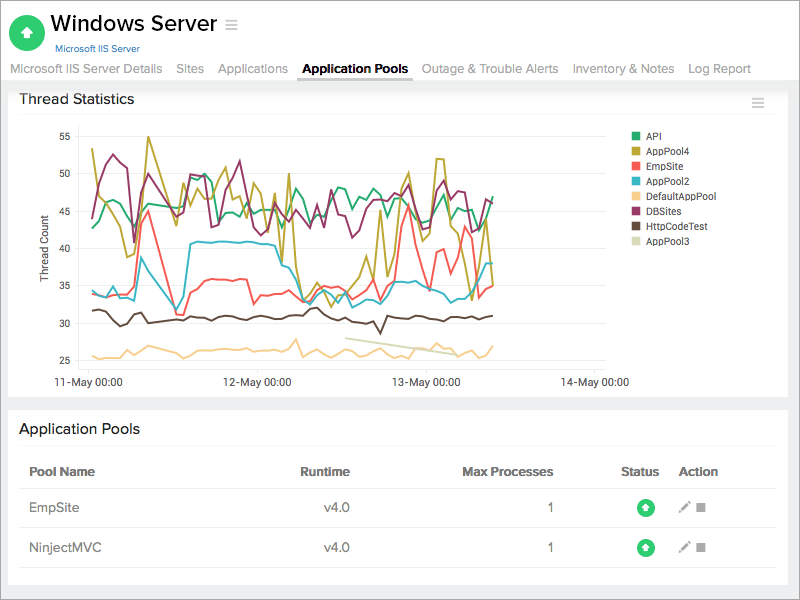 Any downtime with a web server can cause application downtime, which can severely hamper business productivity. With Site24x7 IIS monitoring you can ensure top-notch performance and availability of IIS servers and web applications.
Identify top application pools memory usage and exceptions. Get detailed metrics for each application pools like CLR Data, input/output and more Monitor session details, cache, and queued and failed requests Identify the top worker processes that cause resource contentment issues
Microsoft SQL Server Database Server Monitoring
When it comes to database monitoring, it's critical to address any performance issues proactively to ensure SQL Server performance. With the new Site24x7 SQL Server monitoring feature, you get to see all essential performance metrics in a single unified view, helping you isolate performance issues faster.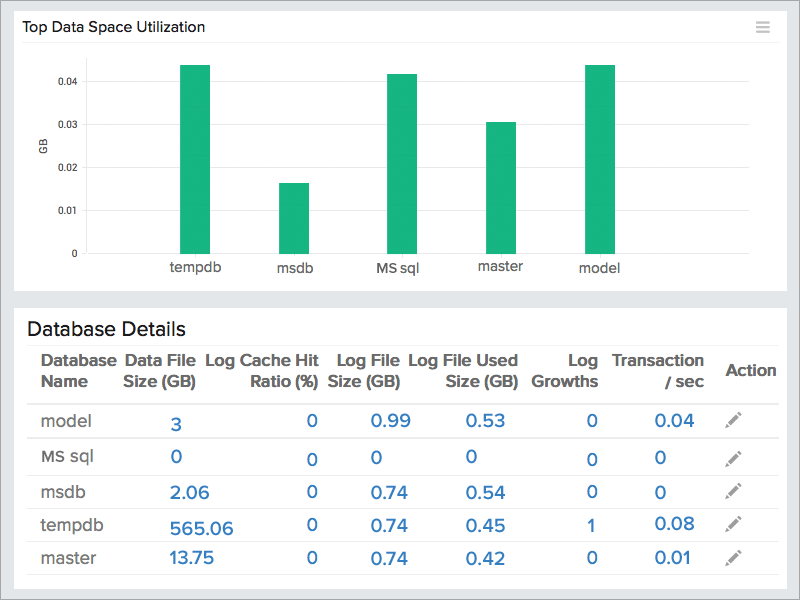 Get deep visibility into various memory and buffer manager details Gain microscopic visibility of all database attributes in SQL instances Focus on intensive portions of SQL Servers like Job, Lock, Latch details, and more In-depth analysis on errors, replications, SQL compilations, and longest transaction time of SQL instances
With all these metrics at you finger tips, you can ensure optimal performance of both your IIS and SQL Servers and deliver great end-user experience. Sign up now a free 30 day trial and take your server monitoring to a whole new level.