What is VMware VDI monitoring?
VMware VDI refers to the use of VMware VMs to provide and manage virtual desktops. VMware VDI monitoring involves monitoring VMware Horizon, which acts as the administrator. This includes monitoring the associated resources, tracking the connections established over different sessions, and alerting admins based on the thresholds configured for various metrics.
Full-stack VMware VDI monitoring
Start by analyzing the connected infrastructure, then go through the connections that use up resources, plan for the future based on usage trends, and set limits to curb resource exhaustion with Site24x7's VDI monitoring insights.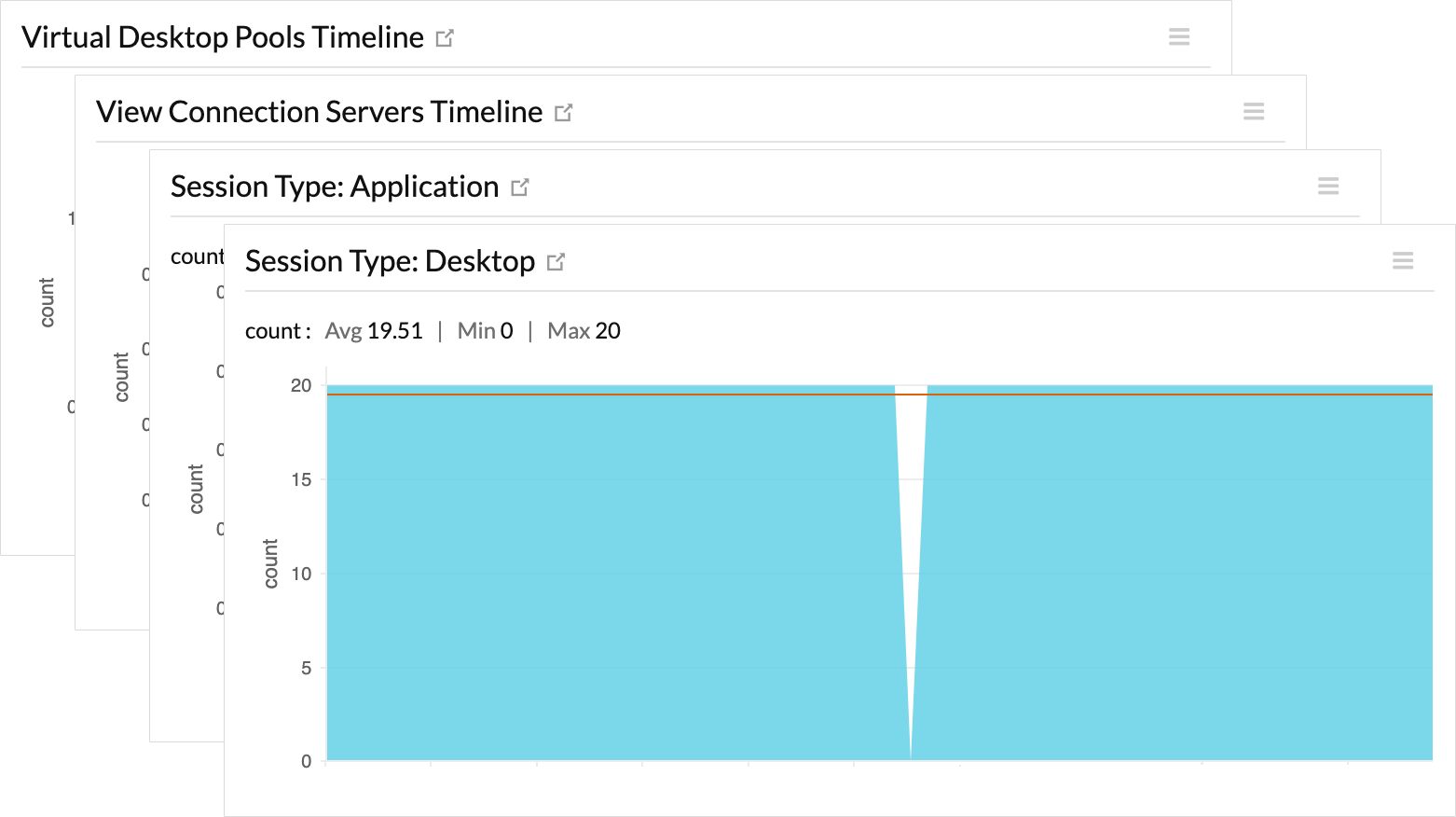 Enhance operational efficiency
By monitoring client-server connections, desktop pools, application pools, machines, VMs, overall sessions, total connections, tunneled connections, and running processes and applications, you can verify if your resources are efficiently used or if there is room for improvement.
Analyze resource utilization
With stats on the top virtual desktops in terms of CPU and memory utilized by hosts and sessions, you can analyze which virtual desktops use up your resources and modify them accordingly. You can also view the round trip latency, average disk latency, disk IOPS, running processes, and running applications.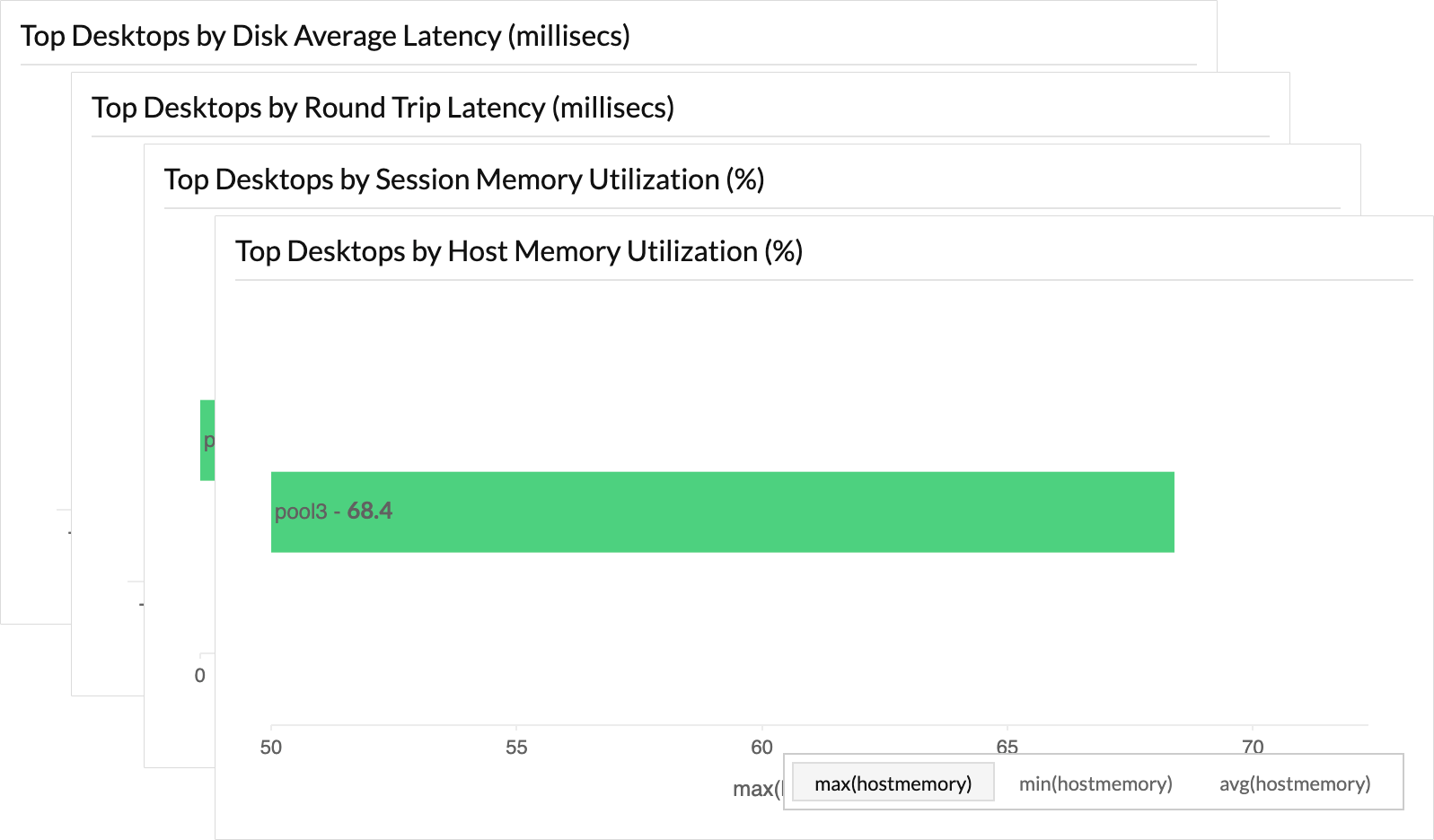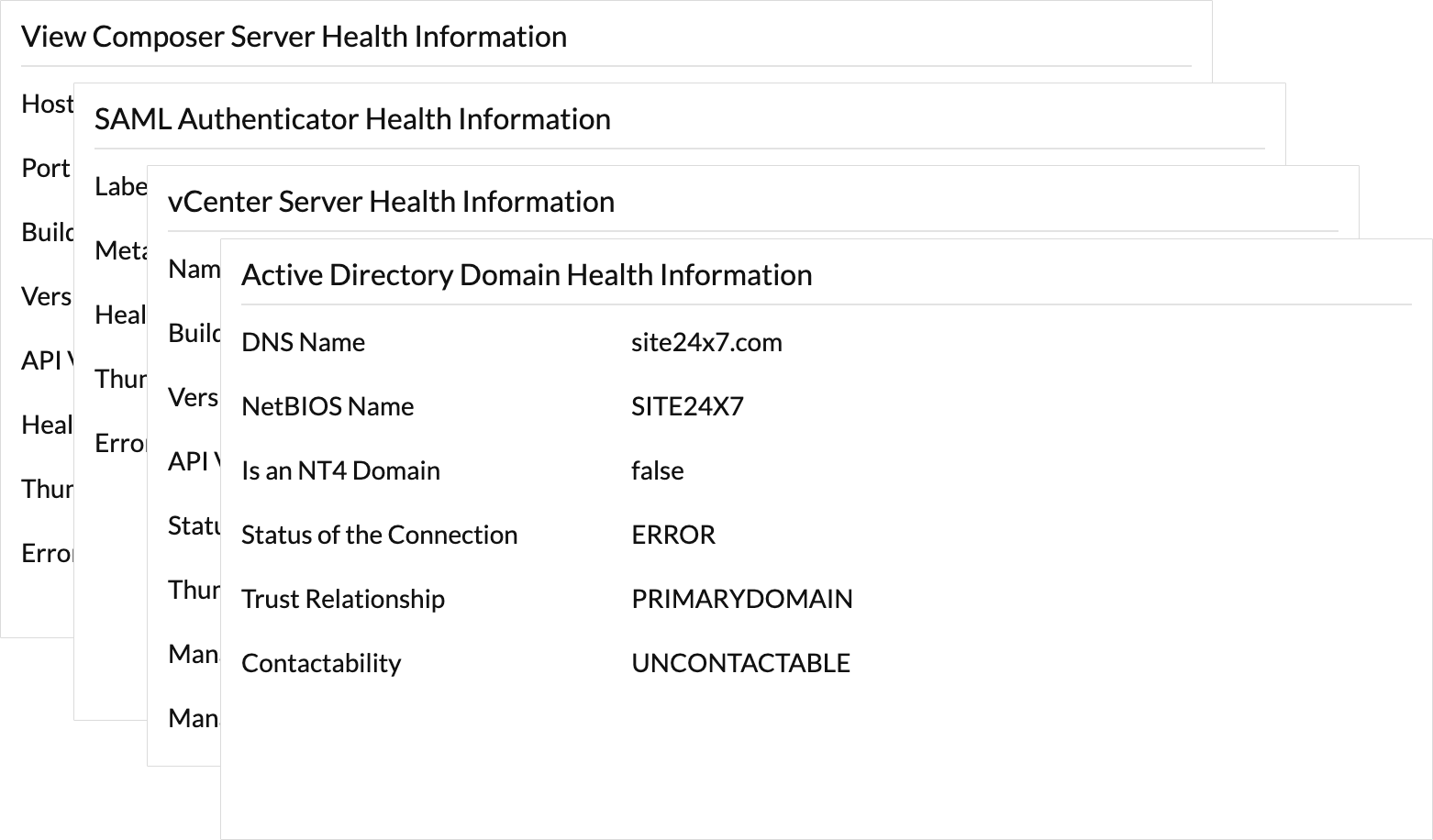 Obtain profound health analytics
With health metrics for the associated Active Directory domain, vCenter, SAML authenticator, and View Composer Server, you can analyze the health of all associated resources and easily find the root cause of failures. With this information, you can optimize your resources to thwart future issues.
Drill down to the session level
Identify slow resources and sessions that are likely causing a poor user experience using performance metrics. Moreover, you can view all key metrics at a glance directly from the dedicated dashboard. Restrict users' entitlement and drill down to the performance in a particular session directly from the graphs.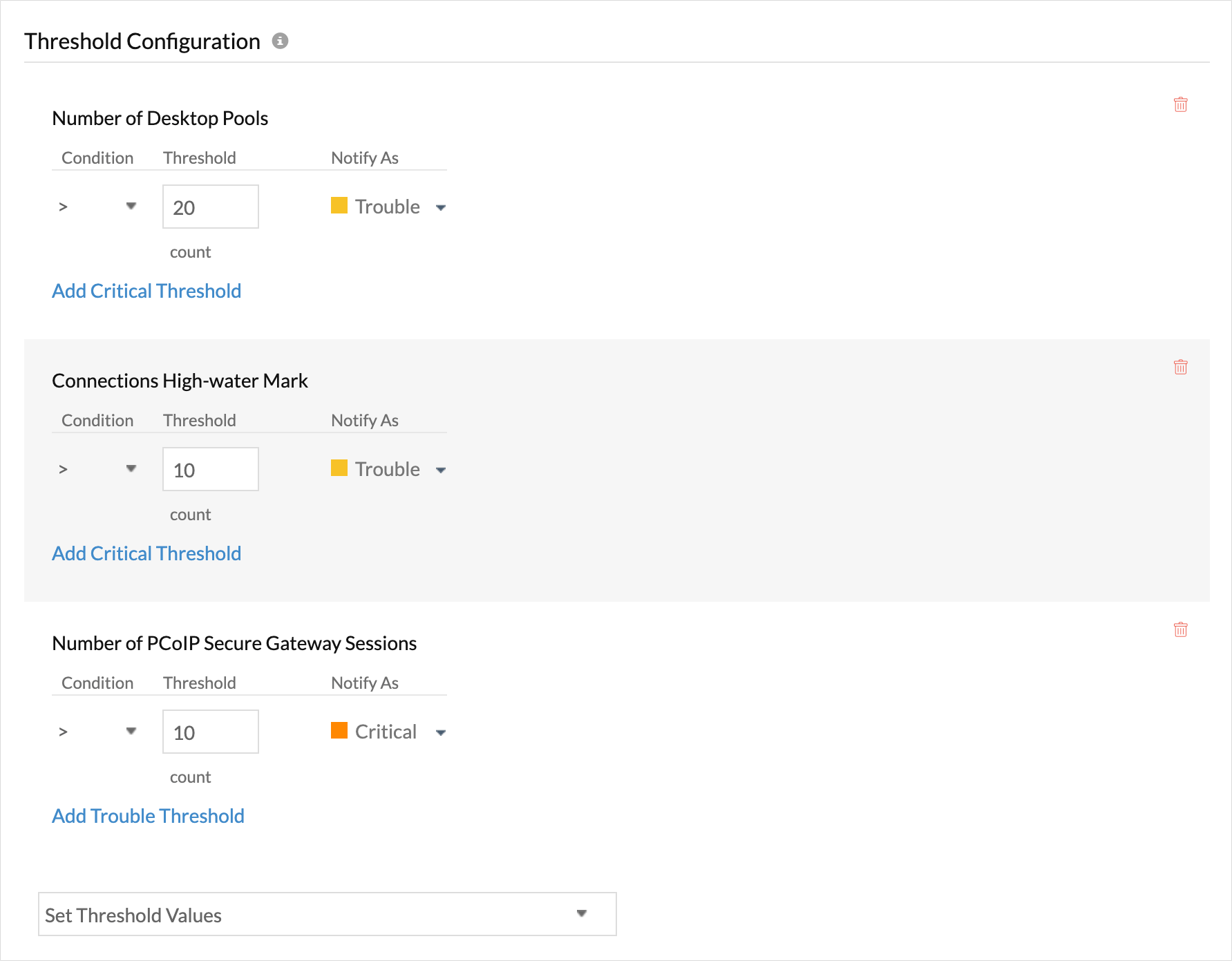 Keep tabs on your infrastructure
Configure threshold limits for all your connections, pools, sessions, gateways, and machines so you don't surpass your license limits. You'll receive instant alerts through mediums of your choice for all threshold breaches. Measure the productivity and efficiency of your workforce based on these insights.