Real-time performance monitoring for SonicWall devices
Holistically monitor devices with detailed stats on status, availability, and performance. With automatic discovery, all you have to do is just connect to your devices' SNMP MIBs to get started. You can track traffic and all other performance metrics at the interface level.
With default device templates for Sonic Pro and VX firewalls, your monitoring becomes simple. Stay on top of outages with instant alerts on your mobile device for a complete network management.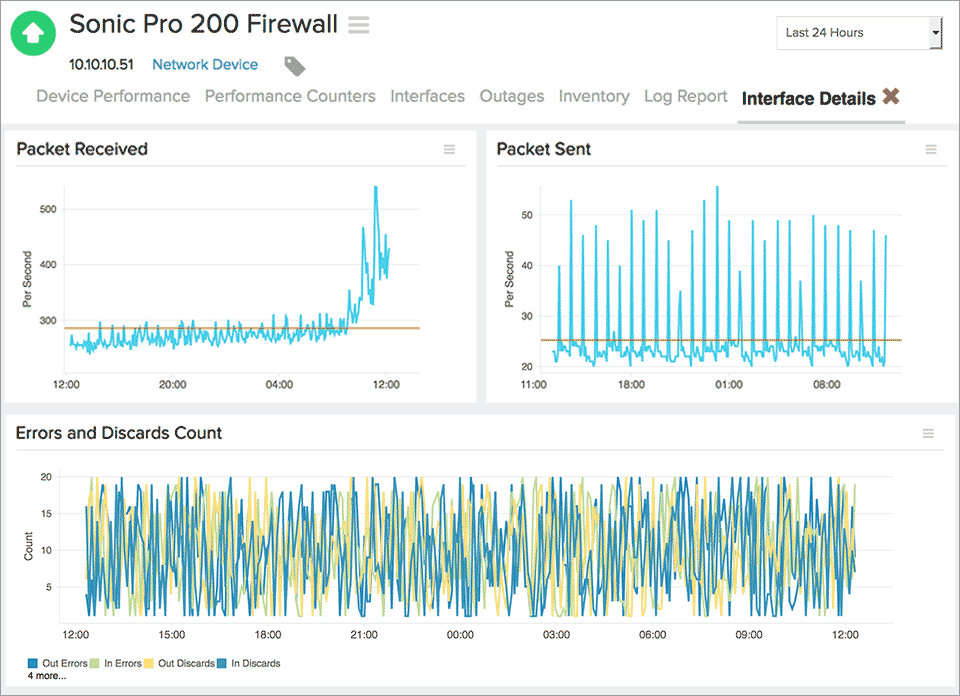 SonicWall performance monitoring metrics
Bandwidth Metrics
Total number of collisions
Memory Metrics
Jabber packets
Number of fragments
Oversized packets
Packets received
Packets to BC address
Packets to MC address
Undersized packets
Out-of-the-box support for SonicWall devices
In addition to supporting the following devices, you can monitor 'n' number of them by creating custom device templates.
How Site24x7 monitors SonicWall devices?
Automatically discovers SNMP devices by connecting to its MIB.
Chooses from over 10,000 default templates or allows you to customize based on your requirements.
Thoroughly monitors key metrics at the interface level.
Allows you to add over 100 performance counters of your choice.
Sends processed SNMP trap messages from your devices.
Creates layer 2 maps and topology maps.
Sends prompt alerts about downtime.
Displays graphs of key performance stats.
Generates predefined and customizable reports.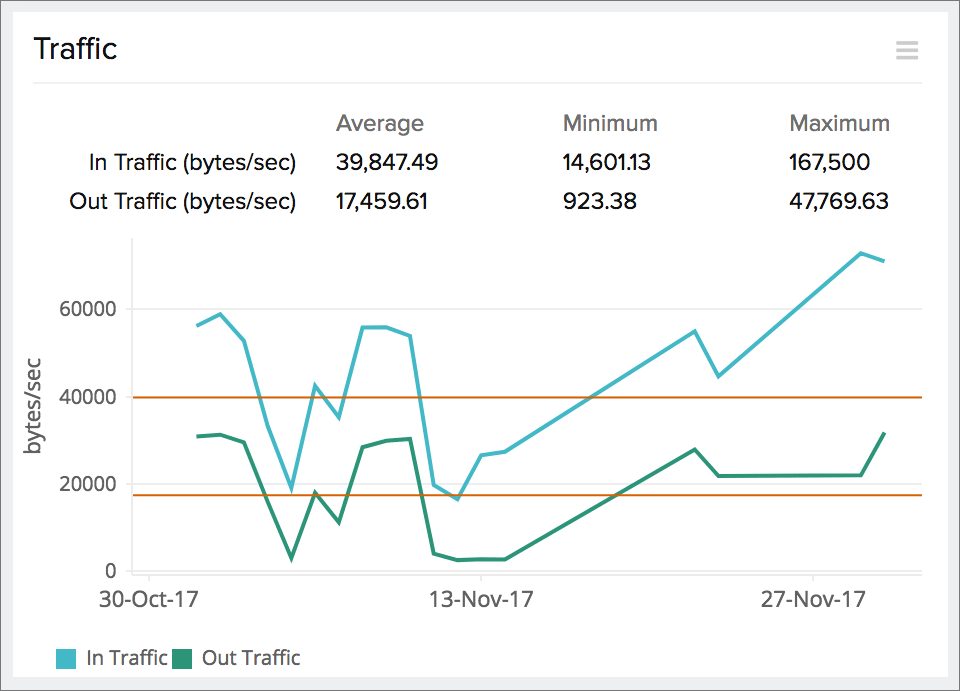 Get more than just performance data
Scalability
Scales to monitor thousands of network devices
Network Discovery
Add multiple devices at once using an IP range
Alerts and Reports
Get timely downtime alerts, and view reports with graphs
High Availability
Ensure high network availability by optimizing bandwidth allocation