Endpoint Management | Asia - Pacific
Key Findings
Need for endpoint management #
Unsurprisingly 54.55% of the respondents say remote workers/mobile workforce (Slighty edged out by better endpoint visibility, and increased usage of mobile devices/cloud endpoints) is one of the main reasons for using an endpoint management solution.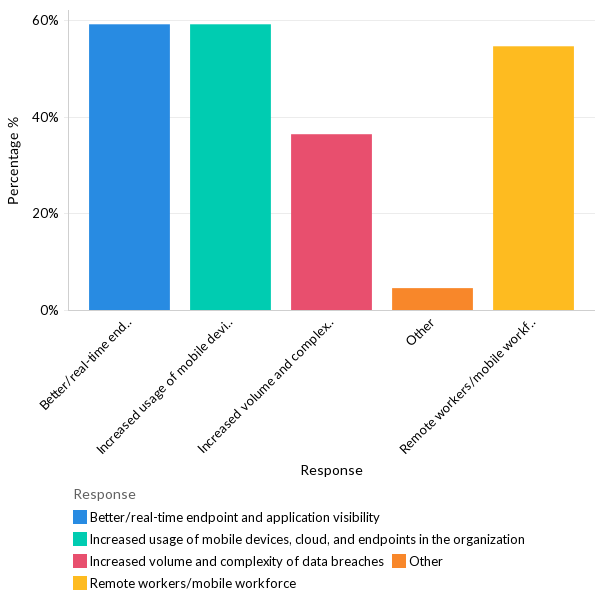 Features of endpoint management #
Desktop firewall takes the top spot, with the second and third spots going to antivirus protection and web filtering (74.47% and 68.09% respectively) as the components included in endpoint management solutions.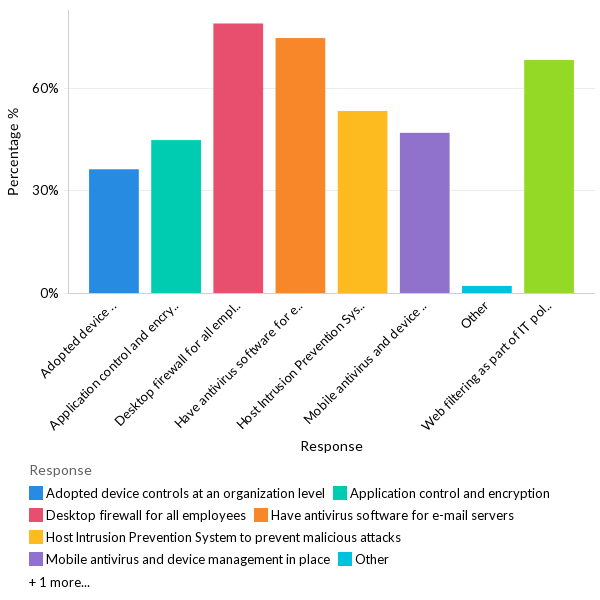 Mobile management #
68% of respondents reported their organization installs security updates and patches to mobile devices frequently.