Respondent Profile
Site24x7 surveyed 613 IT professionals across a range of topics, organization sizes and geographies.
Geography
We have broadly categorized the respondents into five major regions: USA & Canada, APAC, Europe, LATAM, and MEA. We have labeled the survey respondents who did not disclose their country of residence as "Unknown".
Organization
Organizations that have employees above 1000 are considered as enterprises. 41% of the overall respondents were small businesses, 32% of the respondents were from medium businesses and 27% of the respondents were from enterprises.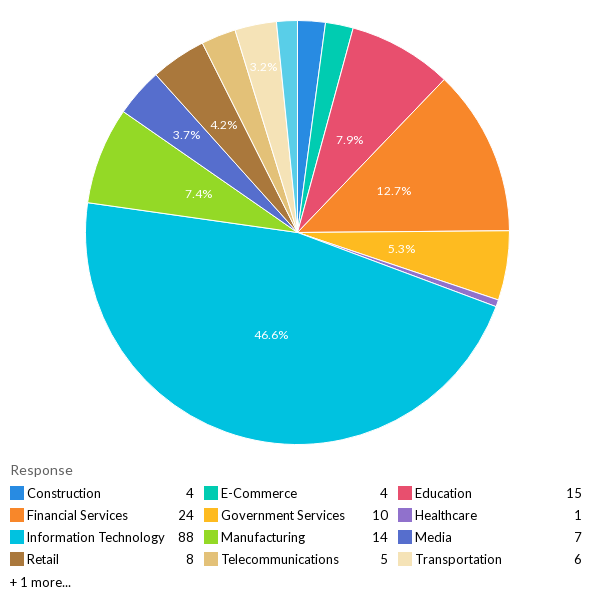 Industry
The survey had respondents from 13 different industry verticals, out of which close to 47% are from Information technology followed by financial services (13%), education (8%) and manufacturing (7%).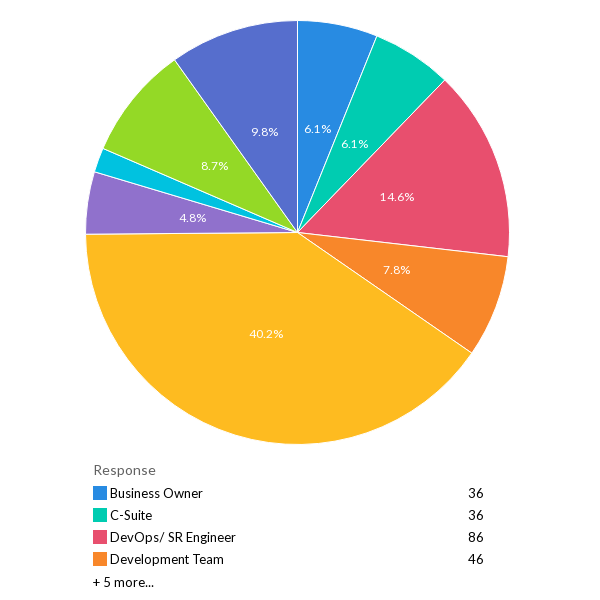 Roles/Designations
IT admin contributed to 40% responses, 15% are DevOps/SREs, and 10% are VP-IT / IT Director / Enterprise Solution Architect. 12% of respondents are C-suite and business owners.