Go to All Forums
Numerous objects in my network are not single points of failure - DNS and Active Directory servers for example. I own the SLA of 99.5% for availability all things in the corporate network that allow for standard daily BAU and I have to report report on it. I am trying to use S247 to help me in that, but I don't seem to be able to create combined or aggregated reports on FUNCTION uptime i.e. on a GROUP rather than individual monitors IN that group. I want to know if DNS requests were able to be served at any or all times in my network - I don't care (for the purposes of this report) if any particular machine fell over, as long as DNS worked in the network i.e. at least one DNS server was up and functioning at all times in the DNS server group...
Same with active directory services across n AD servers..
How do I do this ? can I raise an FR if this is not possible please? function / availability SLA should be applicable to GROUPs as well as individual objects..
AJ
Replies (10)
---
Hey AJ,
Can you check our our Executive Summary SLA report and check if it suites your need. Executive Summary SLA report gives you an outlook into your overall availability and response time SLA on a monitor group level.
Resports > SLA Report > Executive Summary SLA Report is the navigation from the client. You can choose your monitor group to get that group's SLA.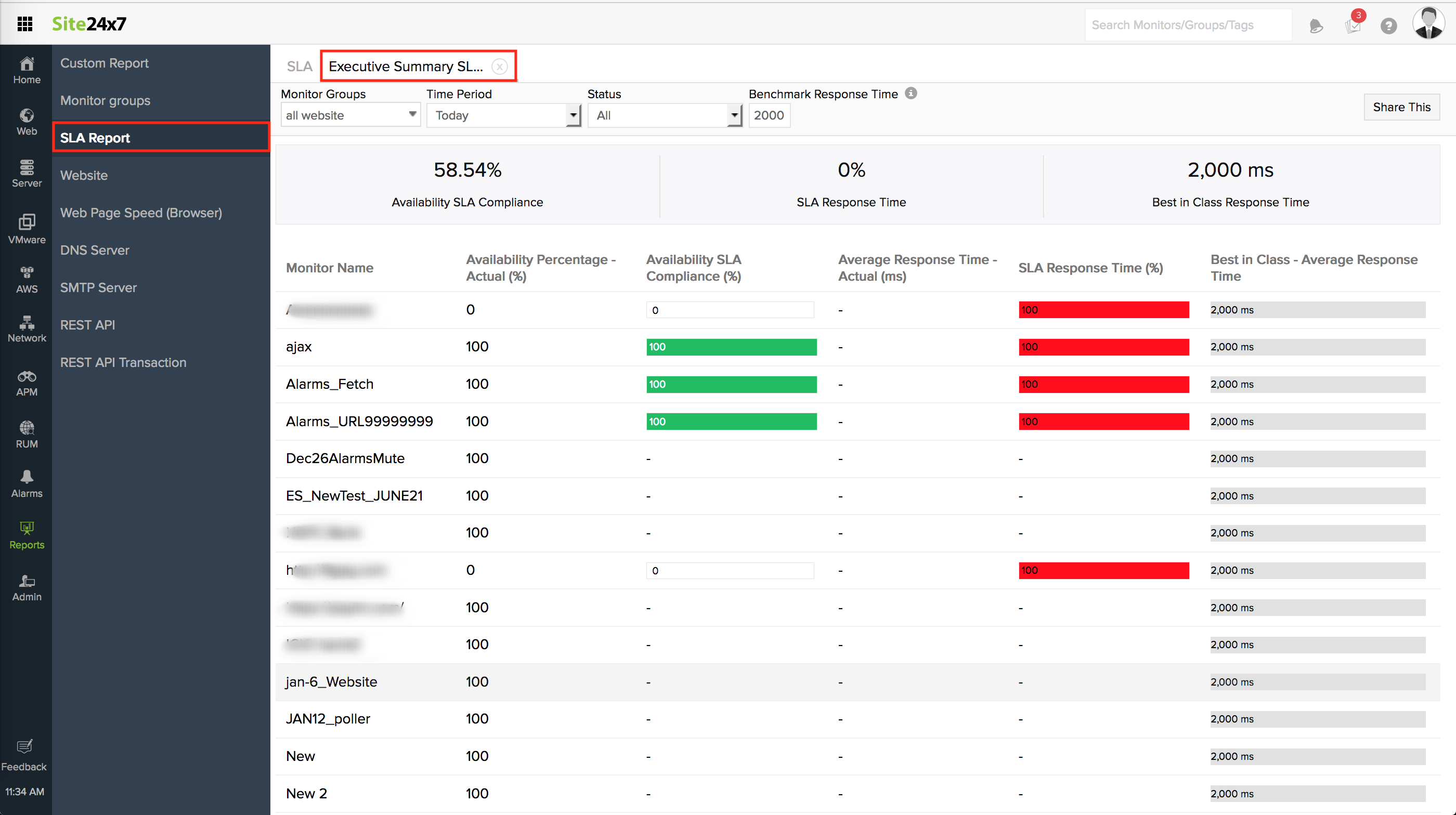 Let us know if this helps.
If are asking for weight-age based calculation we are yet to provide them. We'll take that as a feature request.
-Jasper
Product Manager, Site24x7
---
---
---
---
---
---
---
---
---
---