If you are a Managed Service Provider (MSP) or in the business of Web hosting/domain registration, web site and server monitoring solutions can be an attractive value add to your service offerings. Site24x7-WHMCS Integration offers you an incredible opportunity to expand your portfolio with a range of exciting value-add options.
Announcing the Site24x7-WHMCS Integration
The integration, that is made possible by means of a downloadable plugin, lets you easily integrate and showcase Site24x7 services to~ your end-users from your existing WHMCS platform. And this without having to maintain separate platforms for billing or end-user management.
With the support for WHMCS your customers have a versatile self-service interface where they can buy Site24x7 website monitoring services and configure products. WHMCS also allows you have an all-in-one console to manage all your customers and services subscribed by them.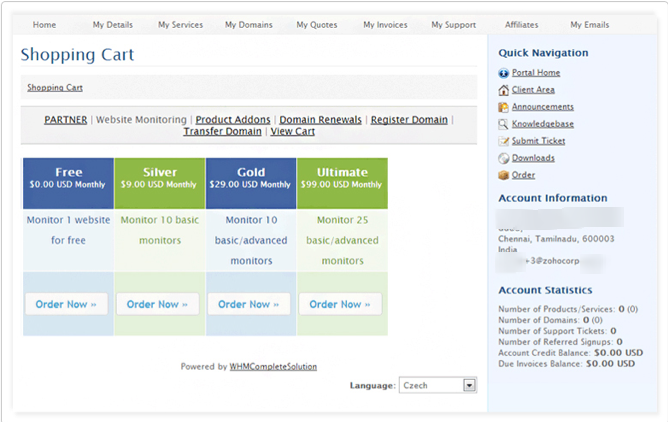 How complicated is the integration process ?
Not at all! The integration process is minimal in that it requires you to download a software plugin and follow an installation wizard that will help you complete the setup.~ Upon completion, you can resell Site24x7 services to your end-customers via your existing WHMCS set up.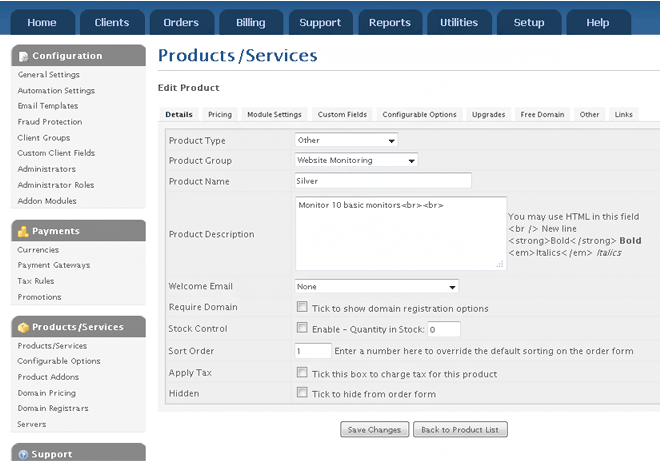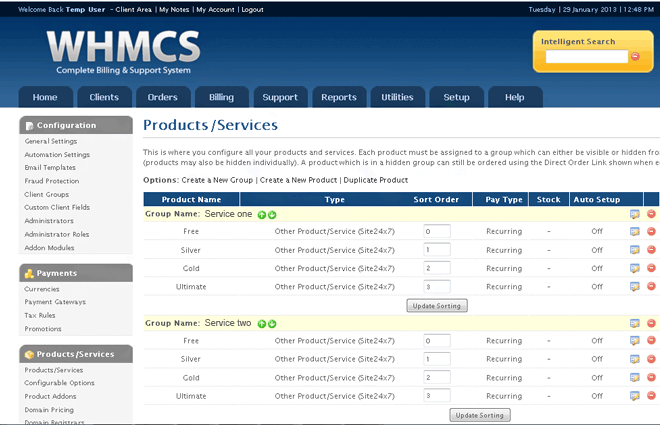 Advantages
Sell all Site24x7 monitoring services under your own brand from one integrated platform.

Easily integrate Site24x7 module in your existing WHMCS platform without any change in your website set up.
Sign up for our re-seller program now.