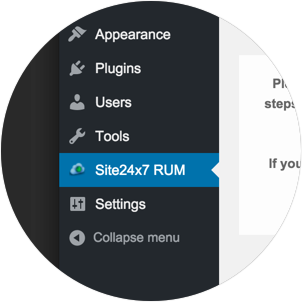 Real User Monitoring (RUM) WordPress Plugin
Real User Monitoring WordPress Plugin by Site24x7 gives accurate insight into real users' application experience and helps visualise web app interaction patterns on your WordPress setup.
Version: 1.0 | Release Date: 5th March 2016 | Compatible to: WP 4.2+
WordPress Server Monitoring Plugin
Server Monitoring WordPress Plugin provides visibility into uptime and performance metrics on CPU usage, memory, disk, processes, services and network utilisation for Linux and Windows servers. setup.
Version: 1.0 | Release Date: 10th March 2016 | Compatible to: WP 4.2+