Capabilities of Site24x7 VMware performance monitoring tool
Monitor the health of ESX/ESXi host hardware components such as CPU processor, memory, fan, temperature, voltage, power, storage, battery, and Watchdog with threshold settings and alerts.
Analyze I/O performance metrics by measuring latency and read-write speeds for every host and VM connected to the datastore. Identify whether you have too many VMs or poor disk performance. Obtain performance metrics at the host level, VM level, and guest OS level, and correlate them for complete vSphere performance monitoring.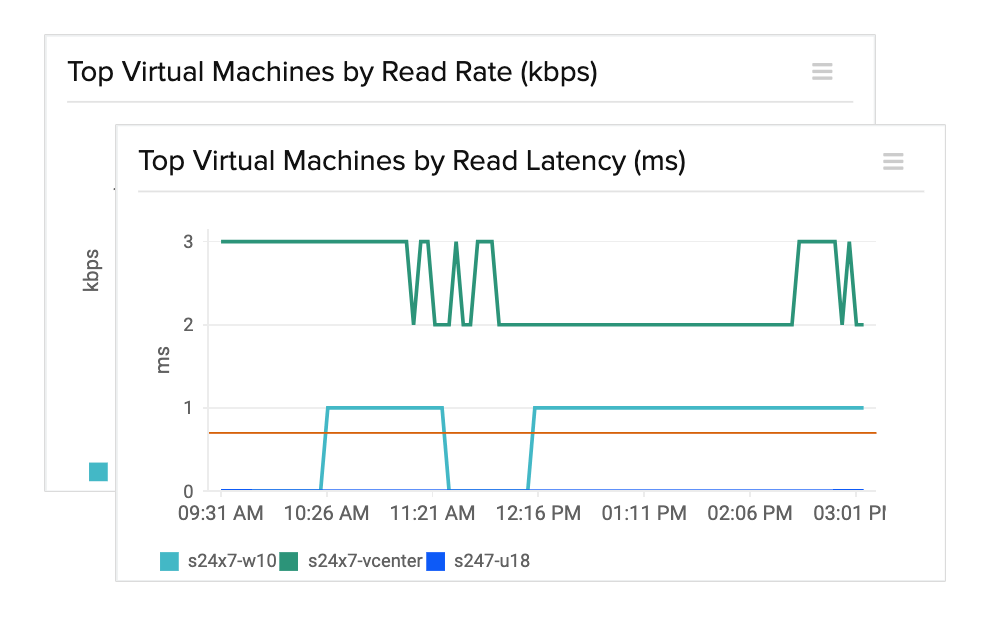 Snapshots are the first place to look when a VM is slow or a datastore is full. View the snapshot space split-up categorized VM-wise, and learn how much percentage of your VM space is occupied by snapshots. You can also predict datastore snapshot space with AI-powered insights.
Monitor CPU, memory, and network usage
Measure active CPU and memory usage for each guest VM, and reduce memory size to free up unused memory for other VMs. Identify your network performance by monitoring network usage and bandwidth at the host and VM levels.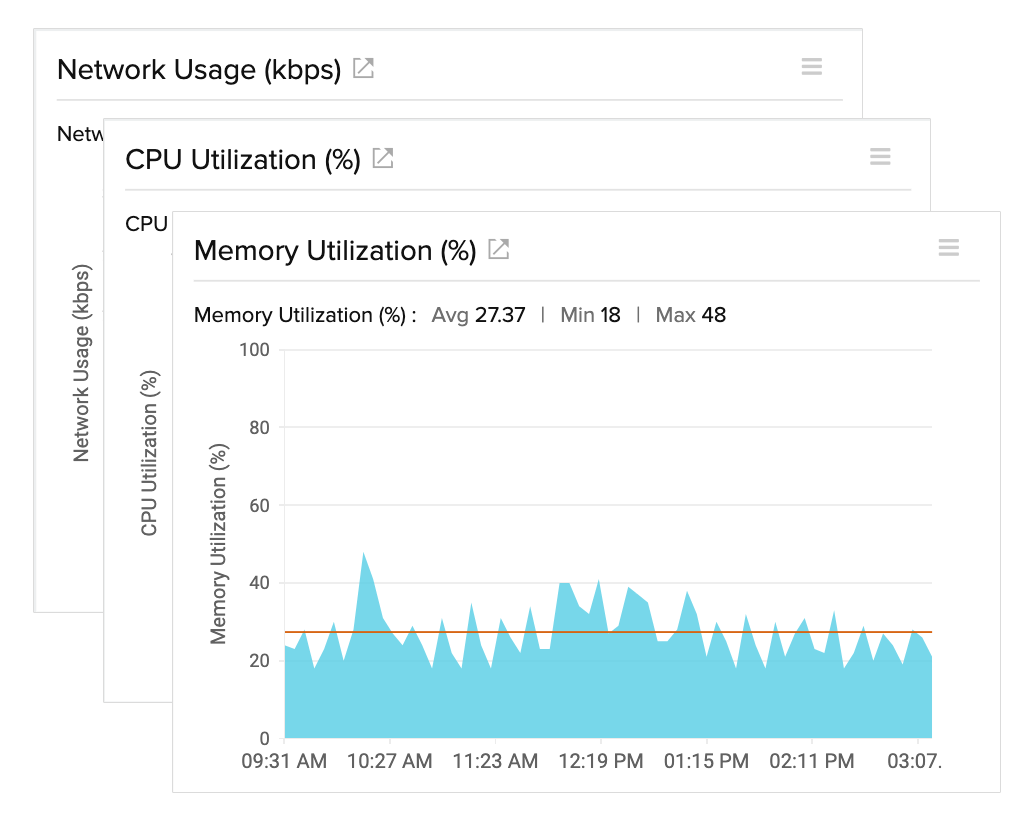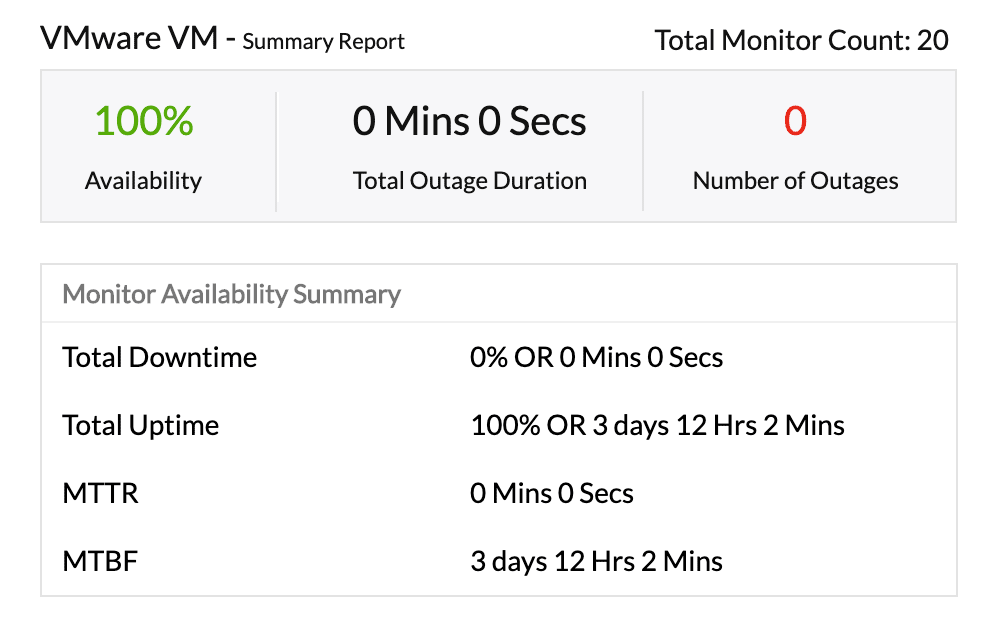 Receive instant alerts
Configure AI-based threshold limits for all key performance metrics, and receive instant alerts on the mediums of your choice. Take remedial actions and receive SLA reports, custom reports, top N reports, health trend reports, and more, right in your inbox. Also, receive instant alerts when your VMs become orphaned so that you can take necessary actions like re-registering or removing them from the inventory.
Keep VMware virtual desktops and remote workstations operating efficiently by monitoring VMware Horizon using Site24x7. Stay on top of your virtual desktop infrastructure (VDI) by monitoring the health and performance of desktop pools, application pools, and virtual machines (VMs). Avoid resource contention and optimize resource allocation to ensure an accurate capacity planning.