We find Site24x7 very useful in the business aspect as it gives us complete control and visibility into all aspects of our application landscape and technical infrastructure. The support team has been very helpful in fixing our issues and implementing feature requests. The integration options into our CI/CD toolchain, processes, and status communication to our users are excellent.

Torsten Reschke
System Engineer
The cloud service is easy to use, and it just works! Technical support is outstanding with knowledgeable first-level support engineers who help resolve issues quickly. Additionally, the team is also open-minded to accept feature requests. I measure the level of success of implementation by the retention of the product. Even though I left, to this day, two of my old companies are still using Site24x7.
Sherwin Chua
DevOps Consultant
Since Site24x7 is a cloud-based solution, It is very easy to set up, and the UI is simple, making it easy for users to use the platform. Site24x7 offers a wide range of monitoring capabilities, including website, application, server, network, cloud, and user experience monitoring.

Akhil M
Senior DevOps Engineer
The use of the application greatly improved the shortcomings that we were having in our operation, which were disk space.We created monitoring and automation aimed at this type of failure, when the disk (partition) reaches a certain percentage, we are executing automations to move and also delete old logs.With that, the stops are practically nil now, which before, occurred about 5x a day.

Wesley C
Operation Manager
Site24x7 is helping us to stay on top of our server, network, and firewall performance. By providing real-time monitoring and alerts, we can identify and address issues before they become significant problems, minimizing downtime and keeping our systems secure. We've also found that Site24x7's comprehensive reporting capabilities are helping us to meet our compliance requirements more efficiently. Overall, Site24x7 saves us time and resources by streamlining our monitoring processes and enabling us to focus on other important business initiatives.Review collected by and hosted on G2.com.

Vincent John P
Data Center & Special Projects Manager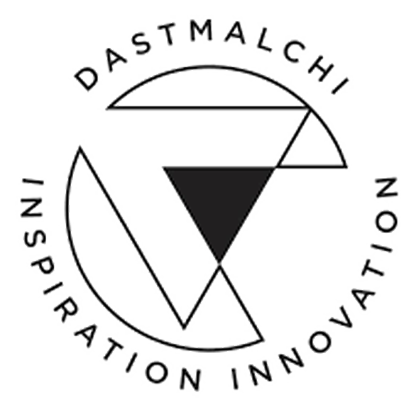 We had a major server issue that shut down our entire website. Thanks to Site24x7, I got alerted immediately that something was very wrong, and it allowed me to start working on a solution. This immediate and thorough notification saved us precious time and thousands of dollars in lost revenue. I really want to thank you and congratulate you on the system. You've earned yourself a very long-term customer!
Tristan Tardy
Web Producer
Site24x7 is quite useful and is easy to operate. You have the visibility of everything in one panel. It reduces our efforts, and you don't have to be super knowledgeable to use it. The information that Site24x7 gives us regarding the KPIs for some solutions is also quite helpful. I have also always found help from their support team. That is also why I would recommend Site24x7.
Emmanuel Chavez
Engineering Manager

We switched to Site24 from UptimeRobot because they could not provide an API to subscribe emails automatically to alerts. The StatusIQ dashboard is also well-designed, and we embed it in our web portal to provide transparency to our customers. The product is also well-priced, and I could configure it easily. Your payment system is also world-class; this is not an understatement.

Schalk van Veerden,
Head of Software Development
Site24x7 is like having a set of eyes watching your critical resources for you, 24x7. I can't imagine running my PaaS business without it, as I'll be operating blind. The automated scripts also enable condition-based self-healing of services which assist in maintaining a very high uptime.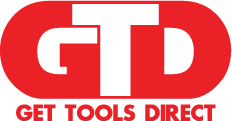 Initially skeptical of the impressive feature set and cheap pricing, I've since been incredibly surprised by Site24x7 as it's easier to use and far more advanced than Monitis ever was. Offering detailed reports with advanced segmenting, better dashboards and alerts system, and far more features at a lower cost. We now utilize them for several other tasks like tracking our AWS services and storing huge quantities of searchable logs for our web services/processes. Maybe most impressive, when we ran into some advanced technical issues, we had prompt back-and-forth support from the actual developers who maintain and develop the system.

Alex Watson
Chief Information Officer

We switched to Site24x7 after doing a demo. The system was easier to manage and at a lower cost than our previous system, Monitis. We also use ServiceDesk Plus from ManageEngine so it was nice to see that Site24x7 was from Zoho as well.

Steve Berkholz
General Manager of Information Systems

We were using Monits and we were forced to find another solution that could respond to all our needs. After testing a few solutions we decided to use Site24x7 because it gives us what we need and even more than Monitis was giving us. Reporting is great and notifications are very fast, also integrations with other solutions that we have are working fine. Great product, thank you very much.

Pedro Soares
Infrastructure Director
Site24x7 AppLogs is one of the best tools. It provides us with very detailed insights into whatever we want. The data from Site24x7 AppLogs gives me much more flexibility, and I have the ability to customize it so that I can present any information the way I need to. And then updates happen automatically. This has definitely saved us some time and money in auditing.
Ash Dey
IT Operations Manager
I needed this for website uptime and speed of transaction monitoring. Works perfectly and reliable. LOWER cost than uptrends which I switched from and uptrends support really was not helpful.Review collected by and hosted on G2.com.

Brian H
CEO - Events Services
The complete toolbox to monitoring our infra-structre from inside as well from outside network. The prices also are fine and fair.

I am impressed with 360 degree observability solution that site 24x7 offers to run your business without any hiccups

We have multiple sites and the ability to monitor in a single pane regardless of the location is great

Carlos C
Gerente Regional de TI
Simple, complete, one-stop solution for all of our monitoring needs. This means we can react faster when issues are flagged and work to mitigate them. Our customers also received transparent, independent reporting.

Travis B
Chief Operating Officer
Site24x7 helped us in monitoring internal websites and servers. To provide timely notification when the server went down or became unresponsive. It's very easy to setup and you can go about monitoring within minutes. The reports are readable and initiative.

Mohammed Younus S
Information Security Analysts
Site24x7 is a very robust monitoring tool. I have tried others (like Anturis), but Site24x7 can be customized and tailored to a much higher degree. The cost is also relatively low, considering all the value you get from the tool. We have had a few outages with our applications nutriadmin.com and mealplana.com in the past, and Site24x7 has immediately alerted us to the problem and allowed us to fix it promptly.

The Site24x7 solution is EXTREMELY rich in capabilities, we probably use 20% of its capabilities to manage servers, DB, webapps. We can add new servers to monitor in roughly 10 minutes of work, extremely fast and simple.
Pierre S
Managing Director
Site24x7 supports a widespread of devices and corresponding monitoring templates, and makes it super easy to add new devices and network interfaces. Site24x7 also provides more insight and valuable data than alternative monitoring tools. Thanks to their addon pricing scheme, it eliminates the need to buy expensive modules straightaway, saving on capital outlay.

Brandon C
Systems Administrator Information Technology and Services
We needed an cost effective solution for monitoring our servers and applications. Site24x7 proved to be a good choice that fit our needs. Very easy to deploy, manage and monitor a server, its services and applications. Monitoring alerts can be sent to a phone, text, email or browser.

Josh J
Enterprise Architect
Every one of our sites is monitored by this product. Rarely a false positive. Very simple to setup and get going. Allows for multi-domain monitoring as well.

Very good software for monitoring things like server performance or any website performance.Good to operate from both mobile and desktop and customer support of this organisation is very good.

Sahil V
Associate Business Analyst

Site24x7 AppLogs is so critical for us, and we have so many different things that we need to draw that data into a single pane of glass for. Support from Site24x7 has been impeccable. I know when I submit something, I'll receive a response. In one instance, I suggested a capability that would help us, spoke with the Site24x7 support team, they agreed, and it became a mainstream feature for all Site24x7 users two weeks later.

Jamie MacFarland
Director of System Administration/Security
Site24x7's rich feature set has always surprised us, especially the custom dashboard and reports that we get using Site24x7 has helped us in identifying critical performance issues and address them before our teams are notified. Their friendly assistance during sessions and openness to feature requests makes us feel Site24x7 has been the best choice for all our monitoring requirements.

Chandresh Dedhia
Head – Information Technology

I was always very happy with the service at Site24x7.com. Notifications were easy to set up, and the reports were delivered quickly after any outages with clear explanations given. I highly recommend this tool for Website availability monitoring.
Justin Roberts
Systems/Data Analyst
Site24x7 gives us deep visibility into critical performance parameters of our resources and proactive insight into areas that could become an issue before they arise. The all-in-one dashboard gives us a single pane of glass visibility without the need of shifting to multiple monitoring devices to get complete insights. Modular functionality, affordability, and ease-of-use are key factors behind our reasoning to go with Site24x7
Matt Groves
Managing Director, Cloud Backup Solutions
Site24x7 gives us deep visibility into critical performance parameters of our resources and helps us stay on top of issues. The all-in-one dashboard gives us one console visibility without the need of shifting to multiple monitoring devices to get complete insights. Ease of use and affordable pricing are factors that impressed me about Site24x7

Site24x7 has been a valuable asset for rSmart Operations. It provides a wide-range of easily configured resource monitoring that works regardless of physical or virtual location. It also allows us to focus on expanding our CloudOps and SaaS footprint in a just-in-time approach with a monitoring tool that scales as rapidly as we do. It's affordable, reliable, and the Site24x7 team is responsive and knowledgeable

We started using Site24x7 because we needed to monitor our marketing website from multiple locations. Within weeks, we saw the potential and started using some of the additional features and added some of our other services. Within months, Site24x7 became our primary monitoring solution for both our cloud-based systems as well as our internal infrastructure. We also use Site24x7 to keep the public informed of the status of our services. Site24x7 gives us the visibility into all the critical performance parameters of our resources and helps us stay on top of issues. The ease of use, feature set, affordable pricing, and excellent support are all factors that impressed us with Site24x7.

Russell Anema
Cloud Infrastructure Engineer
We use Site24x7 to monitor our servers and I have to say, it gives us great insight into what the users see as the performance of the system instead of what the server thinks the performance is – users are not concerned by CPU, memory or I/O they are interested in response times and availability. We also use Site24x7 to alert us to slow servers as well as outages of the server – in most cases we are aware of server issues before the client is aware of it – which is invaluable to building a strong client relationship. I have not seen anything else that gives us the breadth of monitoring points that we need, keep up the good work.
I wanted a new feature in Site24x7 APM Insight and guess what? Its done. I was not used to working with companies that actually deliver what they say they would, but Site24x7 is different! A big thanks for putting customers first
Kieren Dowding
CTO, Your Phones Covered

Site24x7 gives us visibility into end user UI experience from global locations which is critical for our business. The instant alerting capabilities keep us on top of issues and helps us minimize end user impact. Thanks for the great service
Site24x7 has proved a perfect partner for us, after trying the free 30 day version, there was no turning back and we went pro. Love the insight that is provided telling us exactly how our users interact with our website.
John Tognela
CEO, Top Tanks Australia
I can unconditionally recommend Site24x7 as a robust, accurate, easy to use site monitoring system backed up by excellent support on the rare times that I have had a question that I needed answers on.
David Haysom
eCommerce Manager
Site24x7 is outstanding in the way it provides a swiss-army knife of various network monitoring tools at an affordable price.
Sridhar Pandurangiah
Director of Engineering, Sastra Technologies Pvt. Ltd.

Penso Tecnologia is a service provider out of Brazil focussed at helping businesses with cloud infrastructure, backup and in addition to other things, hosted Exchange. We use Site24x7 for monitoring resources from outside our data centers. It complements our internal monitoring tools. We love it because Site24x7 is easy to use and effective.
Erik de Lopes Morais
Director of Operations
Site24x7 is an excellent website monitoring service. We have been a happy customer for 3 years and the service has responded quickly to downtimes and alerted us instantly allowing us to take corrective steps. My favorite feature is iPhone client, which is very slick.
Jonathan Crowe
KeepItSafe
We use Site24x7.com exclusively for monitoring called.com and are extremely happy by the service they offer. I am on the go most of the time and the text alerts keep me informed about the status of my website 24 hours a day!
I used to use another provider to monitor my client's systems - they were always slow to react and more often that not, we had noticed there was an issue before the monitoring company had! Not any more, with Site24X7, we have been actively notified very quickly of issues and when the systems have recovered. Couple this with the excellent iPhone/mobile interface and monthly reporting - it's a great solution. I highly recommend it.
Mark
Technology-partner.net
We've been using Site24x7 to monitor our website and DNS from a 'users eye view'. The service lets us know very quickly if there are any problems. It also helps us ensure our change control processes for both DNS and website alterations are being adhered to. We're really pleased with the way the service works and with the support we get from the team.
Tim Kipps
www.armstrongadams.com
What a super site! I've been looking for something like this for years. Thanks to Site24x7, I've now changed host after Site24x7 emailed the downtime stats. Within days my sales have gone up by 30%. If you own a website you need Site24x7.
Mr Walker
www.watch-football.net
My current web vendor is unresponsive and provides almost no reporting. This application has allowed me to view my site downtimes. Now that I have empirical knowledge of downtime and poor response time, I have the means to discuss service level agreements. This service is the absolute best.
Andrea Canfield
American Van Equipment
We use Site24x7.com for monitoring Burnham-On-Sea.com and are very impressed with the service on offer. I've compared it to other services and site24x7.com is incredibly accurate and detailed!
I've been using your service now for about a year and it is the next best thing to being there. In the last two months alone, your service has notified me of our contract server being down and provided me the verification to file a documented claim with our server providers. In the past they would just pass off my complaints that the server was offline, now they simply fix the problem because they know I have proof. Thanks... and it sure has saved having to refund my customer for server downtime. We guarantee 99% uptime when we sell an account and that one percent is just about how long it takes to get the server back up
Robert Weaver
brittanysoft.com
Within one week of using Site24x7.com, I have learnt of two outages of my site.
Rajesh Kumar
www.yaxis.in
One of our favourite tools. Great reporting and very simple to use. We know tools and this is a really good one! Great job guys!
Ian Brown
www.blackapple.com
Finally a service which helps us make sure we deliver quality to our customers.
We've been using your service for quite a long time. Till we acquired the Aurox linux distr - we had no problems. However after getting this trademark, we encountered several attacks, in recognition of which this service helped us a lot. A really great job!
Wojciech Zielinski
COBA Solutions Sp. z o.o.
I often know before my competitors do when their applications go offline. You can't beat information like this! Thank you for providing this valuable service.
I found this service a while ago. I tested it for a while and I must say its great. Very easy setup, very good options. Right now I monitor over 20 Websites with Site24x7. It's simply great.
Peer Wandiger
www.wandooweb.de
Site24x7 is great! It's easy to use and I use it as a supplement to our existing monitoring systems which are often changing. The email alerts are really well done!
Peter Bengtsson
www.peterbe.com
This has been an invaluable tool to help monitor our critical web applications. Thanks 24x7!!!!
Eric Wassell
OnTargetJobs
Quite an effective tool and site for various critical independent testing processes. Won our attention hands down.
Helped me figure that my old hosting provider's uptime was very low and also helped me pick a new on
So far, I've been using the site for a week and have been very impressed especially for the price, FREE!
Site24x7.com is a web site monitoring service from Zoho that provides a more complete feature set than other free and low cost services I've looked at.
Whether you have a hugely popular blog or getting just a few visitors per day, you still want to make sure that your site is up and running all the time. And that no hackers have sprayed graffiti on your blog with the intention of defacing your website. In either of these emergency situations, you want to be notified immediately over email or an SMS on your mobile phone and Site24x7 will help you with just that and more for free. It is from the same company, AdventNet, that develops the powerful Zoho Web Office Suite.
Site24x7 provides us with the perfect blend of features for monitoring our websites' uptime. Thanks for the great service!
Orien Wu
ofallthedays.com
Excellent service that works exactly as advertised, well done!
Site24x7 is really easy to use and provides great looking reports that my customers can easily understand too. I've recommended it to dozens of friends in IT.
It's just great. The e-mail and SMS alert are amazingly fast!
Great Service, I thought my last host was doing a good job until I used Site24x7. I quickly found out that my site went down a few times a week. Thanks guys!
Keith Donegan
www.thetipsjar.com
Easy to configure, easy to manage... The perfect solution for all webmasters worldwide
I've always been skeptical about how often my website was up. My web host tells me that it is up 99.9% of the time, but I'm not there all the time to make sure. Luckily for me, Site24x7 is. Thank you very much.
Ben Feldman
International Database of Published Books