Monitor AWS Storage Gateway metrics
Calculate throughput
Track the total number of bytes that the gateway uploaded and downloaded from the AWS cloud during the reporting period to gain insight into the throughput of your AWS storage gateway.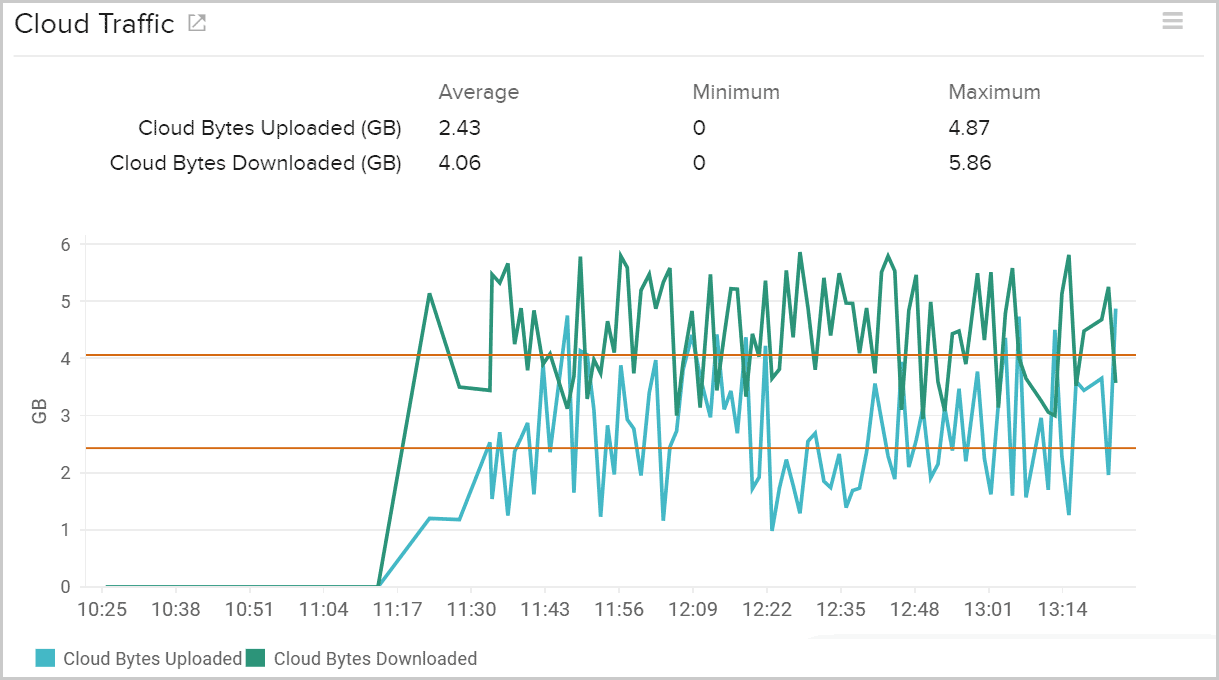 Identify latency patterns
The latency data of a storage gateway is based on all the volumes for the gateway. The Cloud Download Latency metric provides you with information on the latency while downloading bytes from the cloud, ensuring you get an accurate account of the time it took for the AWS cloud to download data to your on-premises environment.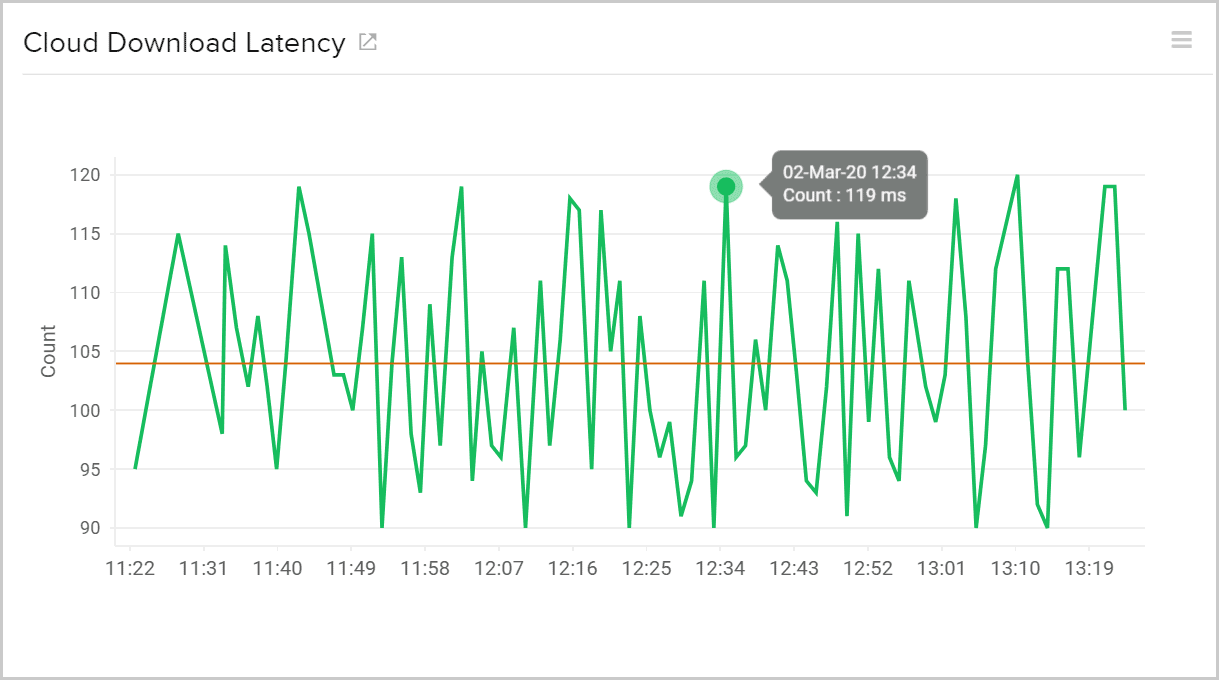 Avert cache memory spillover
Monitoring the AWS cache storage is imperative to understand when to add cache storage to the gateway. Receive information on the total number of bytes being used in the gateway's cache storage, and the memory available for utilization. Create alarms to get notified when the cache memory breaches the threshold, and take necessary actions.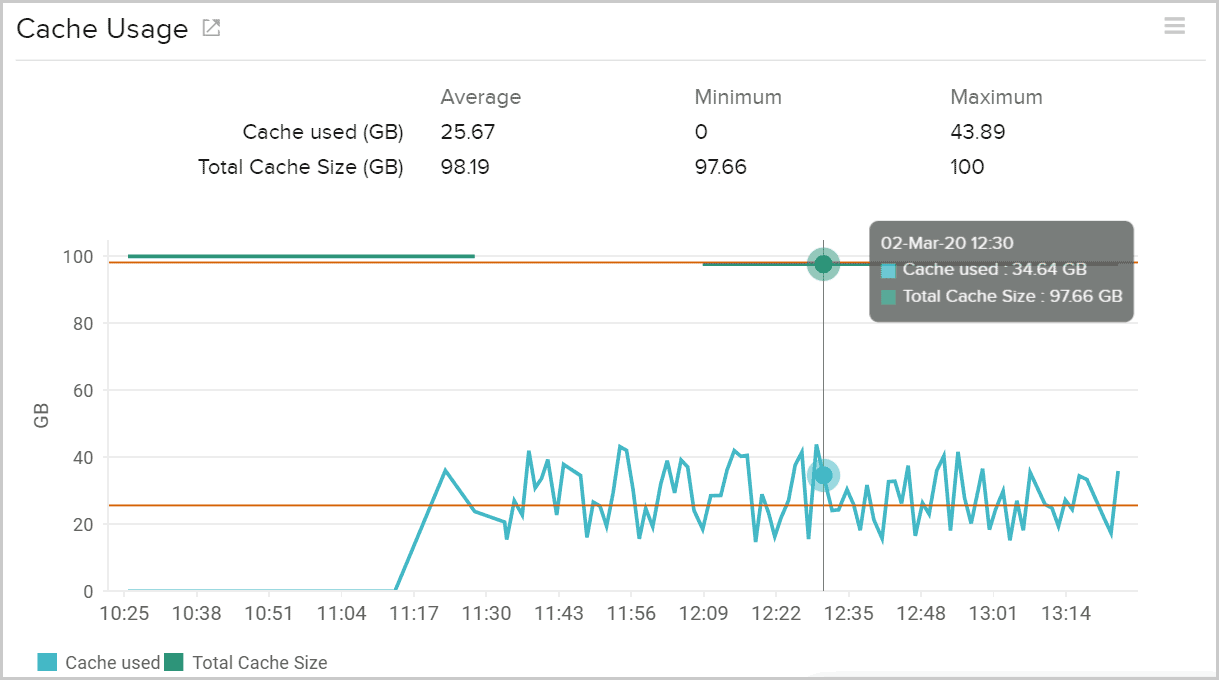 Gain operational insights
Site24x7 helps you track the total number of bytes that have been read or written from your IT environment, since a storage gateway compresses and only uploads data that has changed. Set thresholds on the read/write bytes and measure the input/output operations per second (IOPS), all from a single dashboard. With this information, you can obtain operational insights and seamlessly backup your on-premises data to the storage gateway.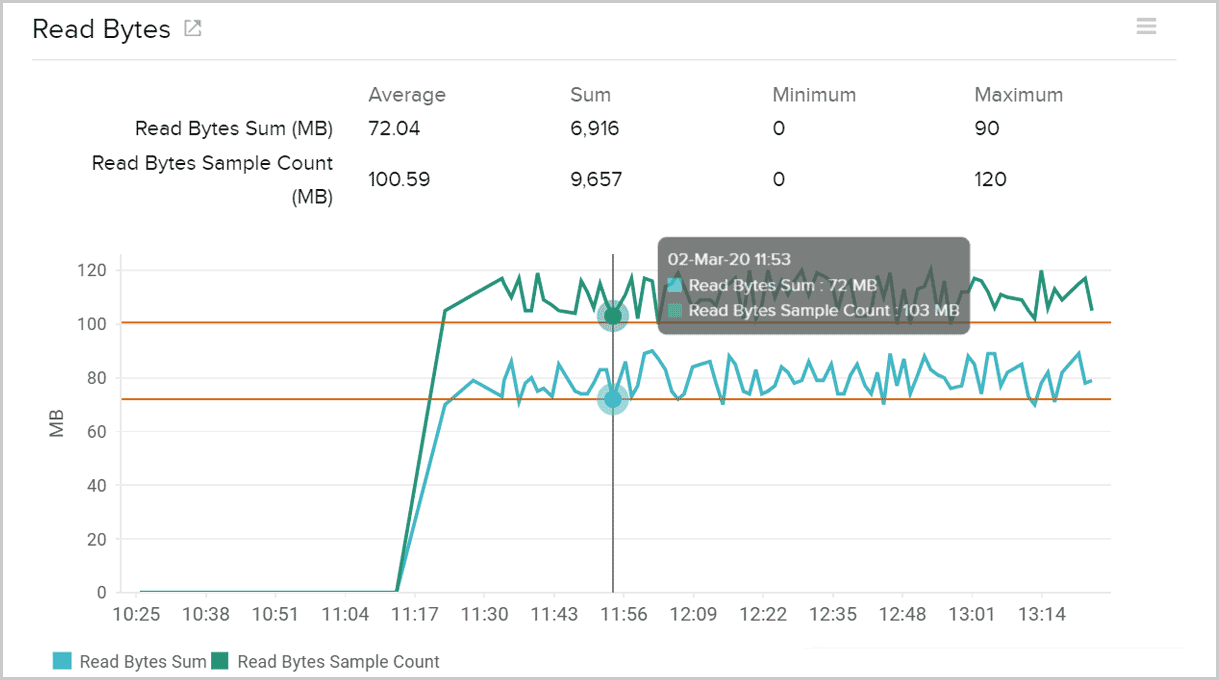 Ensure a low dirty cache data
Set thresholds to get alerted when the Cache Percent Dirty metric breaches the set value, and take necessary actions to ensure a low amount of dirty cache data. By monitoring metrics like Cache Hit Percent, Cache Percent Dirty, and Cache Free, you can efficiently measure the cache performance of your AWS storage gateway.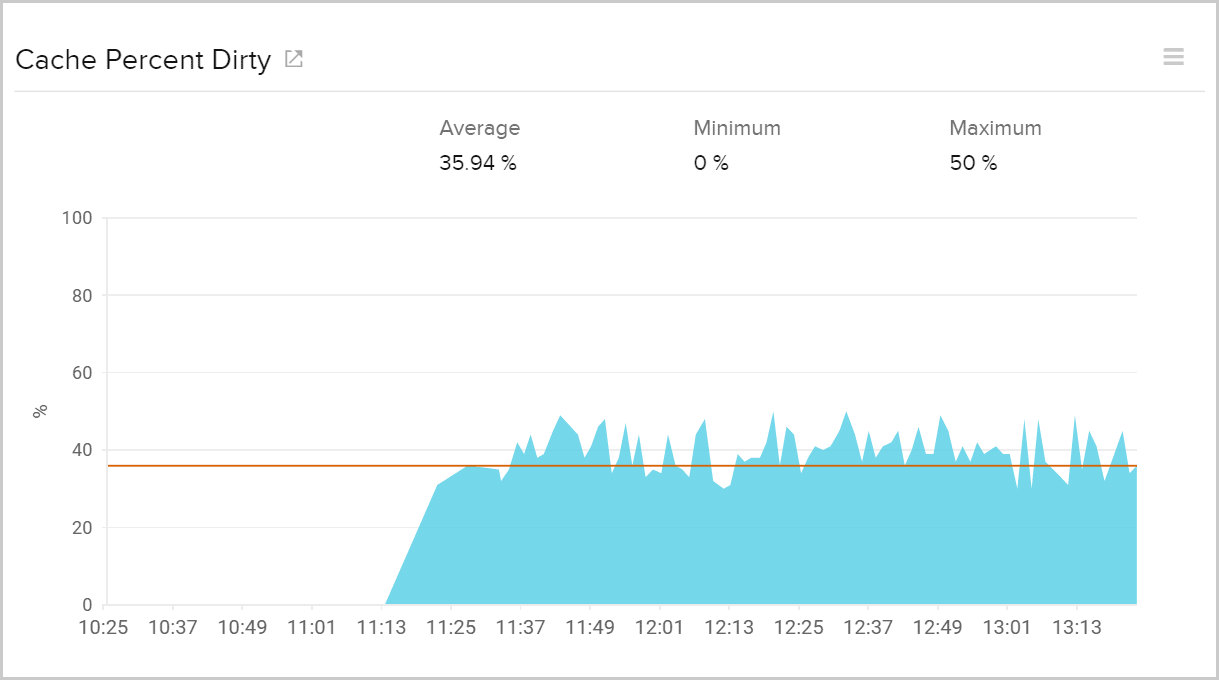 Trigger actions based on health notifications
Receive the health status and the availability status of your storage gateway based on a trigger you set to notify you when an event occurs. Obtain a count of the number of availability-related health notifications generated by the gateway, and gain a better visibility into the health of your AWS Storage Gateway.