Obtain unparalleled visibility into performance challenges and reduce your mean time to repair (MTTR)
Proactive alerting of rogue resources
Real-time detection of deviation or unusual spikes in performance metrics helps you maintain the health of your services and stay ahead of downtime.
Simplify root cause analysis (RCA)
Identify dependencies between individual variations in performance metrics and various monitor types making it simpler to identify the origin of the issue that led to the chain of downtime occurrences.
Auto-aligning monitor behavior from dynamic environments
Overcome the limits of static thresholds to reduce false alerts in your dynamic environment. Automatic learning helps the system build a reliable baseline for performance without manual intervention.
Anomaly detection across all facets of monitoring
Discover regional response time degradation in your website
A response time spike can be limited to a single, specific region due to issues with the ISP or the CDN. Narrow down the scope of the issue with region specific details and quickly avert potential disasters.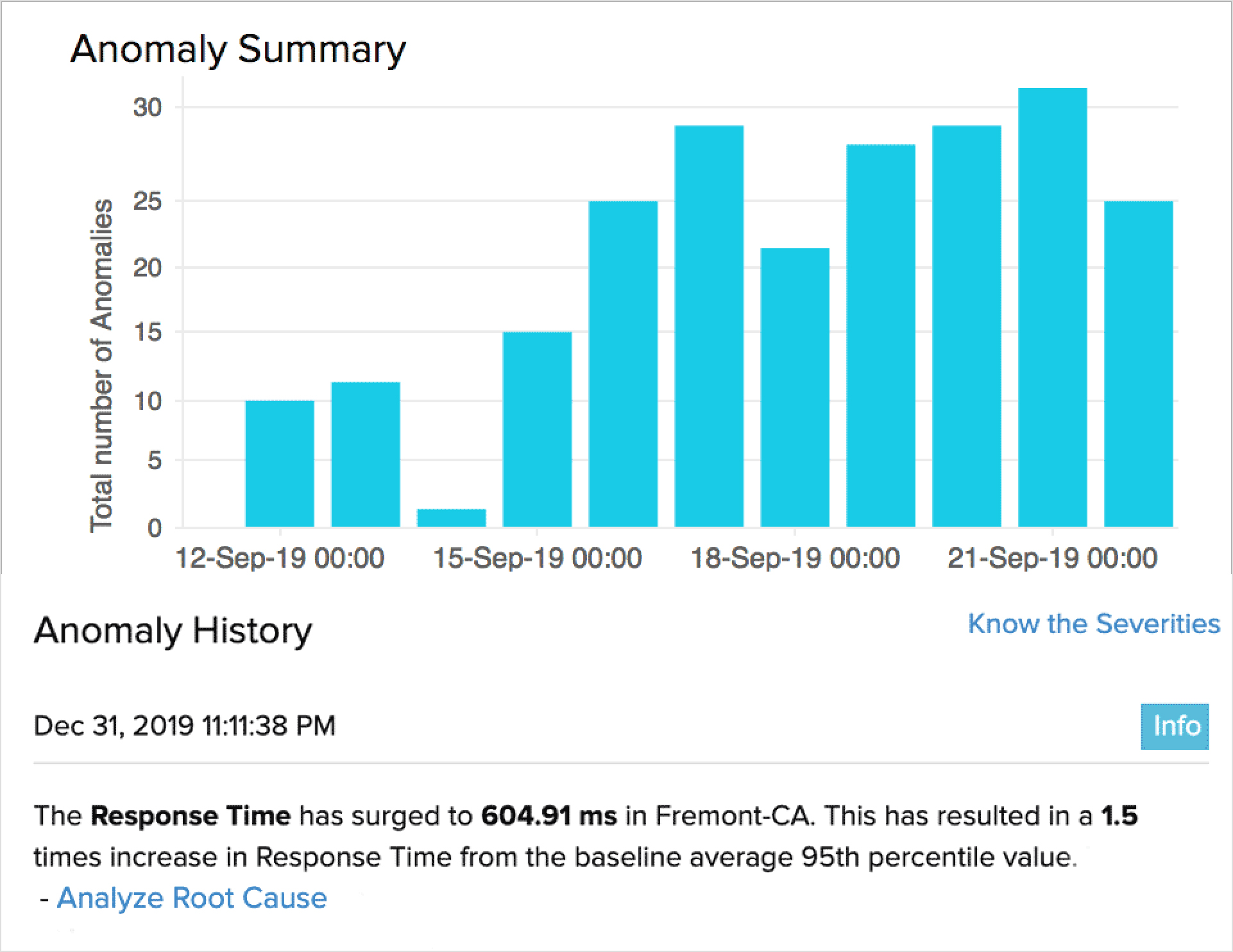 Detect denial-of-service (DoS) attacks
Abberrations in an application'srequest throughput and data throughput parameters indicate a possible DoS attack on your website. Identify threats the moment they start, and avoid damage to your website and brand image.
Identify slowed down website connections and applications
Identify increase in connection time values to pinpoint delays in connections to the web server. Connection time of a website is a crucial parameter to keep an eye on. A slow request will affect all the requests following it in the queue, resulting in connection time out errors. This can also affect the overall performance of the application.
Site24x7 helps us to spot abnormalities quickly. We see how some equipment has been behaving and how they might change. Site24x7 has helped us see how issues evolve. It predicts and lets us know what resources will be required the following week. It is a pretty powerful and useful tool and has decreased our manual efforts greatly.
Forecasting for critical metrics
Identify memory spikes, and forecast disk usage
Distinguish between memory spikes that occur due to a lack of storage and a large volume of connections to the server. Single out events that actually affect your business operations based on season or trend. You can also view the forecast of disk usage in your servers and VMware resources for the upcoming week for better capacity planning.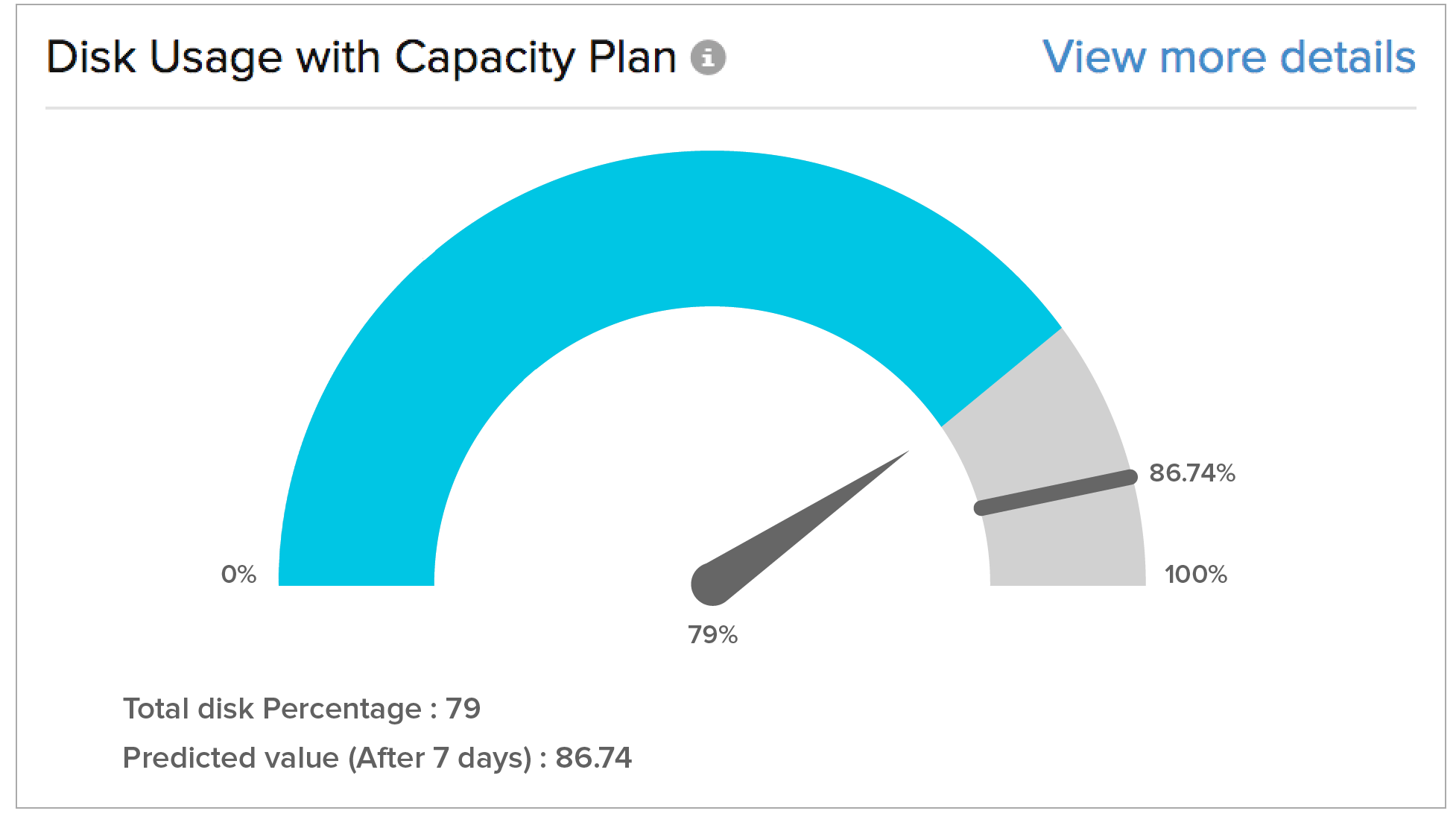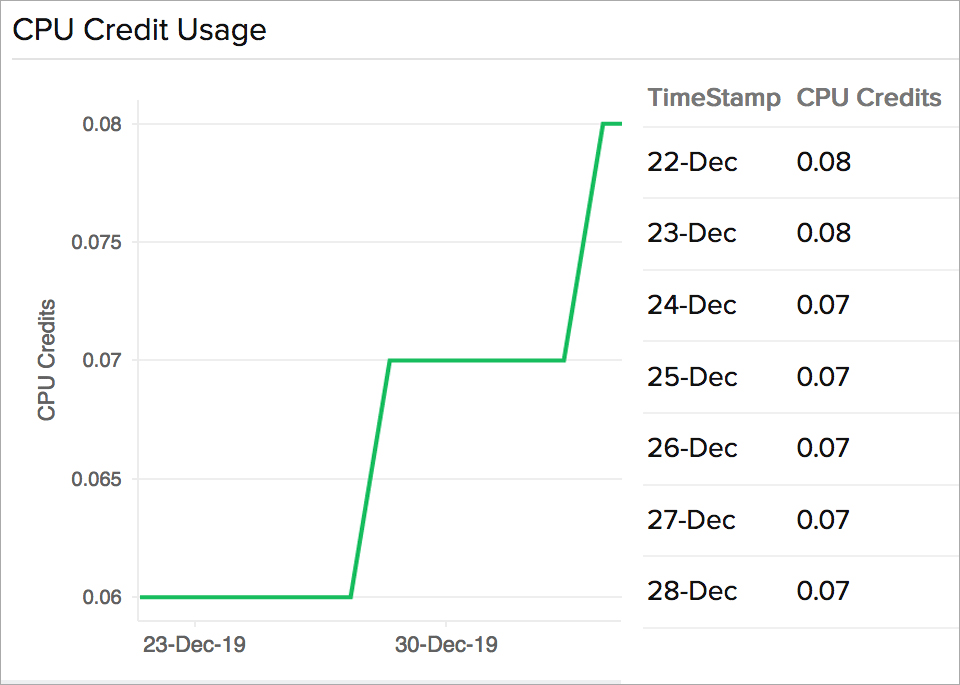 Predict AWS performance metrics usage
Using series forecasting models like exponential smoothing Site24x7's AI engine can predict the usage of metrics for various services such as EC2, RDS, EBS and ELB. See the full list here.
Augment troubleshooting with AIOps
Reduce overall outage
Mainitain service level agreements by proactively identifying potential threats and distinguishing between normal and abnormal trends.
Foolproof RCA
Understand anomalies by tracing back to the dependent resources that caused them.
Filter by severity
Respond to alerts based on the severity of the anomaly raised.
Unified alarms dashboard
Manage alerts, filter out confirmed anomalies from a single alarms view.