Track the current status of your resources
Improve customer satisfaction by providing faster access to your website. Track your website performance globally on the move. Use the iOS app to quickly check on the current status of your websites, servers, and applications anywhere and anytime.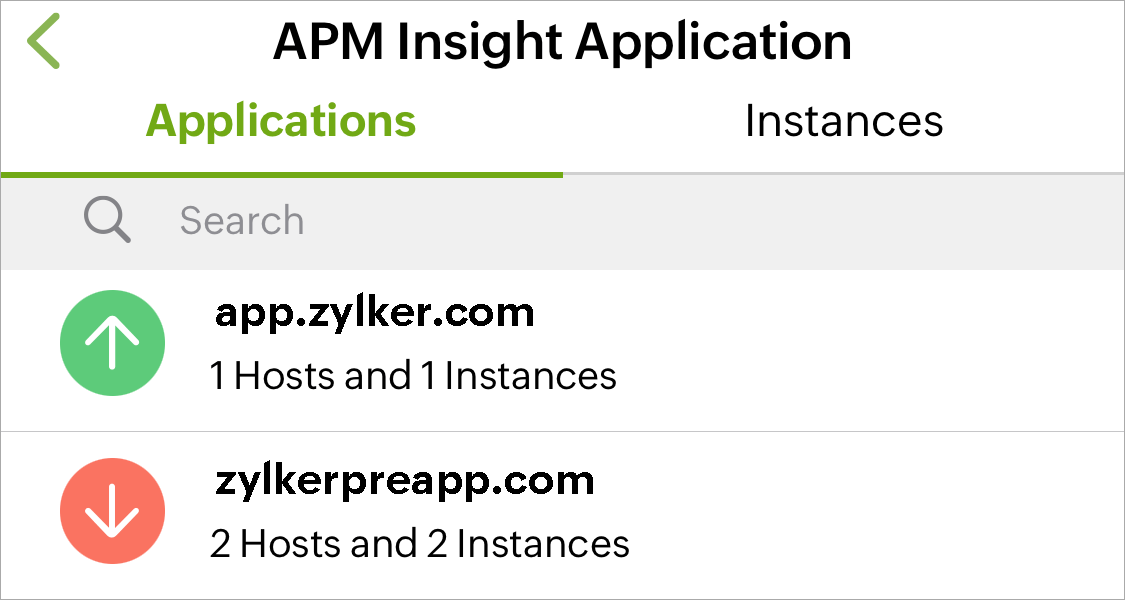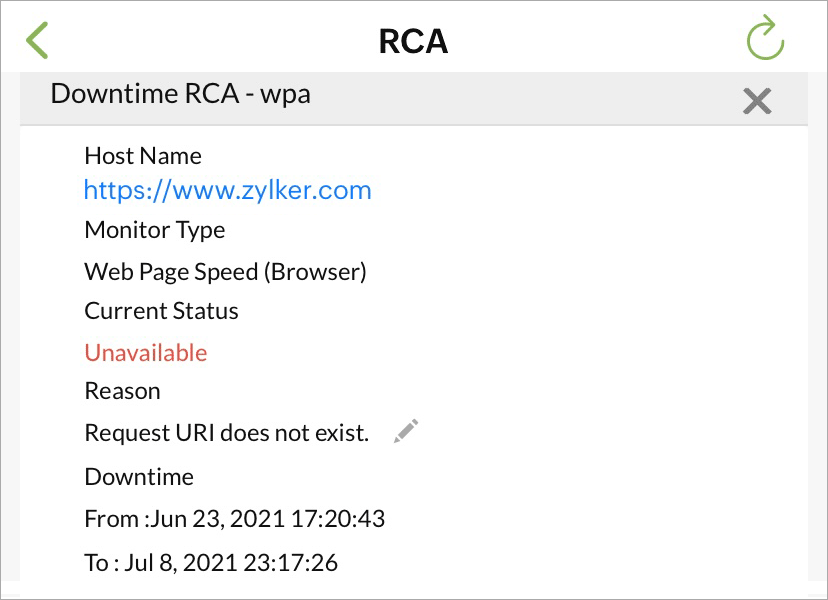 Analyze downtime using Root Cause Analysis
Site24x7 Root Cause Analysis gives you a conclusion on what caused the downtime based on DNS analysis, traceroute, ping analysis, and webpage screenshots at the time of the error.
Make informed decisions even while on the move
Identify possible trends with detailed performance reports for your servers, VMware, Nutanix, Docker, and Kubernetes resources. Decide on scaling it up or taking other capacity planning measures, right using the analysis on your handset.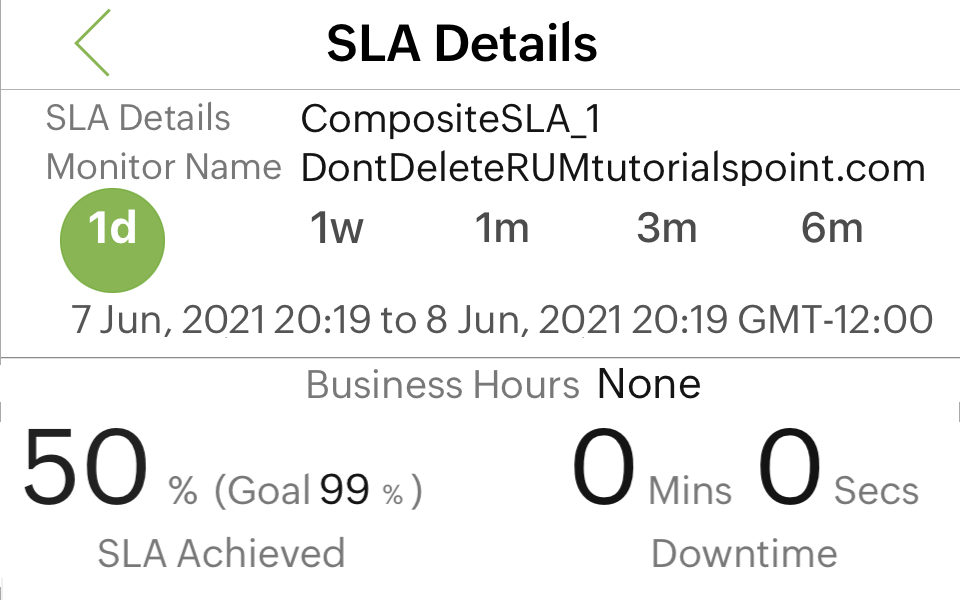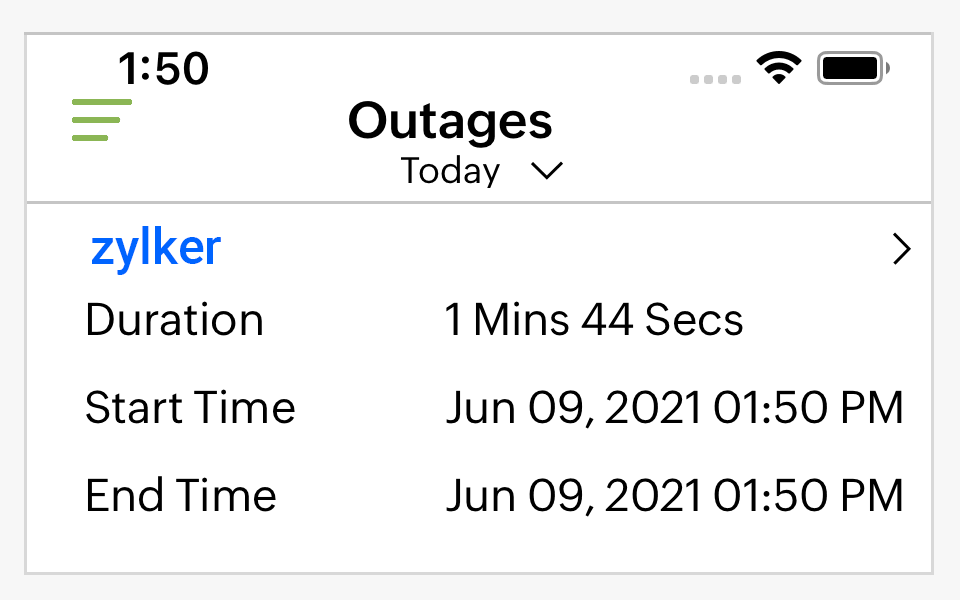 View detailed outage history of monitors
Keep a record of the downtimes of website, server, and application monitors. Be prepared before the next meeting or negotiation with your ISP.
Get instant alerts via push notifications
Receive instant alerts on your iPhone phone via push notification. Track your website, server, and application performance, and receive a push notification for any performance or downtime issue. You can also set different alert tones based on the status notification in your mobile apps.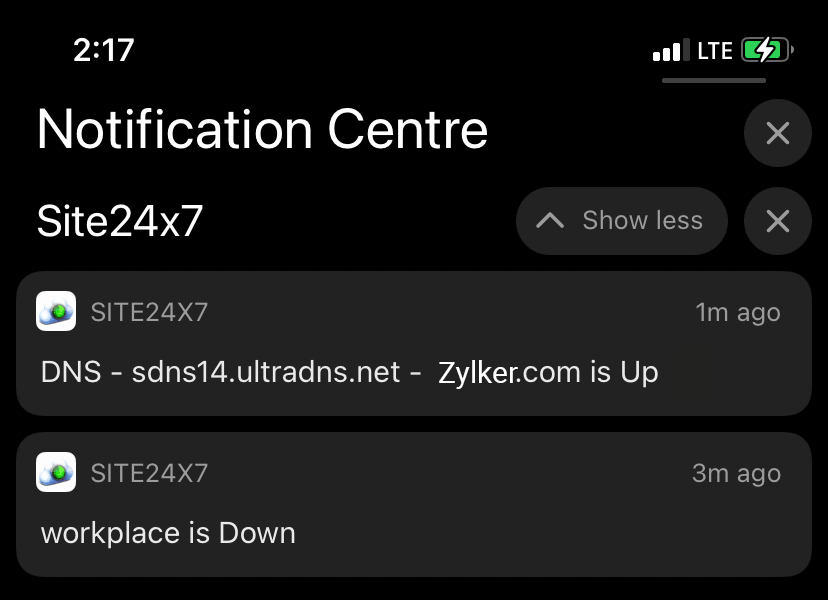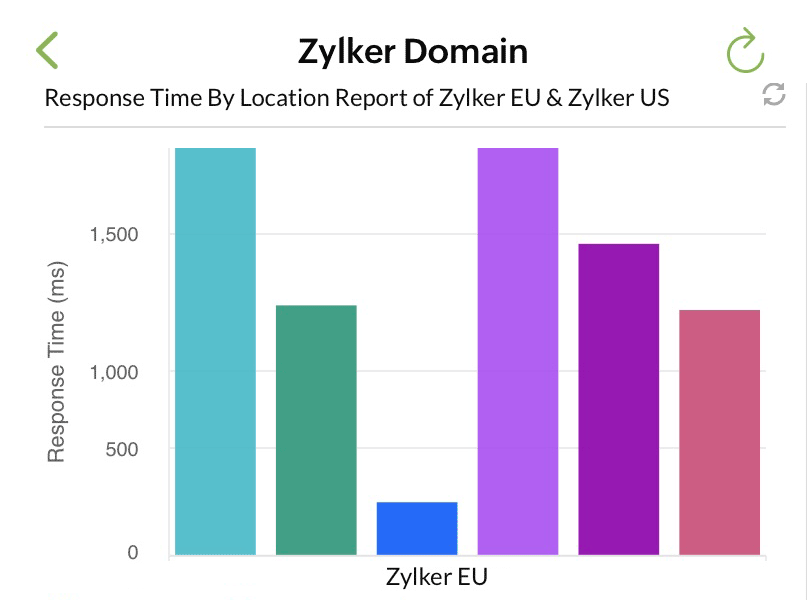 Visualize critical metrics on a custom dashboard
Bring together various key metrics from every tier of your infrastructure in one place using our custom dashboard.
Detect anomalies across all facets of monitoring and obtain deeper visibility into performance challenges.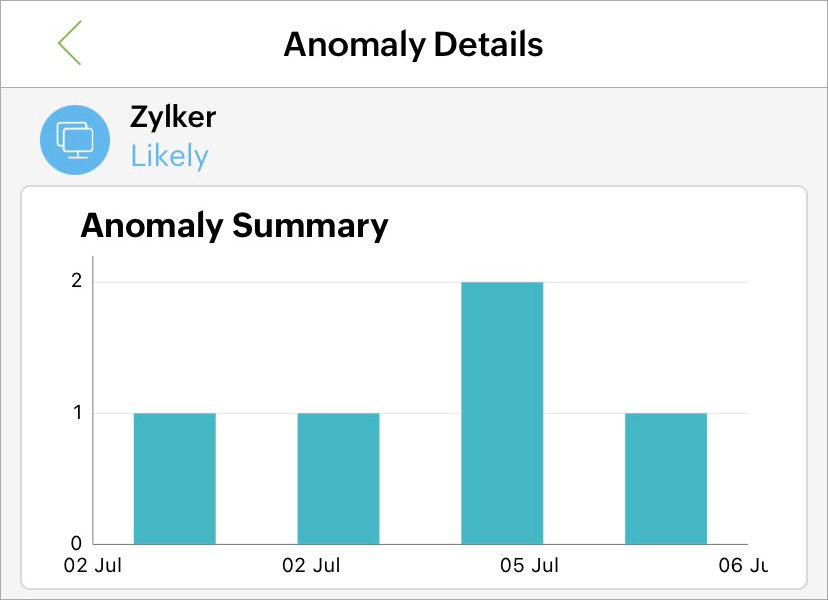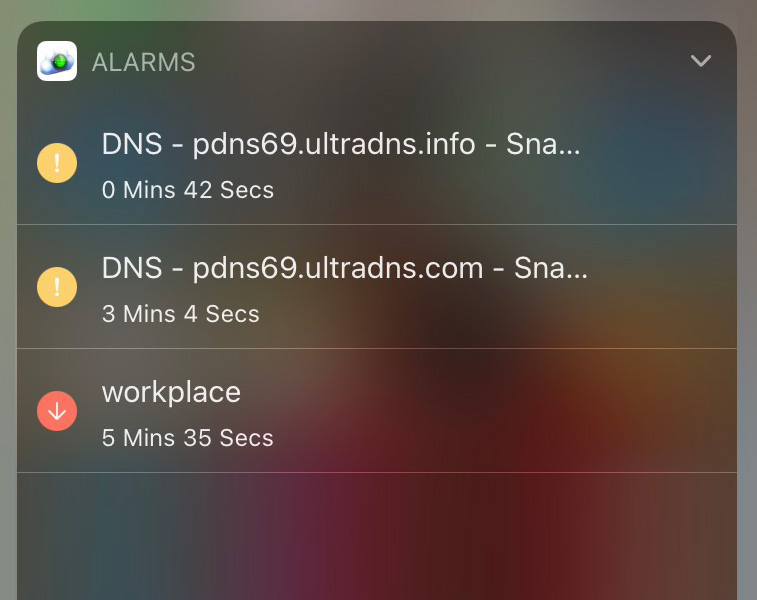 Obtain key insights right on your search screen
Get a quick look at recent alarms and overall monitor status simply using a quick search on your handset without opening the Site24x7 app.