Track current status of websites
Improve the customer satisfaction by providing faster access to your website. Track website performance globally on the move. iPhone app lets you have a quick check on the current status of your websites anywhere, anytime.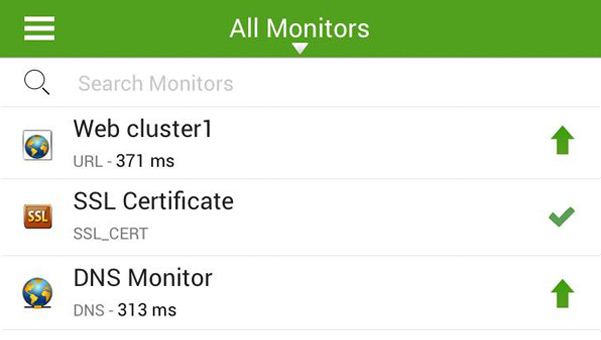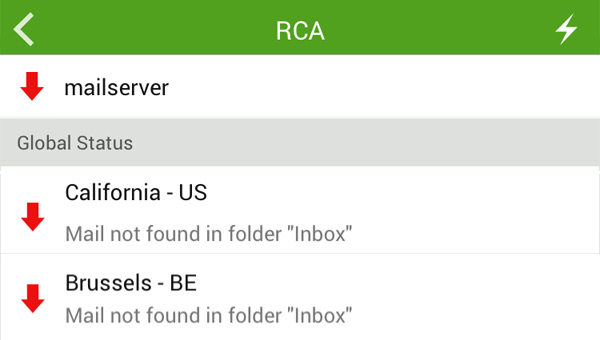 Analyze downtime using Root Cause Analysis
Site24x7 Root Cause Analysis gives you a conclusion of what caused the downtime based on DNS analysis, Traceroute, ping analysis and webpage screenshots at the time of error. Now get down to fix the problem right away.
Take informed decisions even while on the move
Identify possible trends with detailed performance reports of your websites and servers. Decide on scaling it up or taking other capacity planning measures.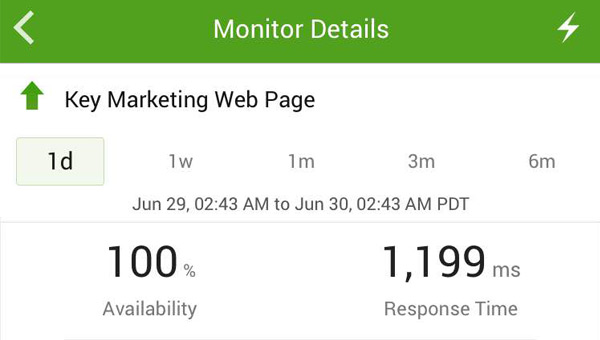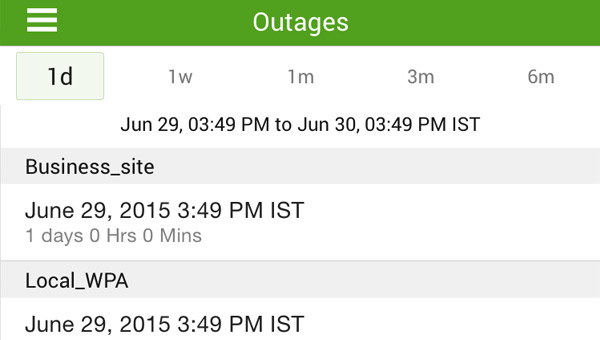 View detailed outage history of monitors
Keep record of your downtime instances. Be prepared before the next meeting or negotiation with your ISP.
Get instant alerts via push notification
Receive instant alerts on your iPhone phone via push notification. All you have to do is register for push notification and receive instant alerts for any performance or downtime issue.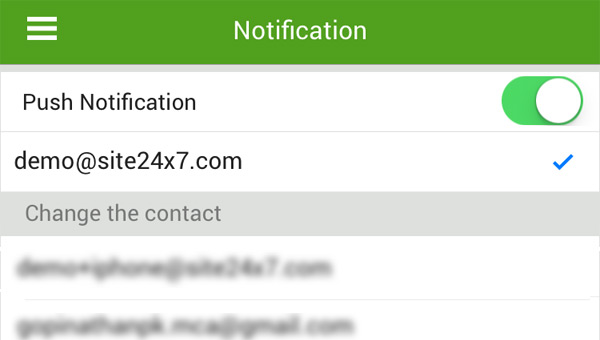 Other Features
Mark an identified downtime as maintenance
Delete an incorrect downtime
View response time by location
Check website availability from the app