Understand the performance of your PHP application from different angles.
With the help of various performance metrics, get a detailed view on the performance of your application and how you can improve customer experience. Some of the metrics that are displayed in the dashboard are:
Apdex score.
Response time.
Throughput.
Traces.
Database queries.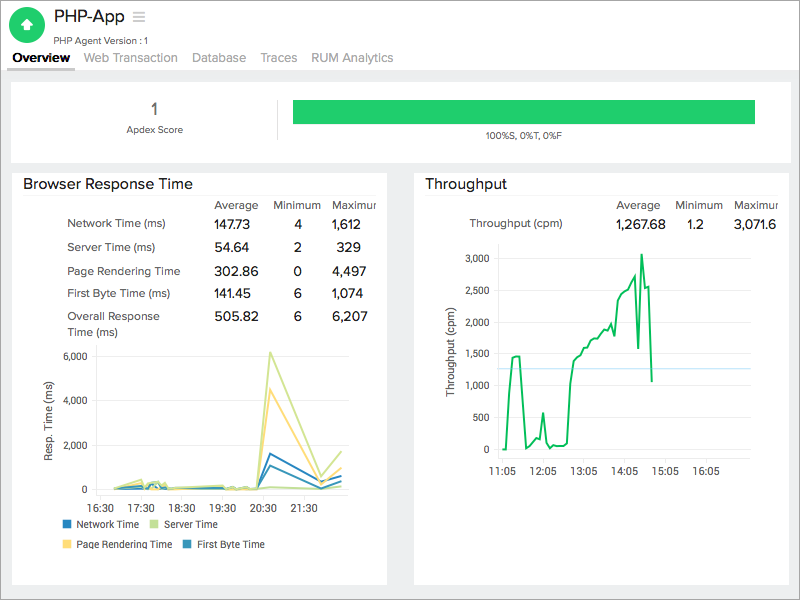 Track and resolve PHP errors fast.
Using real user monitoring and apdex scores, identify bottlenecks in your PHP application performance. Drill down to individual line of code and resolve the issue at its base.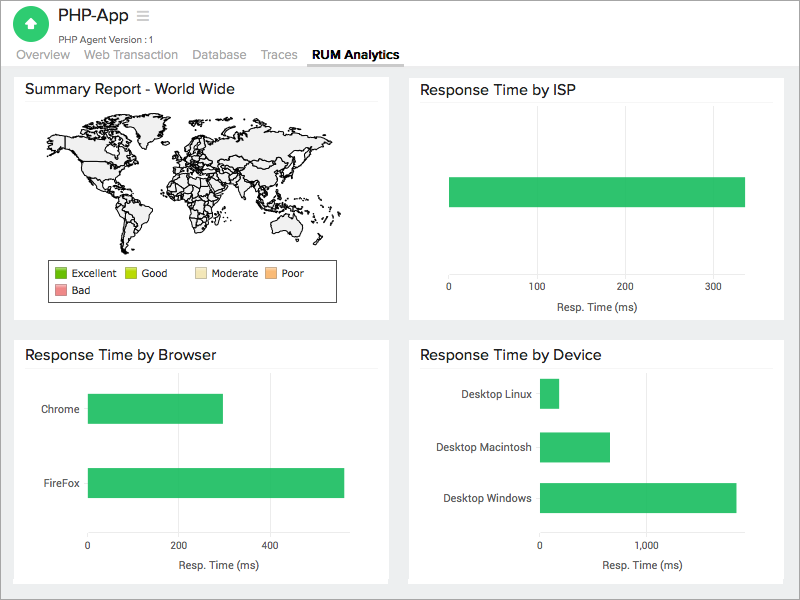 Isolate slow invocations in your PHP code.
Using traces, identify methods with performance issues and get their execution details in a tree structure. The trace will chart the sequence of invocations of the URL. You can also identify the SQL queries executed during the transaction and thereby identify the worst performing database queries.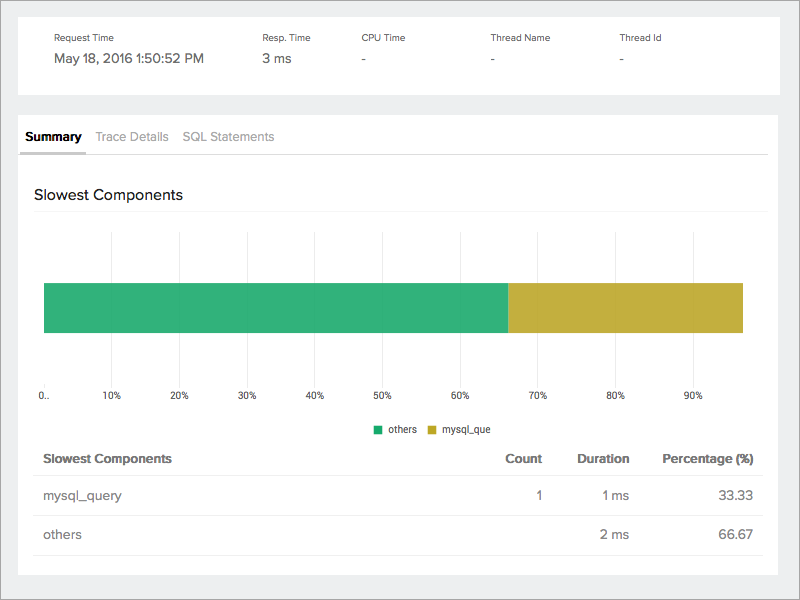 Application Performance Monitoring - SaaS