Migrating Site24x7 Status Pages to StatusIQ
You can migrate all your Status Pages in Site24x7 to StatusIQ.
Follow the steps below to initiate status page migration:
1. Log in to the Site24x7 web client, and navigate to Home > Status Pages. You will be shown a message band prompting you to try StatusIQ. Click the Try Now link.
2. After clicking the link, you will be redirected to the StatusIQ client. Here, you will be prompted with a message to migrate your current Site24x7 Status Page to StatusIQ.
3. Click the Migrate Now link to initiate the migration process.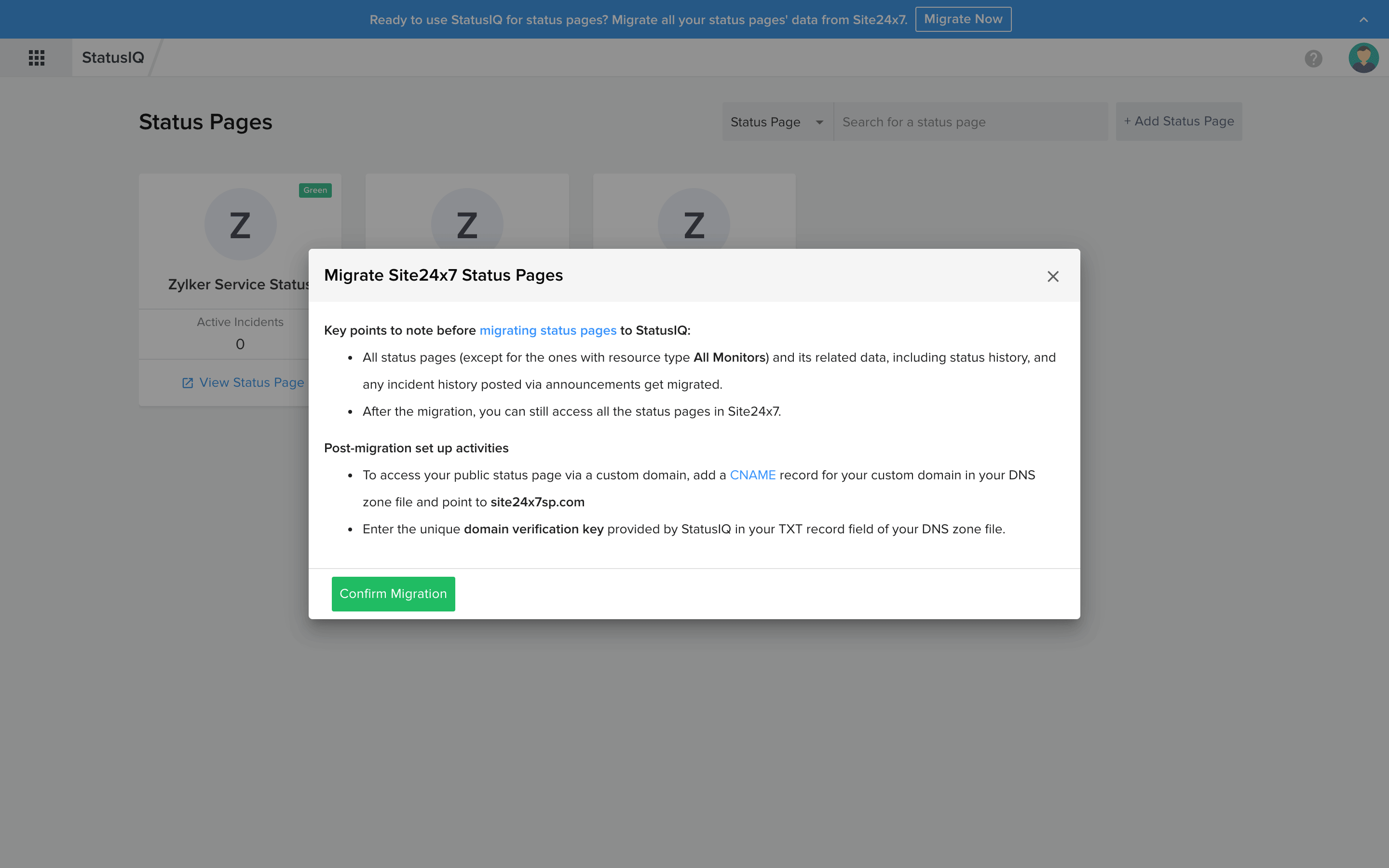 After a successful migration, all your status pages will get migrated, except for the ones with a resource type selected as All Monitors.
After migration, changes made to Status Pages in Site24x7 won't be auto-synced with StatusIQ app.
The top band with a migration link will be shown in StatusIQ only if you have not migrated your Site24x7 status pages to StatusIQ.
If you have migrated the pages, this top band will not be shown. Upon completion of migration, you will receive an email confirmation about the status of the task.