Import Subscribers via CSV
Add multiple subscribers to your mailing list by importing subscriber email IDs in the CSV format. Subscribers to the status page will receive real-time notifications about incidents and maintenance from StatusIQ.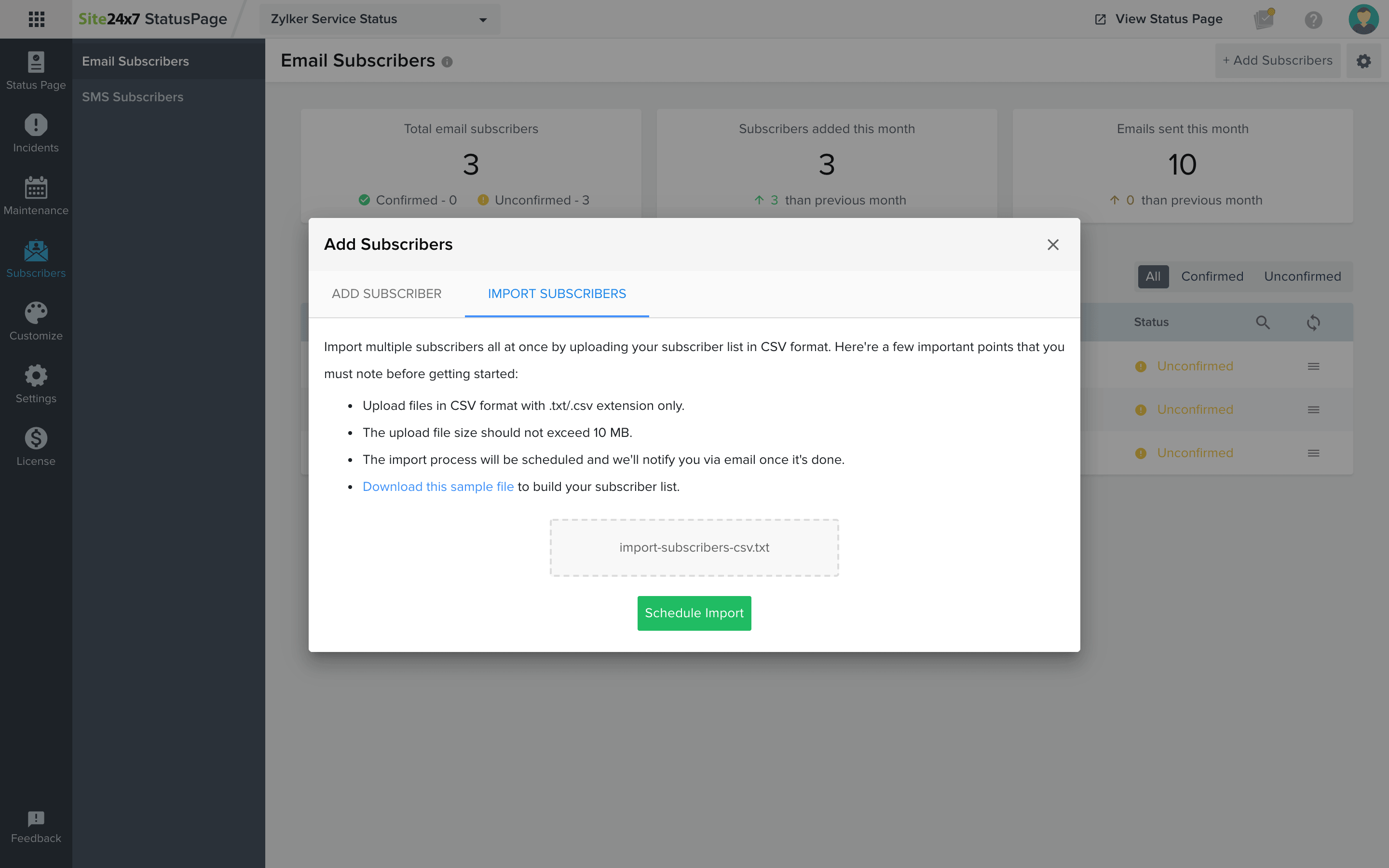 Note: Before scheduling the import of your CSV file, you must construct the CSV file in
this format
. The file size should not exceed 10MB. The CSV file import process takes some time to complete.
Once the CSV has been updated, you'll see the following screen: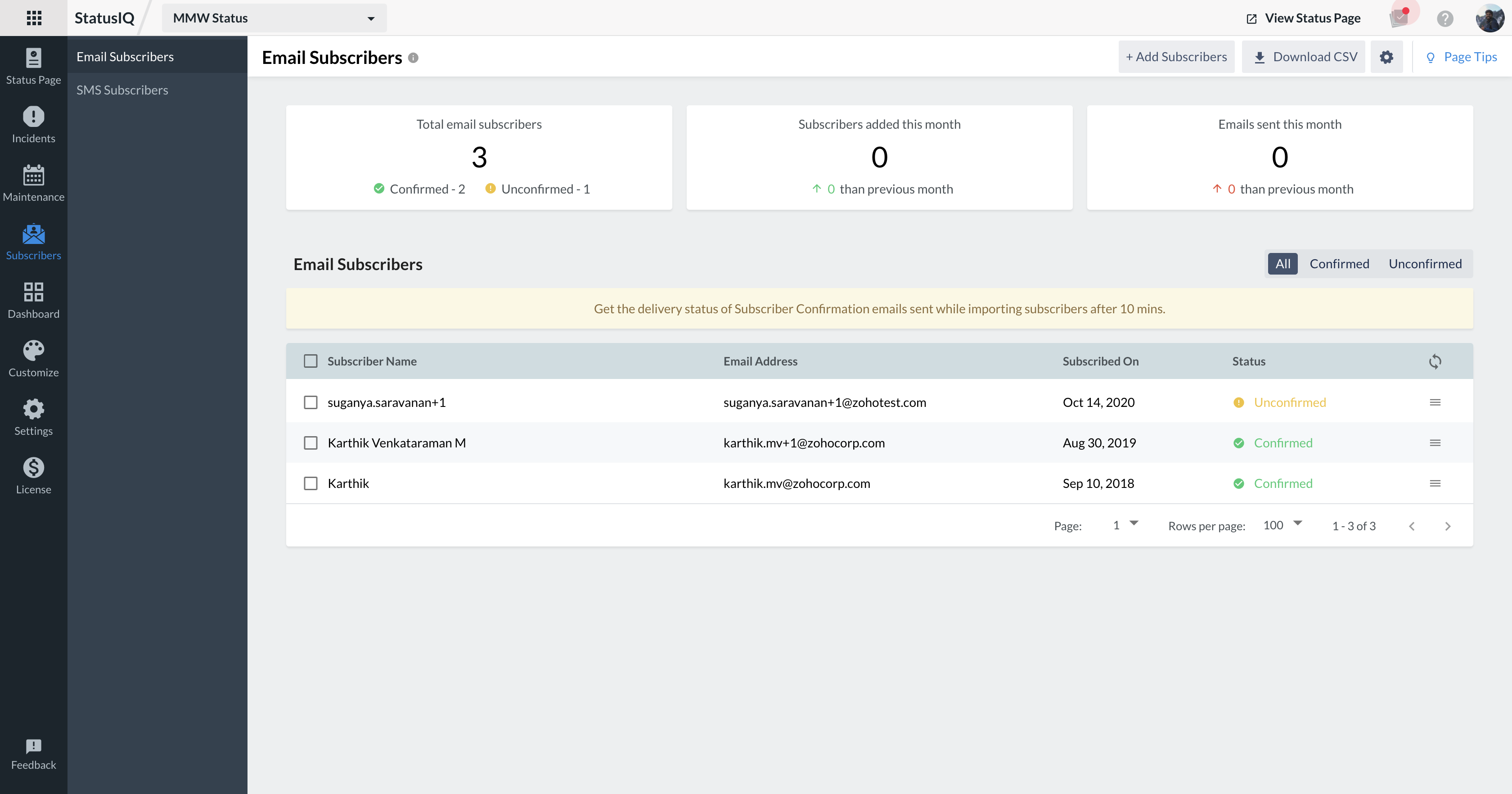 An email invite will be sent to every recipient on the subscribers list. When the invite is accepted, the recipient will receive incident and maintenance updates from StatusIQ.
Delivery status of subscription confirmation emails
It is necessary to verify if the subscriber email address added is correct, and that the invitation email has been delivered to the correct recipients. If the invitation email for the subscribers is not verified, they will not receive updates from the status page.
Once the subscriber details are imported, the screen will list all the subscribers that were sent invites. After 10 minutes the "Check the delivery status" link will be automatically generated in the web client. The user will have to refresh the screen after 10 minutes and the link will appear.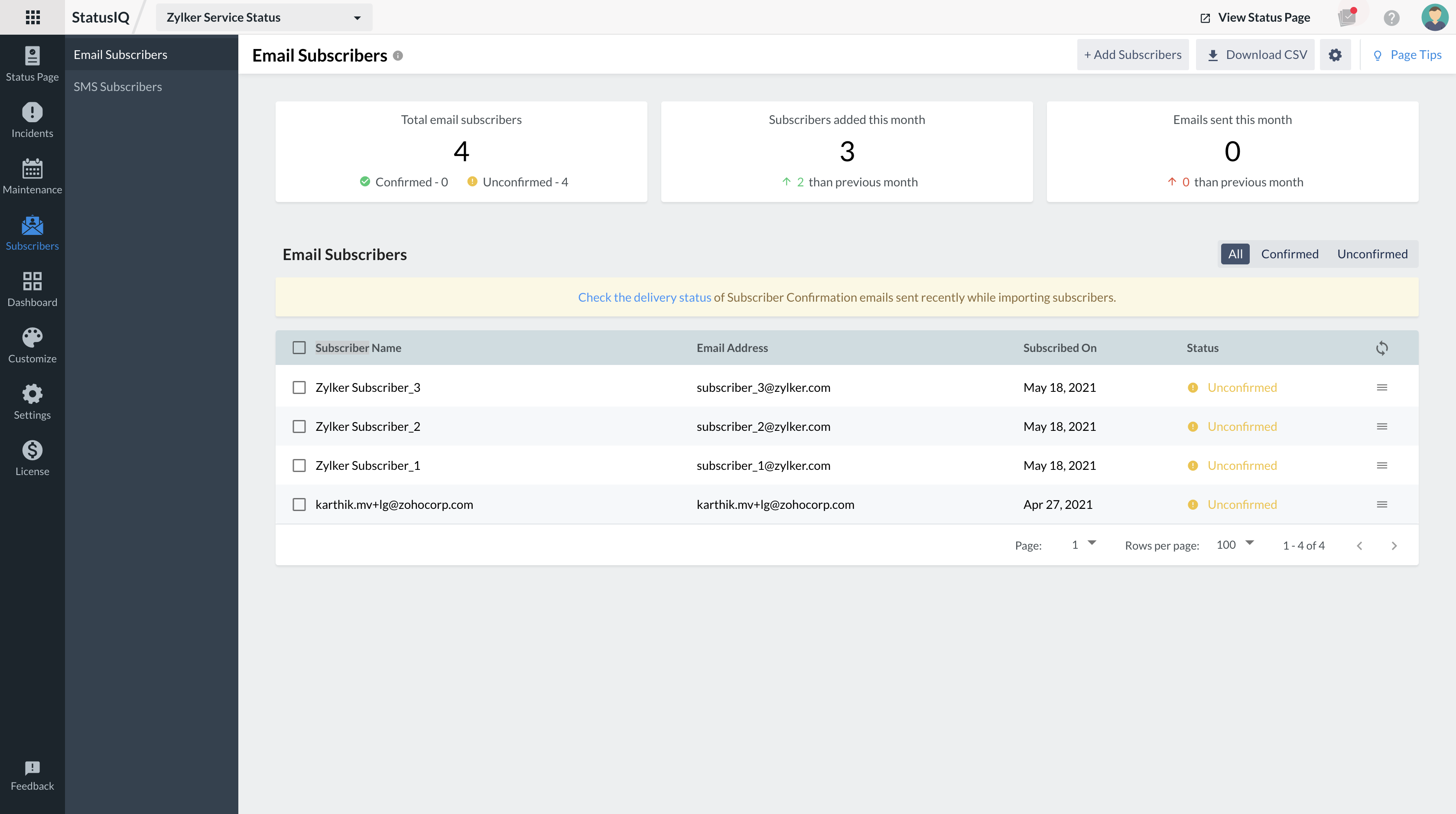 Follow the link: Check the delivery status for details on the number of emails sent, the subscriber email IDs where the emails were sent from, and the time they were sent. You will see a detailed report on the number of hard bounce and soft bounce emails, along with the reason for the bounce.
In case of a hard bounce, you can select the subscriber email IDs and click unsubscribe to remove them from the mailing list.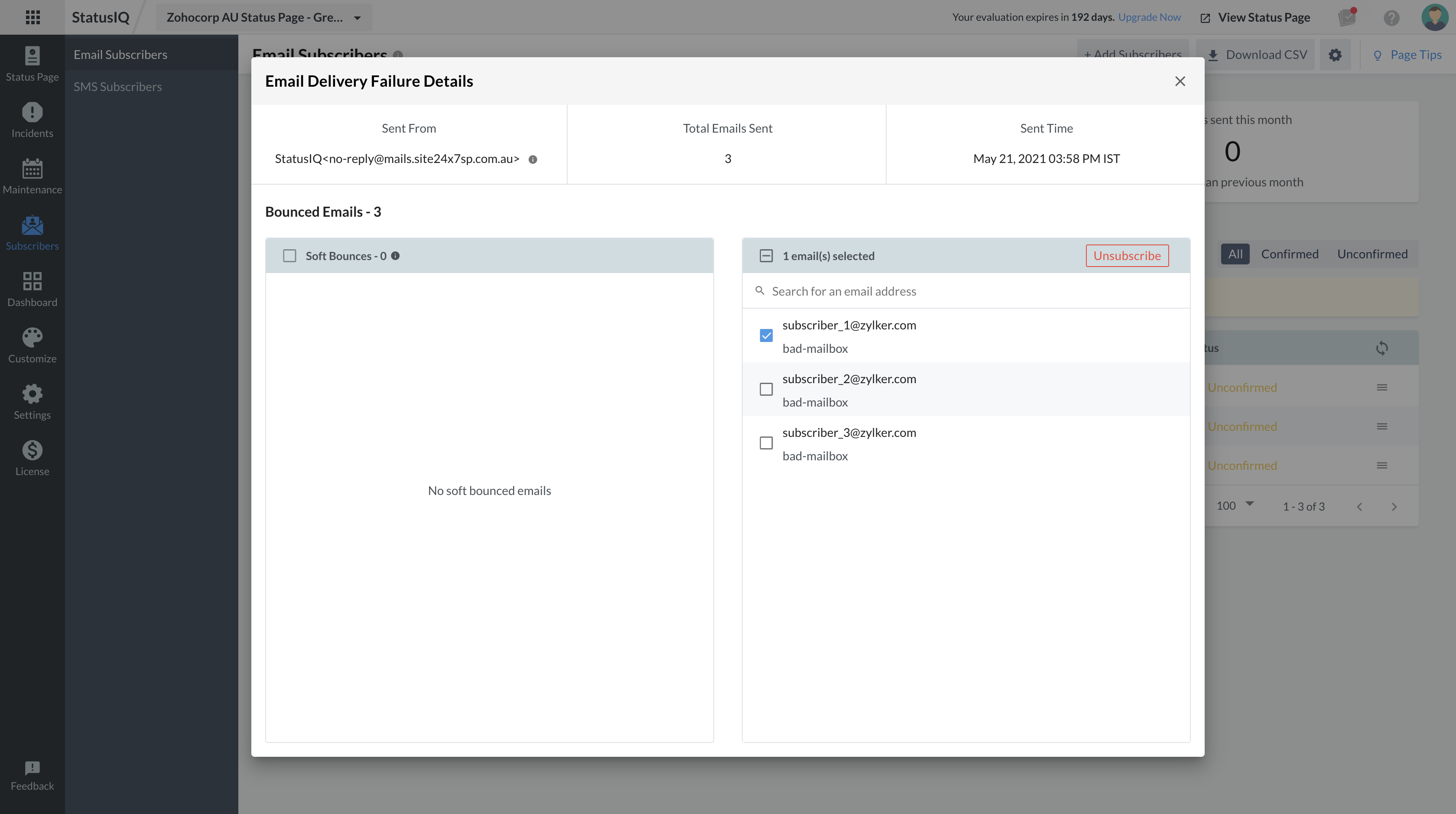 Filter subscribers according to their confirmation status. Click on the hamburger icon to resend a confirmation email or remove the ID from the subscribers list.