Directory and file monitoring for Windows and Linux servers.
File and Directory Security
Protect sensitive files and directories by getting notified instantly upon access and when permissions are changed.
Directory and File Growth
Configure storage limits for files and directories and get notified instantly when thresholds are exceeded.
Track Critical Data Loss
Monitor specified files and directories for creation or deletion, to avoid critical data loss.
Monitor Error Log
Detect errors in log files on time through content check and avoid fallout costs.
Check File Status
Identify unauthorized file modifications and avoid obsolescence by tracking files which have not been altered for a set period.
Detect file and directory failures with Site24x7.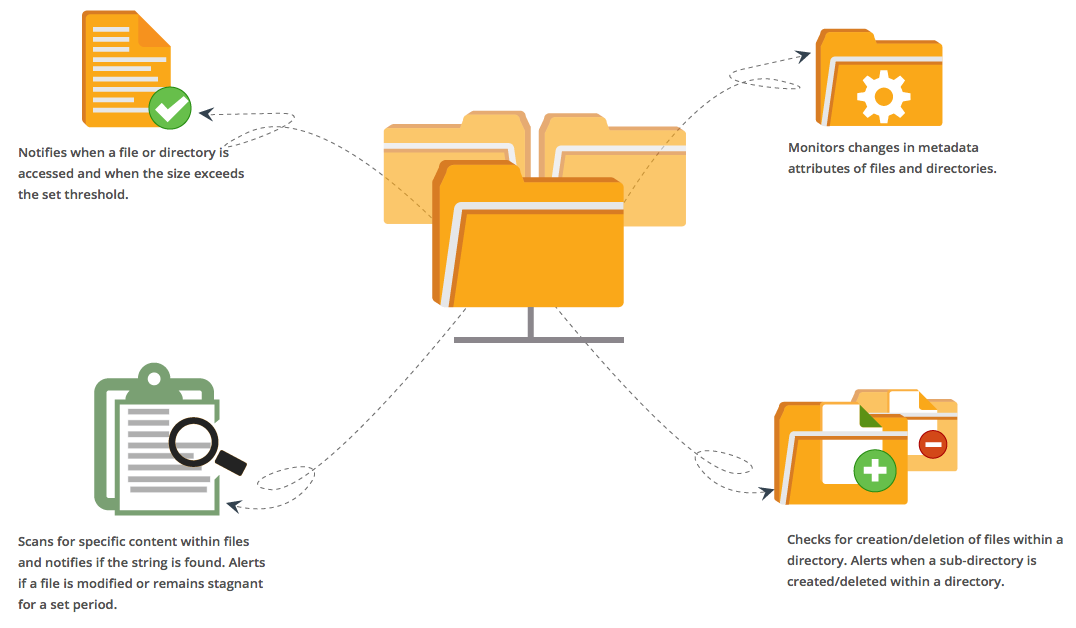 How it Works?
Step 2
Create a Resource Check Profile, add checks to it, and associate it with a server
Step 3
Configure alerts to be notified via SMS, email or other third party integrations like PagerDuty and Slack.