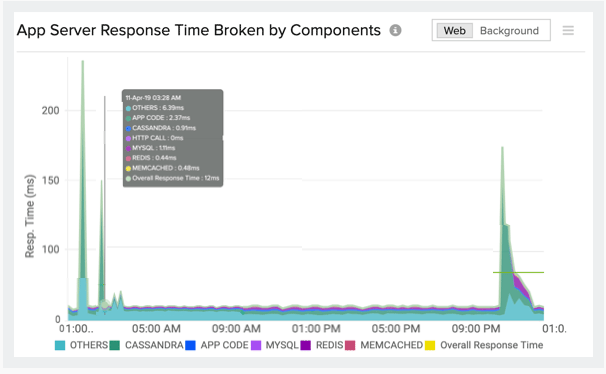 Optimize application response time.
Your application response time affects the end-user experience, and slow applications increase your churn rate. APM Insight enables you to identify, at a glance, the root cause of a slow application, so you can fix it promptly.
Identify slow queries.
Application slowness may be caused by several factors, like slow performing database calls, unhandled exceptions, failed transactions, and delays from external components. In APM Insight, the entire code flow is captured as a trace, including the stack trace of every method call. This helps you to identify errors slowing applications down to the line of code.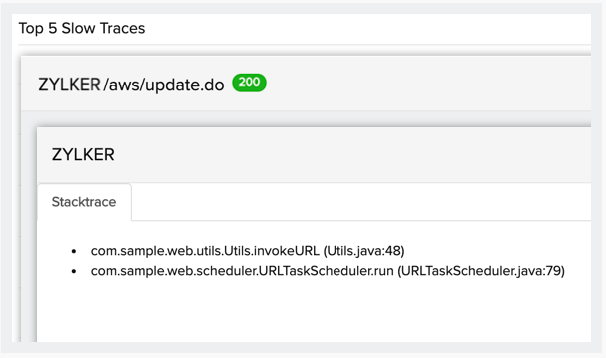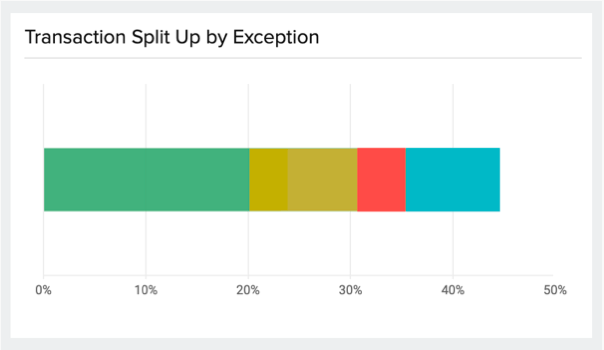 Analyze exceptions.
Gain insights into all kinds of exceptions for a given period. Proactively resolve an exception by analyzing its count, point of occurrence, and nature of severity.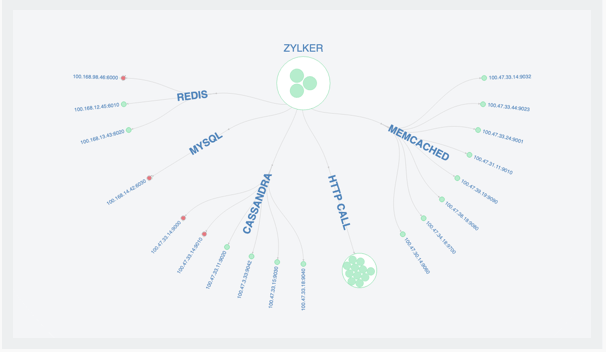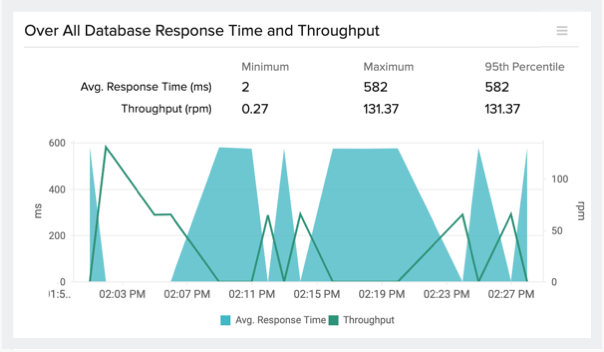 Obtain a comprehensive view on DB operations.
Get detailed performance metrics to identify slow database calls, database usage and overall performance of the database furnished with detailed graphical and tabular representations.
Analyze custom methods.
Use agent-specific APIs to monitor the performance of your customized methods or functions. APM Insight custom instrumentation enables you to track custom blocks of code, methods, and functions, providing in-depth visibility into your application code.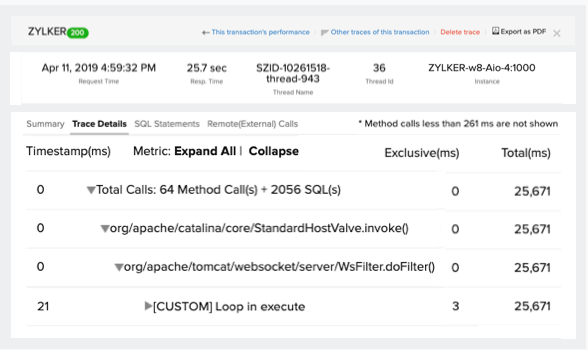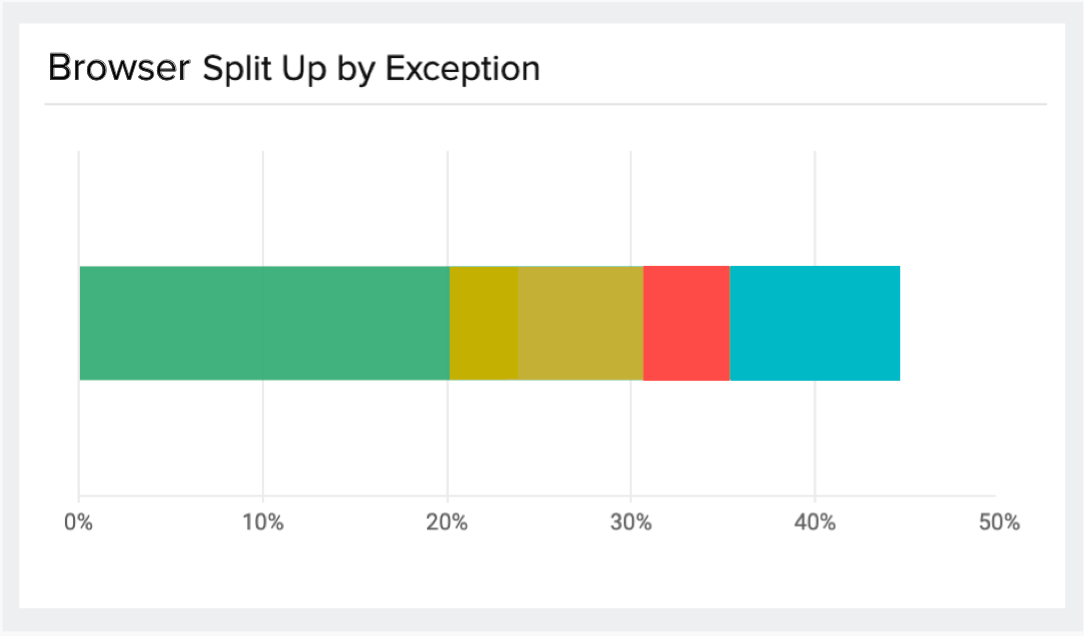 Obtain a holistic view of your front and back ends.
Understand how your application performance affects the end-user experience across various geographies, devices, and browser types. Identify how much time various resources consume as well as JavaScript errors, network latency, and the performance of soft navigations. Integrate APM Insight with RUM to obtain a unified view.