Analyze your application performance in real-time and reduce incidents.
Monitor custom scripts, optimize front-end performance and get alerted whenever there is a threshold breach.
Understand application behaviour and isolate bottlenecks
Track every transaction that happens and optimize them before end users are affected. Capture exceptions as they occur and eliminate slow queries. Site24x7's APM Insight allows you to get detailed performance metrics to identify slow database calls, background transactions and overall performance of the application with interactive representations.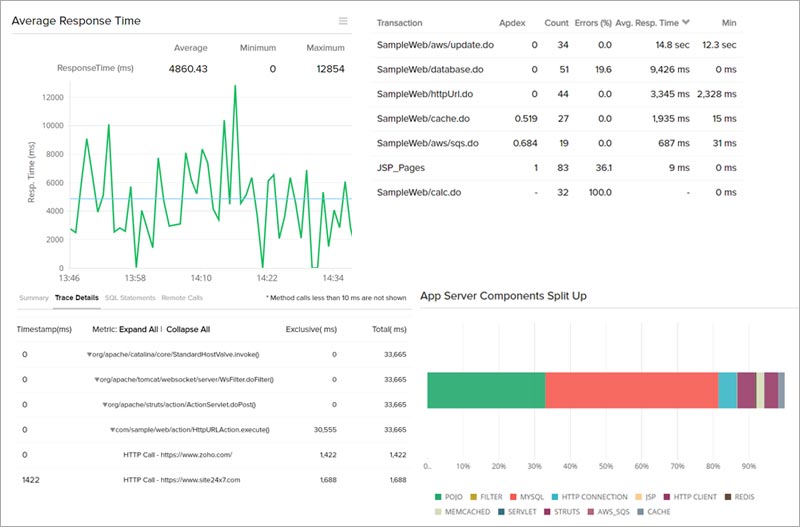 Supported platforms
App servers supported
Salient features
Proactively monitor your applications with plugins.
One size does not fit all. And that's why we have brought our open environment of extensive integrations to meet your specific monitoring requirements. Specify your custom metrics and monitor your application as per your need.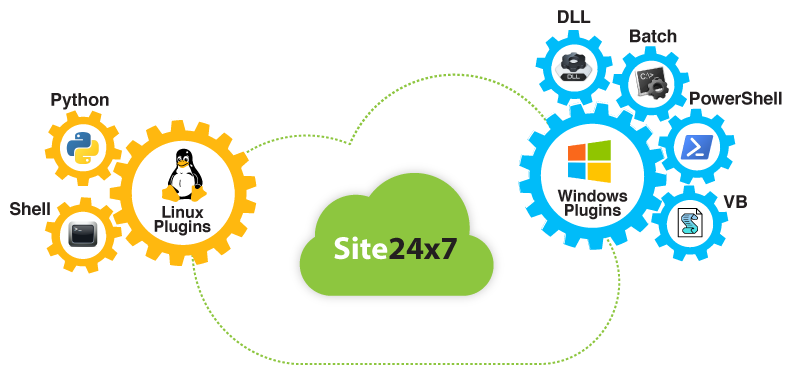 Monitor your application behaviour from varied global locations.
Real browser monitoring enables you to check the loading time of webpages and response time of CSS, JavaScript, and Ajax calls prior to your application launch. Chart out custom workflows and user critical interactions and test them on a real browser using synthetic monitoring. Compare user behavior trends by simulating user critical interactions from more than 90+ global monitoring locations.
Highlights
Measure end user experience in real-time.
Understand how your application performance is impacted by various external factors. Compare and analyze your application behavior from various geographies and ISPs to ensure a smooth end user experience. Track and monitor your JavaScript calls and eliminate time consuming requests with real user monitoring.
Highlights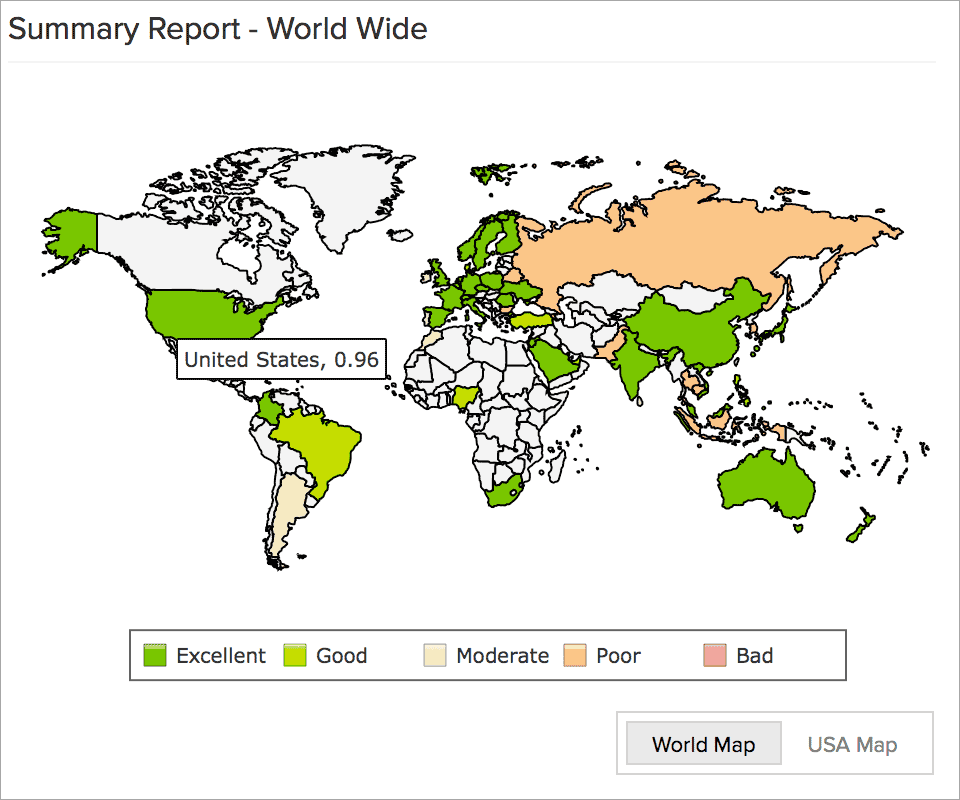 "Site24x7 has been a valuable asset for rSmart Operations. It provides a wide-range of easily configured resource monitoring that works regardless of physical or virtual location. It also allows us to focus on expanding our CloudOps and SaaS footprint in a just-in-time approach with a monitoring tool that scales as rapidly as we do. It's affordable, reliable, and the Site24x7 team is responsive and knowledgeable."
Todd Yates
VP Operations
rSmart