Amazon RDS Monitoring
Track critical instances to ensure business-critical services are not compromised and ensure cloud resources are being effectively utilized.
With out-of-the-box reports, graphical views, alarms, thresholds and comprehensive fault management capabilities, it provides visibility into the performance and resource utilization of RDS instances and the databases running on these instances.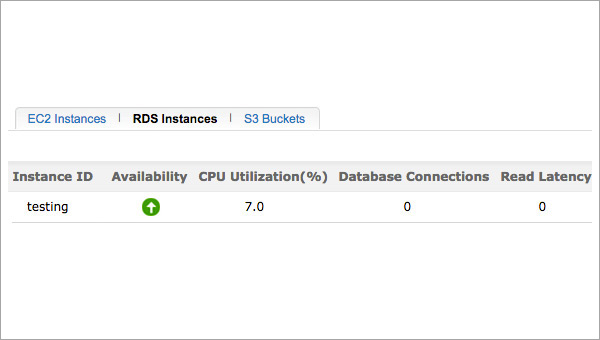 Automatic discovery of RDS instances
Discover all RDS instances that are available on your Amazon account automatically. Monitor their availability, health and also get key performance statistics and resource utilization of RDS instances and databases that run on them.
Key performance metrics
Monitor key metrics on the availability and health status of all your RDS instances. Get to know how much CPU is being utilized and the amount of storage space available. Also track active database connections, throughput details, network read/write latency and average number of disk read/write operations per second.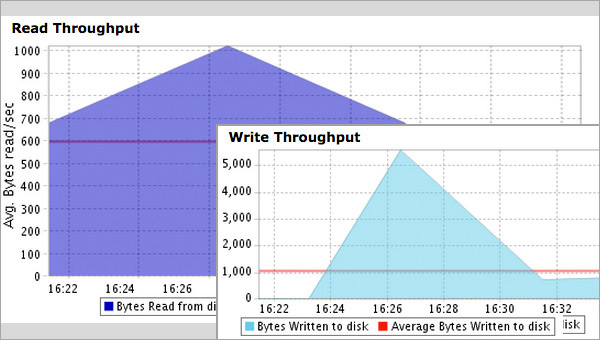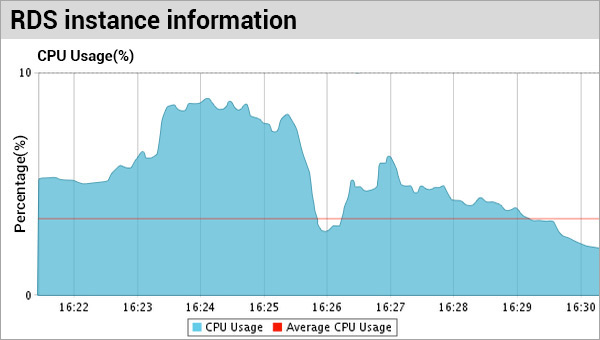 Availability, CPU Utilization, Storage Space
Monitor the availability and health status of the RDS instances in real-time. Troubleshoot problems through Root Cause Analysis. Analyze the amount of CPU being utilized and the available storage space
Highlights
Gain insight into the performance of your Amazon RDS environment; troubleshoot and resolve problems before end users are affected
Plan capacity and make educated decisions about allocating RDS instances
Single console for monitoring your physical, virtual and cloud infrastructure
Monitor production databases hosted on the RDS platform as well as inside your corporate data center
Agentless monitoring solution that is easy to set up and manager
Enhance view of your RDS databases by combining with other tools such as application monitoring for AWS