Amazon EventBridge integration with Site24x7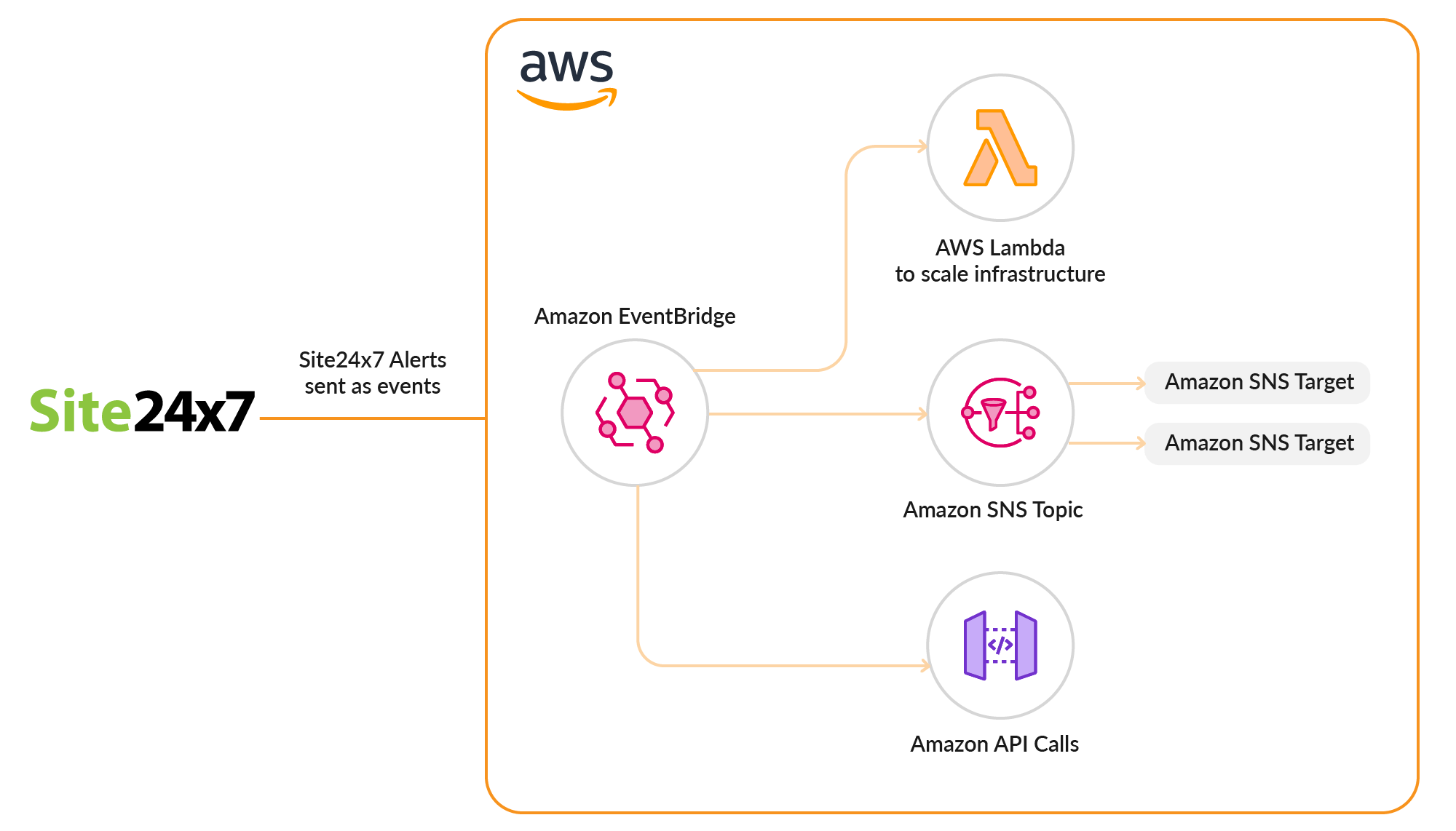 Improve the I/O capacity of database
When the duration of Relational Database Service (RDS) queries increases abnormally, trigger a threshold alert and send it to EventBridge. Trigger a Lambda function based on the alert to improve the read or write capacities of the RDS database.
Efficient cloud bursting
Monitor the capacity level of your on-premises IT infrastructure and trigger alerts from Site24x7 when the capacity threshold is breached. The EventBridge integration lets you route and trigger a Lambda function for cloud bursting.
Auto-scale instances with ease
Route the Site24x7 alerts to EventBridge when the application response time is high during traffic spikes, and scale up your EC2 deployment. Auto-scale EC2 environments horizontally or vertically using a Lambda function when a threshold breach occurs.
Alert-driven business logic
Configure Site24x7 alerts to be sent to EventBridge directly, and trigger any action via AWS services. This way, alerts can be responded to in real-time instead of processing them in batches. Ensure that customer engagement, notification, and alert processing workflows happen quickly for different monitor status changes.