Getting Started with Digital Risk Analyzer
With the increasing number of applications and sites occupying cyberspace, the challenges to be tackled in ensuring secure cyberspace are also increasing. It is essential to assess the risks, identify the weak links, and formulate an incident remediation plan to be safer.

With Digital Risk Analyzer, you can obtain detailed insights into the risk factors in your IT environment and get a cyber score for your application. The cyber score is calculated by assessing the risk factors related to DNS health, web application security, network security, domain security, etc. The cyber score and the actionable insights will help you rate yourself and steer clear of any potential threats.
Use Cases
How can Digital Risk Analyzer help you?
Using Digital Risk Analyzer, if you manage a few websites, you can check the overall security of your sites from the email-related settings configured to the expiry of your SSL Certificates to check for defacement. These can be accomplished by submitting your domain URL. Also, by running regular checks, you can stay informed of the status of your sites.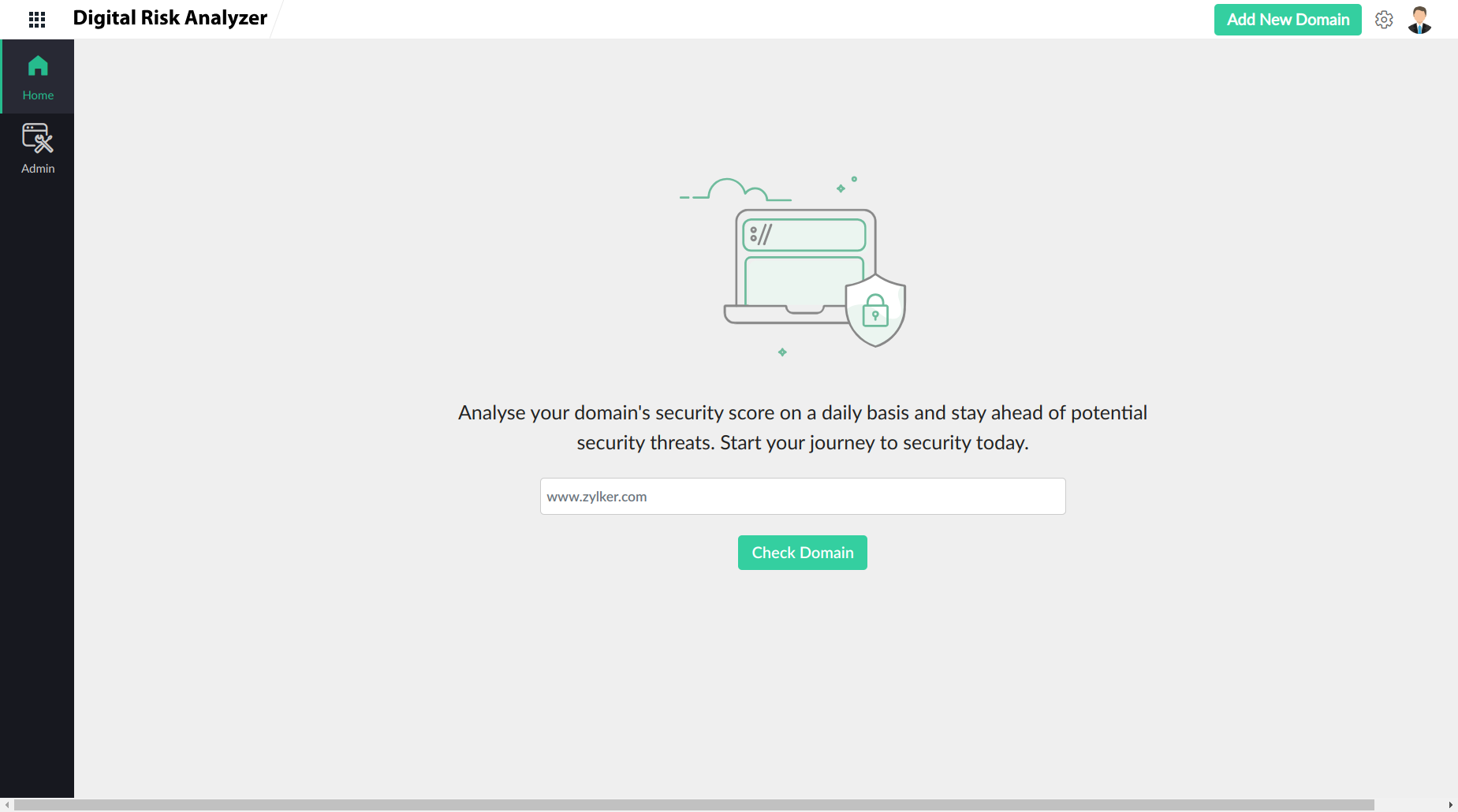 Supported features
Easily add domains to get them scanned.
Receive rating scores for your domains to stay updated.
Utilize on-demand scans to initiate checks outside of the configured frequency.
Share the reports to preferred individuals via a downloaded PDF file.
Generate comprehensive reports at your preferred frequencies.
Get notified with the details of the domain rating score after every scan.
View the graphical representation of assertion-level score.
Obtain assertion-level severity details.
Receive report-related historical data for each domain.
Easily customize the logo and description for your report's cover page.