Why Site24x7 for the technology industry?
AI-powered
Identify issues before they affect performance.
In one place
Cut down on silos and monitor your entire IT environment from end-to-end.
IT automation
Accelerate incident remediation without manual intervention.
Highly scalable
Scale your operations for the enterprise cloud with minimal overhead costs.
Instant alerting
Receive smarter and more relevant notifications.
Easy deployment
Utilize configurable and agile agents for even the most complex environments.
Correlate your IT infrastructure with your customer's journey.
Monitoring just your servers and network devices might indicate their health and performance, but not the real-time user experience. Integrate Site24x7 Server and Network Monitoring with Real Browser Monitoring (RBM) for prompt issue resolution and to gain insights into the complete user journey.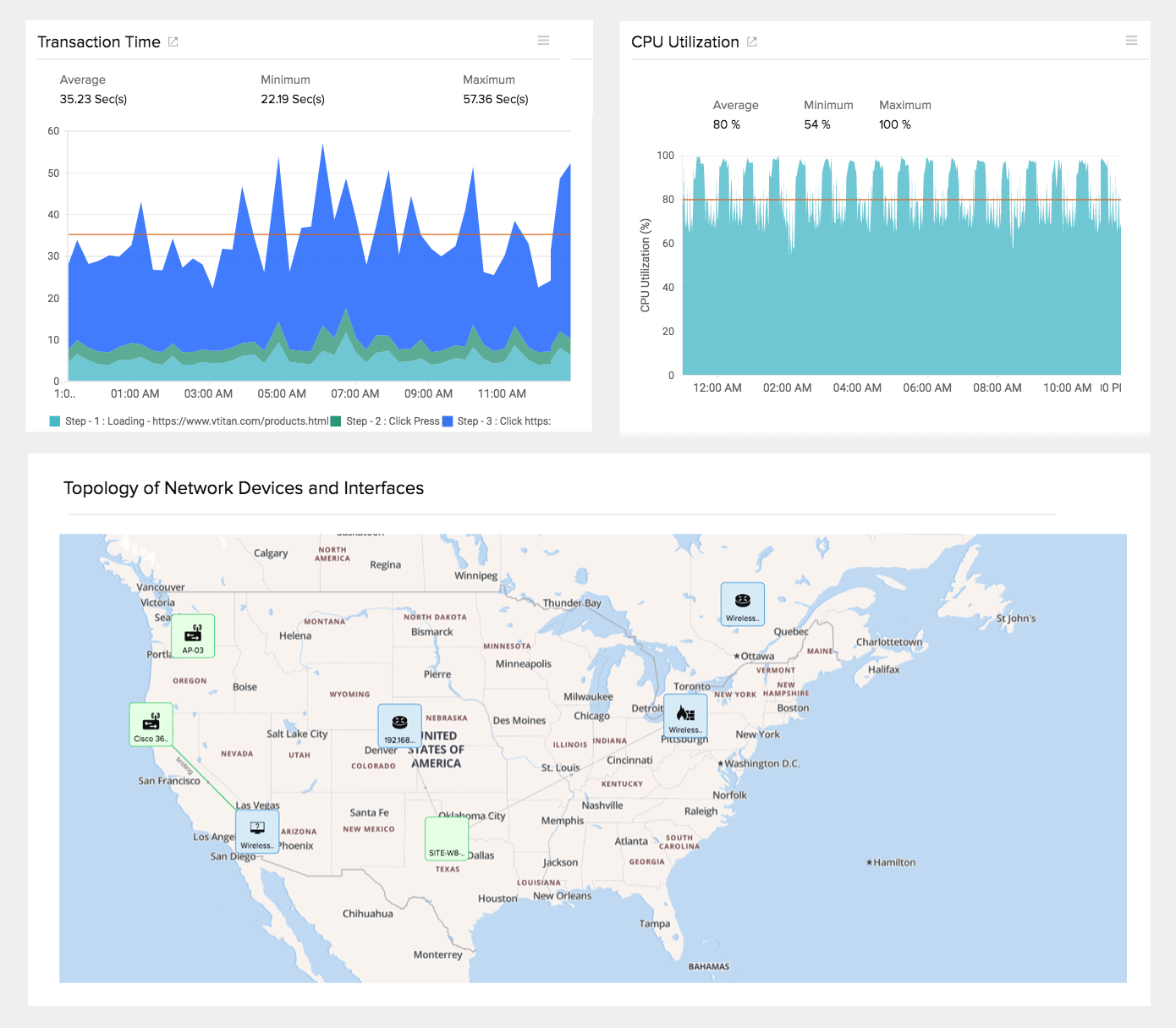 Keep up with the dynamically changing, complex hybrid environment
A single monitoring tool is ideal to monitor apps that are rapidly allocated on-premises and in the cloud. Site24x7's Infrastructure monitoring breaks down the raw data from every component of your hybrid infrastructure into simple, easy-to-understand data in one console, and identifies issues irrespective of its location.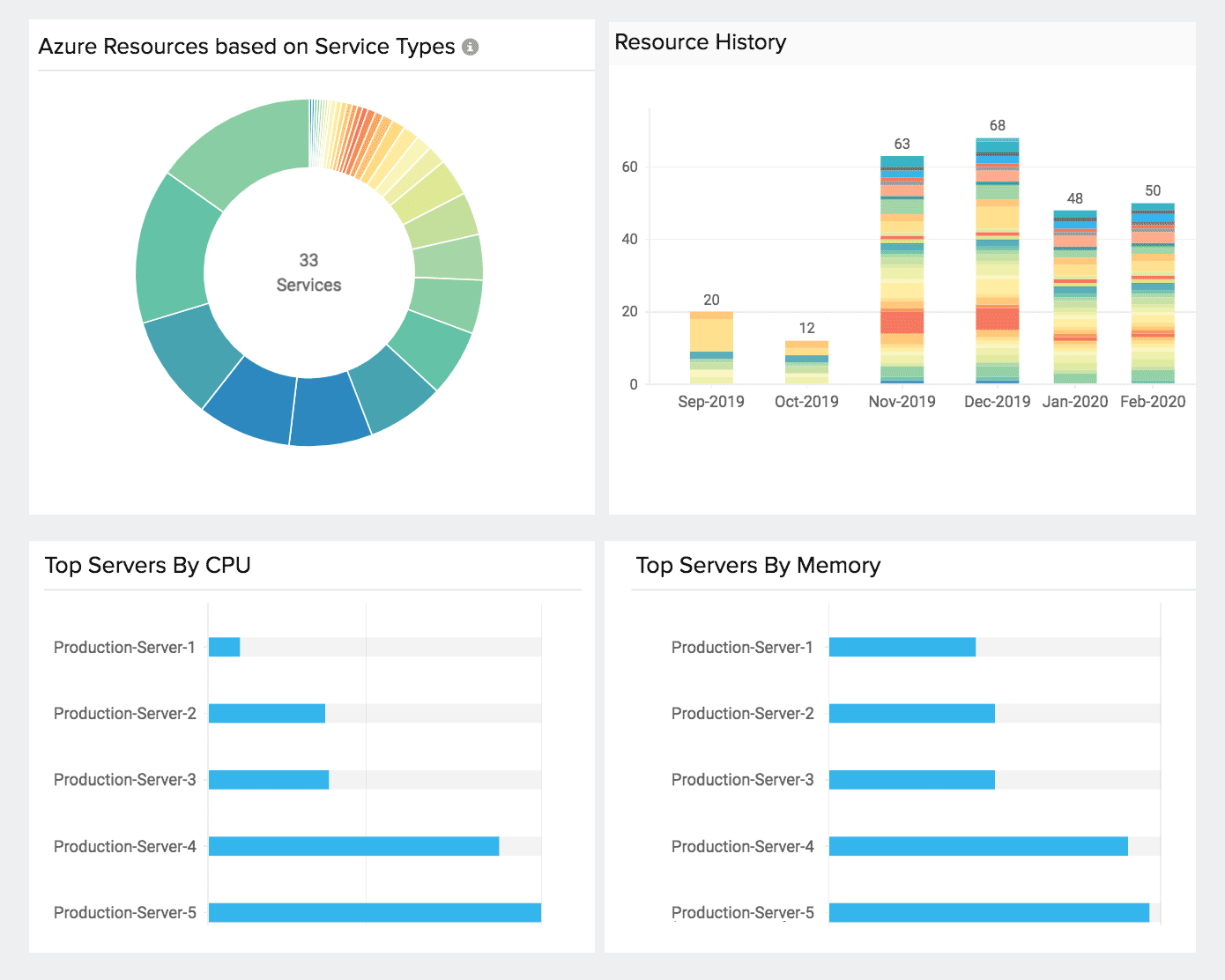 Drill down to the actual line of code causing the issue
Code-level visibility on complex and distributed applications in production environments helps pinpoint bottlenecks and optimize the application performance quickly and effectively. Site24x7 Application Performance Monitoring (APM) identifies slow performing calls, unhandled exceptions, failed transactions, and reduces the mean time to recovery from days to minutes.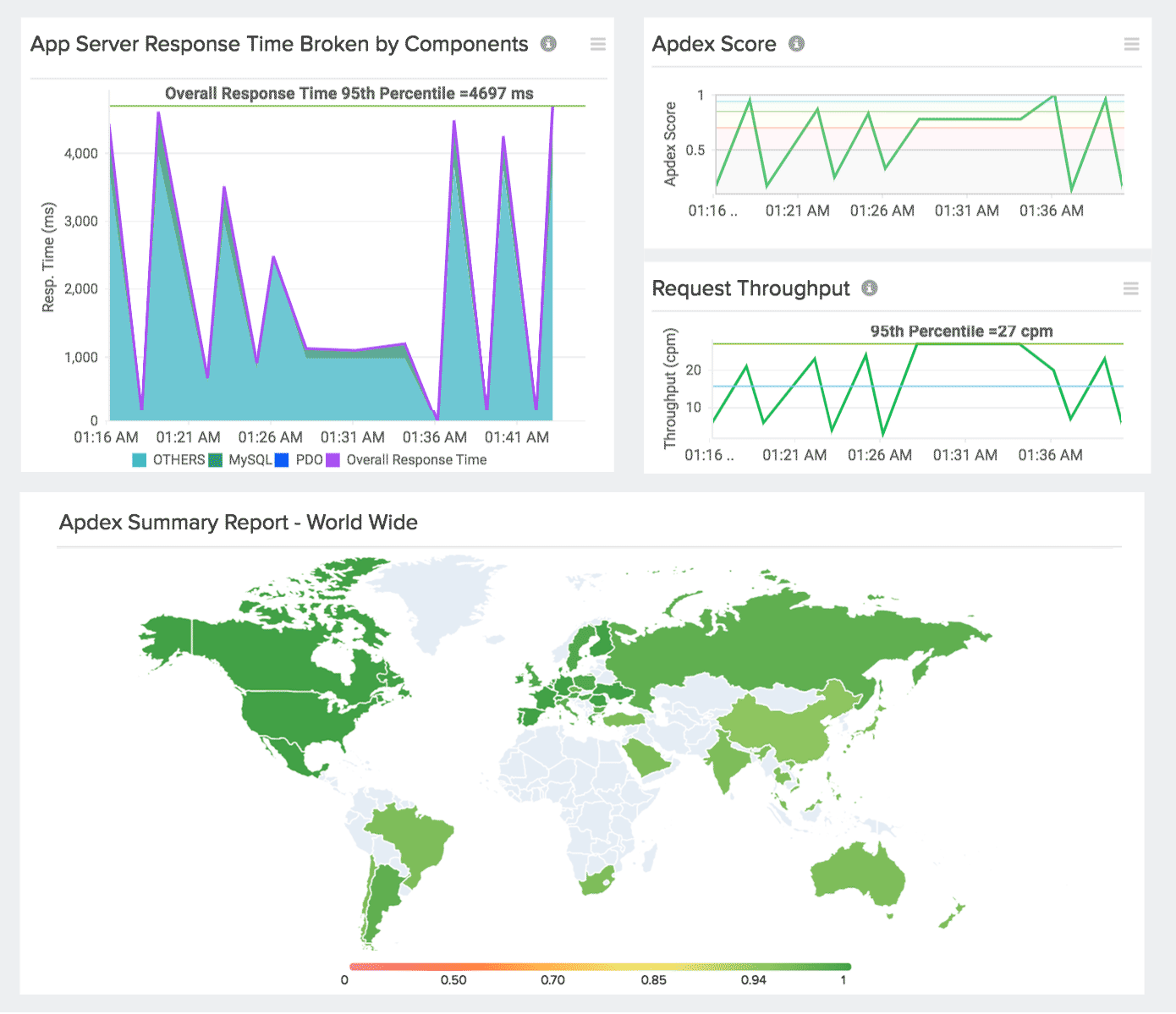 Create a strategic partnership with your customers.
With the adoption of cloud computing reaching an all time high, system integrators/MSPs are receiving their fair share of demands to ensure continued uptime and availability of their customers' revenue-critical IT resources. Site24x7 for managed service providers (MSPs) and cloud service providers (CSPs) offer technical insight not only on servers, networks, and storage devices, but also business metrics including user experience and application performance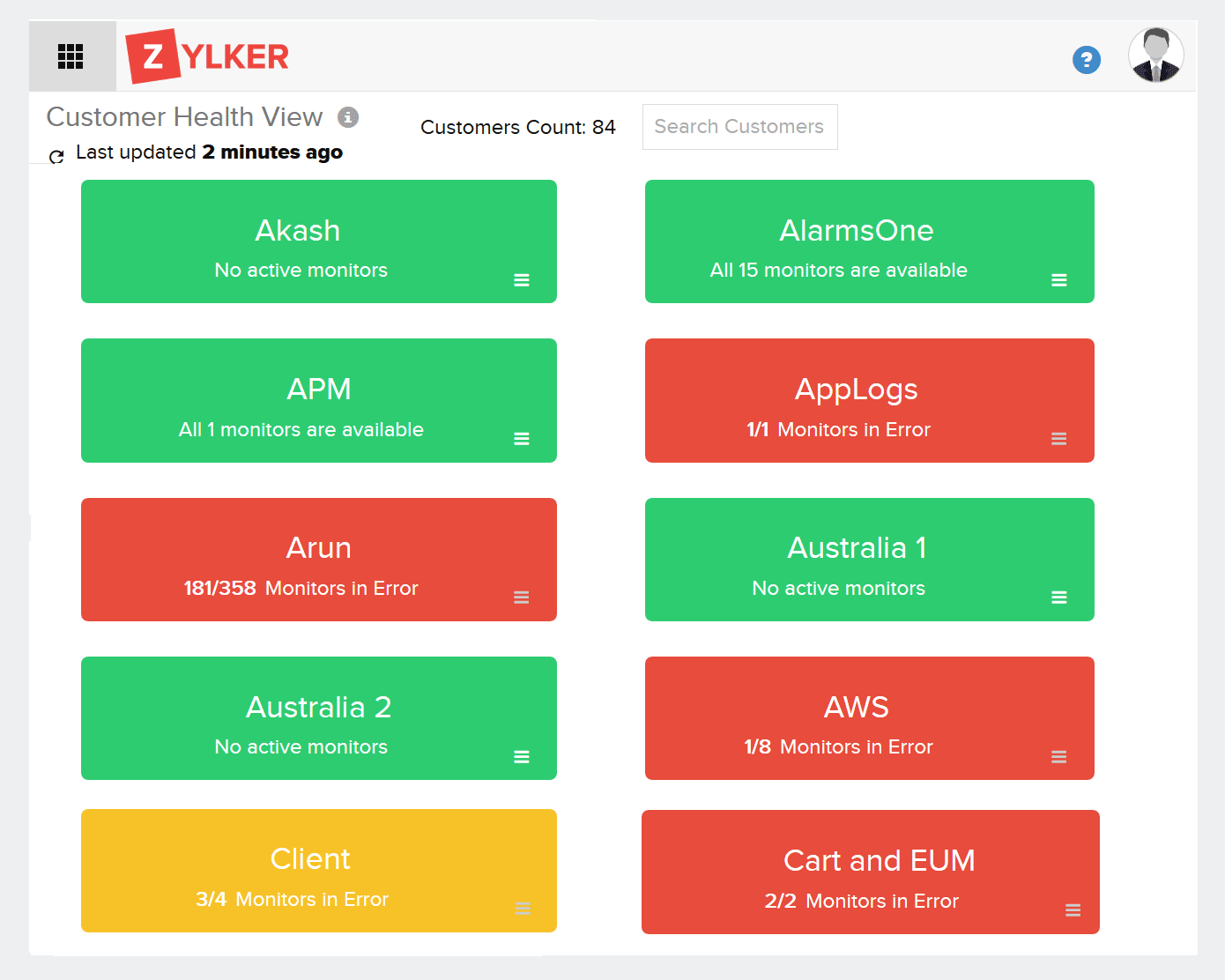 Start your journey
As a team of cloud architects offering solutions on the Amazon Web Services Platform, we feel monitoring forms a vital aspect in delivering value to our customer. Robust APIs, alert integrations, strong focus on AWS monitoring and a great relationship with the people at Site24x7 have helped us lower costs for customers and provided us with a satisfying experience.
Tom De Blende
Solutions Architect
Cloudar BVBA
More than 350 enterprise businesses derive enduring business value from Site24x7. Sign up for a 30-day free trial or schedule a personalized demo to find out how Site24x7 can help your organization.