​We are happy that you chose Site24x7 to help you stay on top of server outages and performance issues. Site24x7 has expended a lot of efforts in the last one year and has succeeded in providing a great user experience for the Server Monitoring capability. This is showcased by the 10x growth in amount of data that we processed in the last 1 year alone!
The image below gives you an idea of how our server monitoring is set up. Learn more about our non disruptive service and false alert preventing mechanism.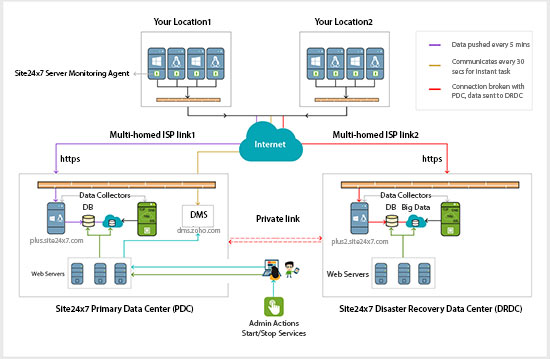 We have also captured details you would want to check when evaluating a cloud based server monitoring vendor, apart from the usual monitoring and alerting. Let us know your best practices by commenting on the blog.