Monitor overall Windows server health and availability.
With a Windows server monitoring tool, you can get critical performance metrics on your Windows server performance including:
Server uptime
CPU and memory utilization to analyze the server load and performance issues.
Disk usage forecasts based on current trends to plan for optimal usage.
Network statistics such as bandwidth utilization, input traffic, output traffic, network errors, speed.
Processor queue length
In addition to monitoring Windows servers with more than 60 performance metrics, automate fault resolution with IT Automation tools.
Real-time Windows services and processes monitoring.
With many applications running as Windows services or background processes, it is critical to monitor them to ensure they are running continuously to avoid performance degradation.
Monitoring Windows services can help system administrators automatically discover the services and its associated processes, monitor them, set thresholds, and receive timely notification on any failure. Read our blog to know more about how we monitor Windows services and processes.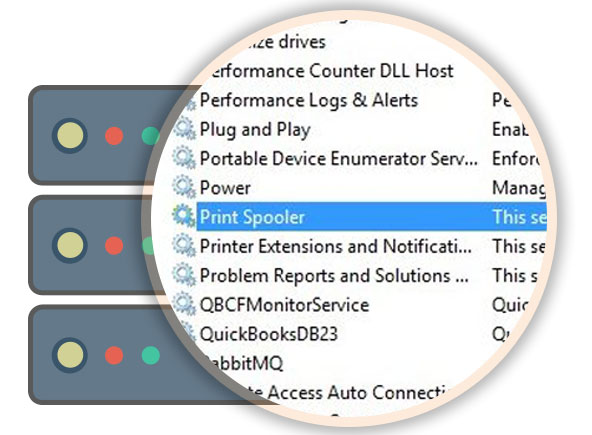 Track changes to files, directories, and Windows event logs.
Monitoring URLs, ports, files, and directories in Windows servers help identify issues like subsystem problems, sudden spike in disk usage, inadequate directory size, and unexpected increase in files and folders.
Tracking event logs, based on specific event IDs or type of events (error, warning, or failure), help in securing your Windows servers to prevent performance degradation issues, maintain compliance guidelines, and avoid severe penalties.
Microsoft Applications Monitoring

SQL

IIS
Exchange
Active Directory
Office 365
Hyper-V

Failover Cluster
Windows Server Backup

BizTalk
SharePoint
View more