​Site24x7 Real User Monitoring provides deep insight into key performance metrics right from the initiation of the URL until the request is served back to the browser. Application performance can be split into network, back-end and front-end components, all of which help developers tailor applications to be more fluid to end users.
​Graphical representation of end-user response time and throughput globally helps understand how applications behave when accessed from different countries. Browser based metrics help DevOps understand if new application updates affect performance in a specific version of browser and response time captured by device type highlight app performance when accessed via a specific platform, e.g., desktop or mobile. A split-up of statistics related to ISP-based performance is also captured by RUM.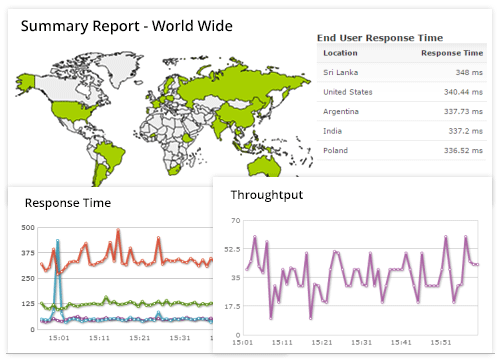 The feature comes as a standard offering from the Site24x7 Business Pack. Learn more.