3G, 4G, WiFi Network Monitoring
Introducing Site24x7 Mobile Network Poller App that helps you keep track of mobile websites, monitoring key metrics like availability, response time and downtime of websites. The app converts your Android mobile device into a monitoring location and monitors via 3G, 4G or WiFi network or via any other connectivity mode present on the mobile device.
You can download the Site24x7 Mobile Network Poller App for FREE from Google Play and use it as an additional monitoring location at no extra cost.
Monitor your mobile optimized websites using a real mobile phone
Monitor end user experience of mobile apps by tracking the performance of custom APIs
Monitor Enterprise Mobile Apps and enterprise specific Mobile APIs
3G/4G Monitoring Via Multiple service providers - Set up multiple devices on different service providers to monitor mobile websites
Get insight into various critical metrics like availability, response time, downtime and more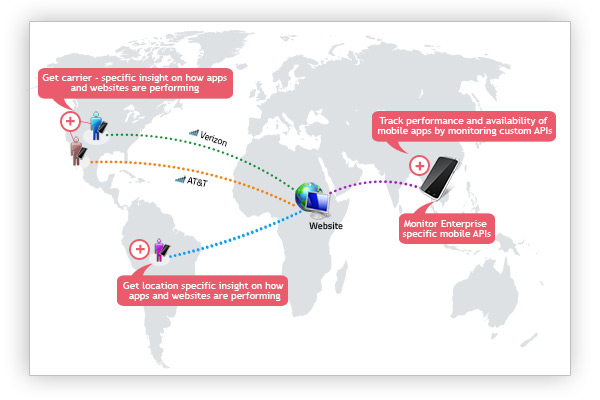 Easy to Set Up
Download the Site24x7 Mobile Network Poller app on your Android mobile device from Google Play
Launch the app on your Android device and use your Site24x7 credentials to register
Login to your Site24x7 account and choose the desired Android device to monitor websites
Check out our help documentation for more details.
Start Monitoring. Go Mobile. And don't forget to tell us about your experience.