Key features of Mobile App Monitoring Tool
Monitor User Experience on Native Mobile Apps
Gain real-time insight into end-to-end performance. Monitor your mobile app response time and throughput of each transaction.
Segment Performance by Device and Carrier
Determine mobile user preferences by device and carrier type. View response time and throughput data based on OS and App version.
Monitor by Geographic Regions
Discover regions affected by poor app performance. Understand how response time, and throughput affect your app's performance.
Troubleshoot Issues using Crash Analytics
Understand how and why your application crashed. Analyze the finer details like the percentage of crashes over a time period, corresponding devices and the affected users. Learn More.
Monitor web application´s response time and throughput of individual web transaction.
Use mobile application monitoring to gain a holistic view of your mobile application
View the performance of your mobile app across all geographies for the chosen period of time using the Summary tab. Hover over a specific region on the map to view Apdex scores, average response times, throughputs, and errors for that particular location.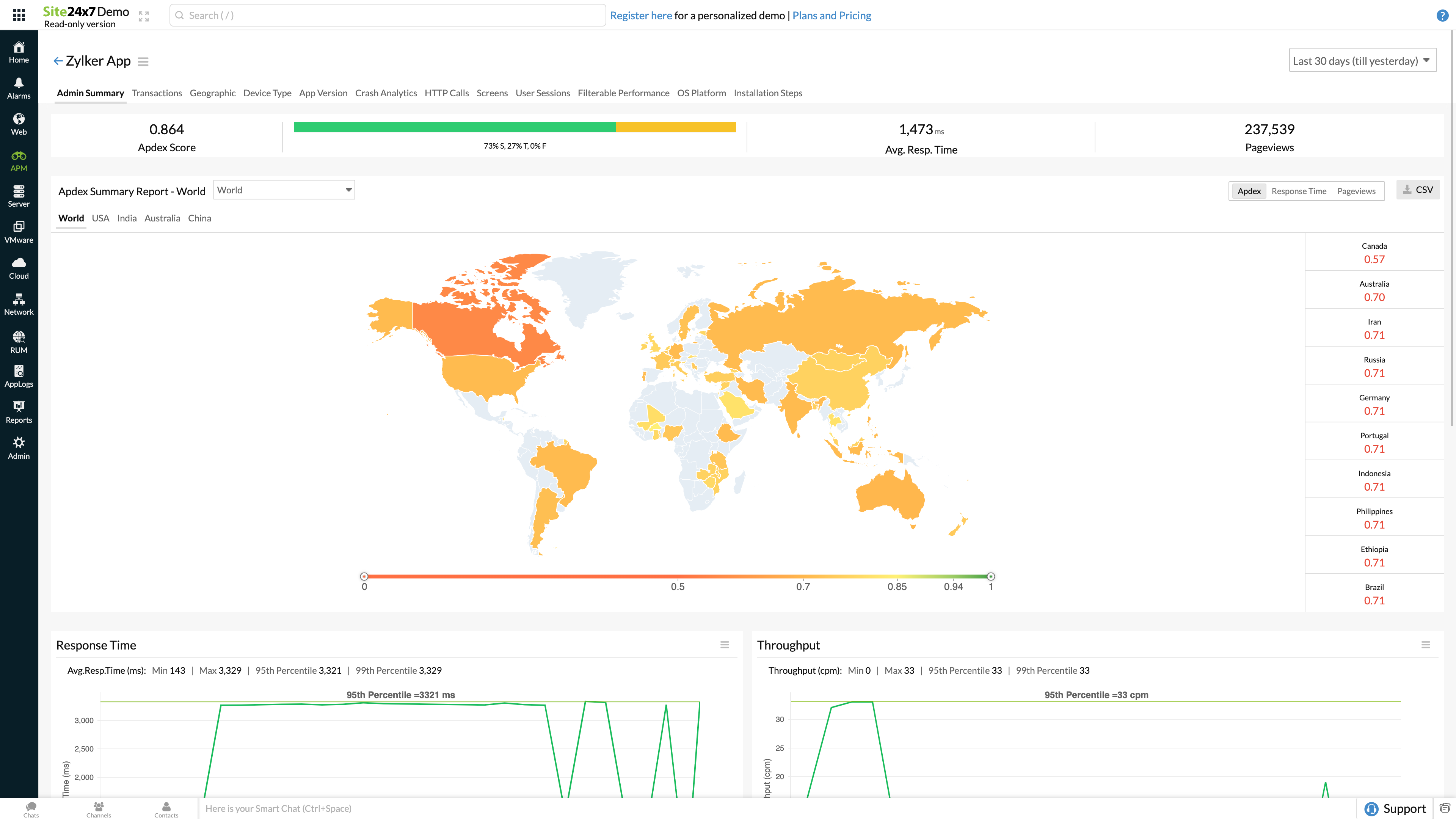 View an individual transaction's response time, throughput, and the number of times that transaction was called under the Transactions tab.
Compare app response times across various geographies, and carriers to get a more thorough understanding of the issue at hand.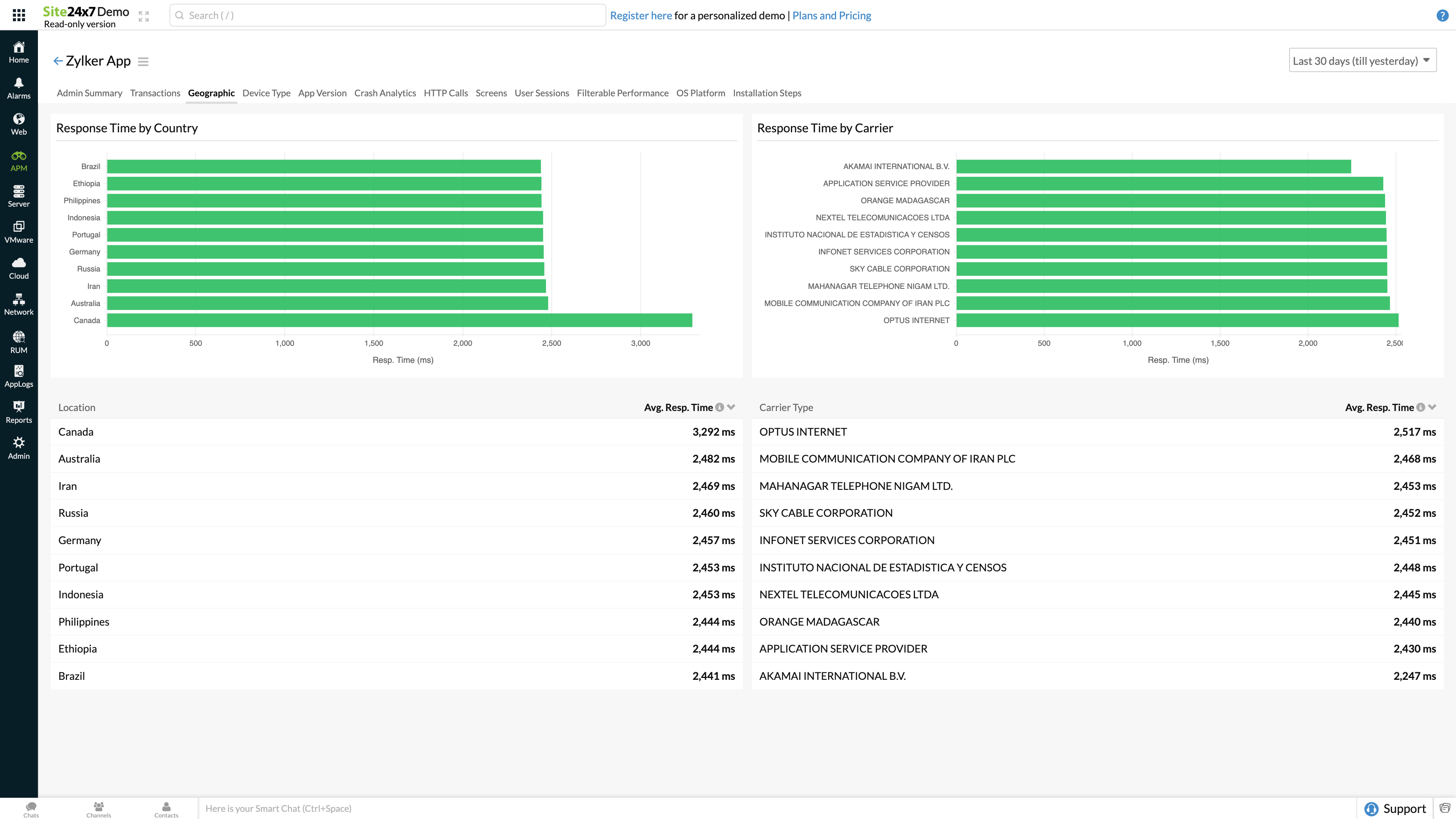 Eliminate the possibility of errors in the application code by viewing and analyzing app response types across different devices and operating systems.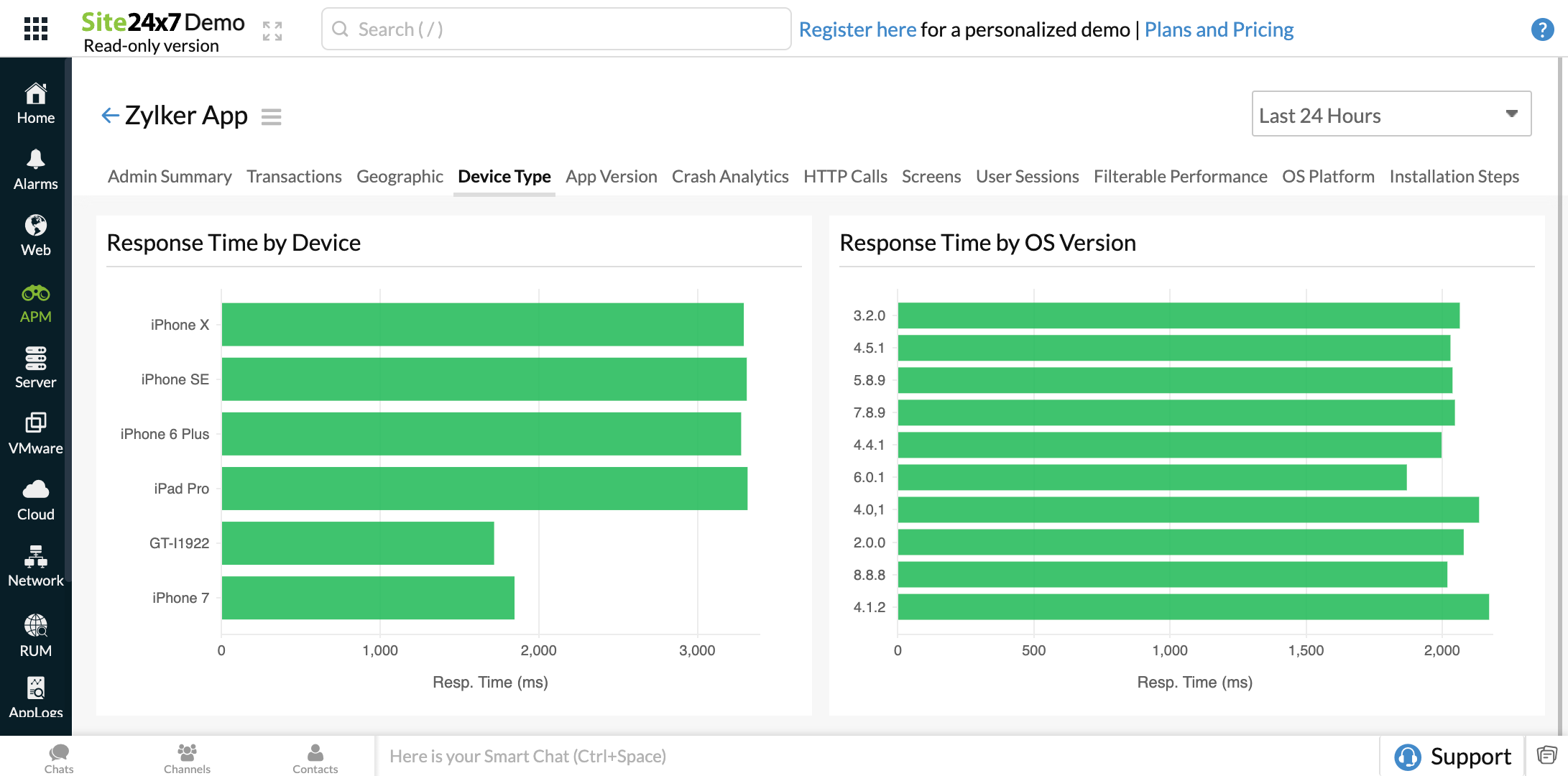 Get a detailed report on the number of crashes across various devices, the number of issues that occurred, and the number of users who experienced the crash for any given period of time under the Crash Analytics tab.