Key features of Site24x7 cloud log management tool
Simplify log collection with Logstash and FluentD support
As the number of applications and servers grows, managing logs becomes complex. It also becomes difficult to collect logs from different environments and sources. With the support for open source log shippers like Logstash and FluentD, Site24x7 streamlines log collection. It allows forwarding logs from various sources, thus provisioning distributed log management using a simple plugin.
Out-of-the-box support for common applications
With Site24x7's centralized cloud log management, automatically recognize all your typical application logs (e.g., IIS, Cassandra, Apache, and NGINX) and logging frameworks (e.g., Log4j, Log4Net, and NLog). You can also define your log pattern and save it in a custom format. Logs falling under any default or custom format will be automatically retrieved during auto-discovery. You can also pull log files from your remote servers and manage them.
Manage logs from different cloud service providers
Site24x7 log management tool automatically recognizes and manages your AWS and Azure logs. You can easily manage CloudTrail, CloudFront, CloudWatch, S3, Load Balancer logs, and other AWS logs with a simple configuration. Collect and analyze logs from Azure App Service, Active Directory, Functions, Front Door, Cosmos DB, and more for full-fledged cloud log monitoring.
Agile log management with exclusive dashboards
Troubleshoot faster than ever with keyword-based searches and visual aids like graphs and dashboards to help you pinpoint the number of times a particular log has been indexed. Obtain an exclusive dashboard to manage your logs with multiple widgets and search options.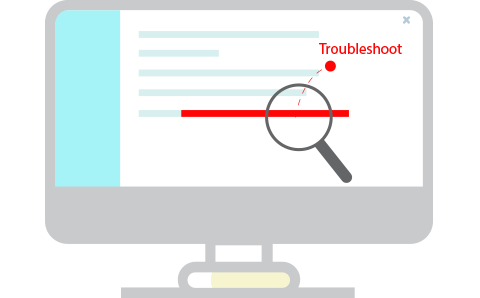 Hear it from our customer
Site24x7 AppLogs is so critical for us, and we have so many different things that we need to draw that data into a single pane of glass for. Support from Site24x7 has been impeccable. I know when I submit something, I'll receive a response. In one instance, I suggested a capability that would help us, spoke with the Site24x7 support team, they agreed, and it became a mainstream feature for all Site24x7 users two weeks later.

View Case study

The benefits of log management
Acquire single-console monitoring
Log management service in a single overview. Upload your logs from multiple servers to manage and monitor their errors, events, and exceptions in a comprehensive singular dashboard. Receive a summarized daily and total log data. Also, check the log collection status for the timeline of each log.
Derive quick, actionable insights with our easy-to-use web client and save time on analysis
Filter, search, and analyze incoming log data using our simple and intuitive web client, which provides numeric and text-based searches. Use conditional, and aggregation queries on numeric fields and sub-string and grouping queries on string fields. You can search for up to 30 days' worth of logs in one go.
Monitor log errors and manage log data to receive instant notifications
Managing massive volumes of log data is accessible with threshold-based alerting via email, SMS, and voice call. Recurring error codes, response time spikes, or application failures, you can receive instant notifications and take preventive and recovery actions. You can also configure and receive alerts based on relative time, thus leaving no significant change in your IT environment unnoticed.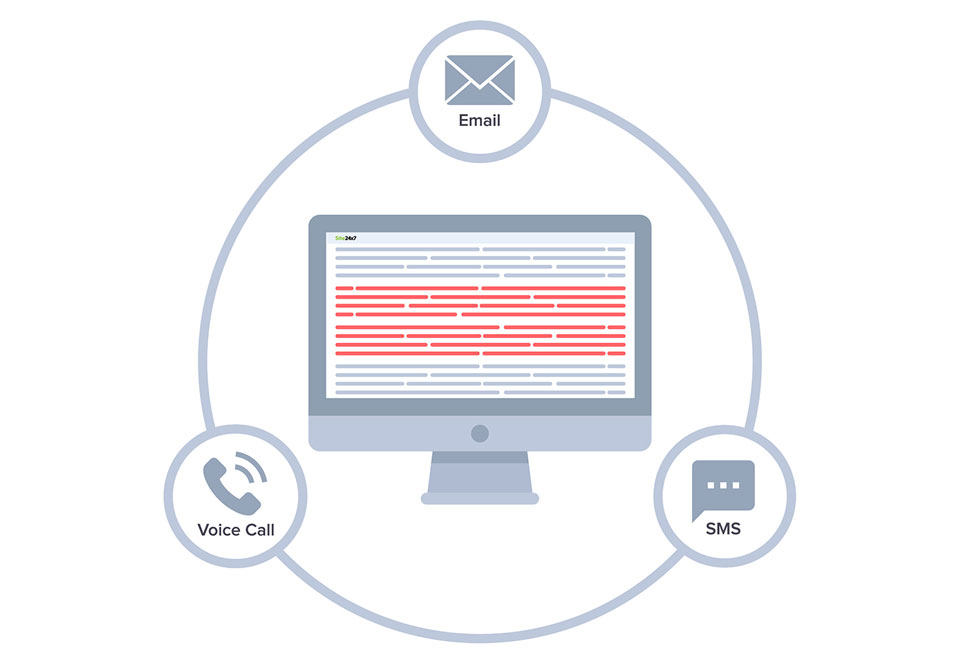 Obtain centralized analysis for logs from different sources and index log data for fast distributed search
All incoming raw log entries are systematically sorted, documented, and named to make them easily identifiable and are showcased as a table. The default pattern of your records is noted and grouped into specific log types, helping with faster search and retrieval. You can associate the log pattern with a server or a set of servers to narrow or broaden your search field. Thus, obtain a streamlined view of your diverse searches by indexing log data.

Drill down to identify the cause and automate troubleshooting and alerting
During an incident, procure step-by-step insights into all your logs and pinpoint the exact cause. Initiate IT automation to receive premeditated scripts for troubleshooting. Get notified via various means and have your logs on the radar.