Monitor your hybrid cloud infrastructure
Site24x7 offers a centralized approach to monitor your virtual infrastructure, on-premises IT environment, and cloud infrastructure–all on a single platform.
Monitor usage and performance for infrastructure and PaaS running in your Amazon Web Service environment.
Get a comprehesive view into the health of your EC2 server instances.
Monitor resource utilization and operational health of 100+ Azure services.
Analyze virtual machine workloads and host resource utilization on your vSphere environment.
Check status of your Docker containers.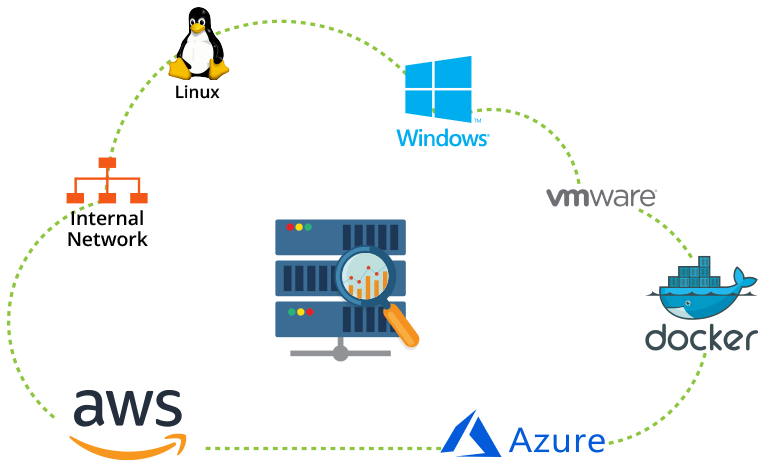 Amazon Web Services
Monitor your AWS resources with CloudWatch
Baseline and analyze performance of native services like EC2, EBS, ELB, RDS, DynamoDB, S3, ElastiCache, CloudFront, SNS and SQS to optimize usage.
Get improved visibility into your EC2 environment
Monitor your EC2 instances from both a hypervisor level and OS level to get deep visibility into the resource usage of your infrastructure.
Performance monitoring for AWS hosted applications
Drill down into each transaction, get critical code level insights to debug performance issues for your distributed application.
Our expanding monitoring support for the Amazon Web Service platform
EC2
ELB
RDS
DynamoDB
Lambda
EBS
Kinesis
CloudFront
ElastiCache
S3
SQS
SNS
Elastic Beanstalk
Direct Connect
VPC-VPN
API Gateway
ECS
Redshift
EFS
SES
Step Functions
WAF
CloudSearch
KMS
Monitor infrastructure, services and application on your AWS platform
VMware
Agent-based server monitoring and agentless monitoring for your virtual cloud infrastructure
Auto-discover your vSphere environment and map all your virtual resources, from clusters and ESX/ESXi hosts to individual virtual machines, with vCenter APIs. Set individual thresholds for each performance counter and monitor every element of your virtual environment.
Learn more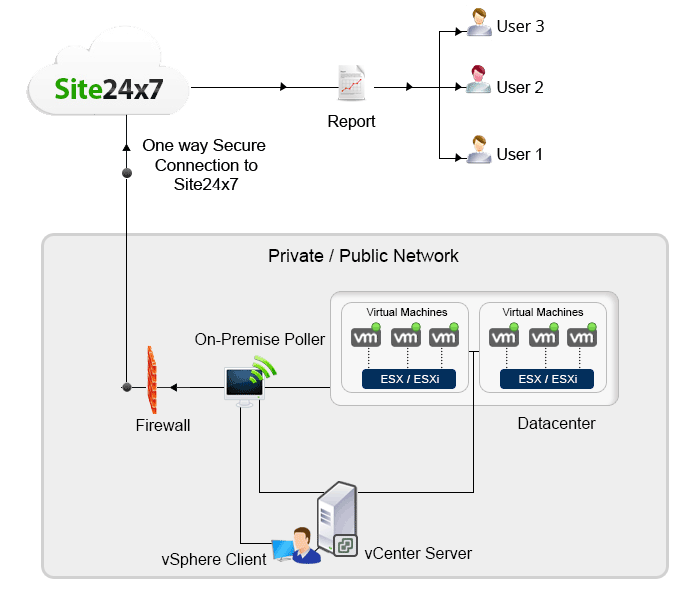 Microsoft Azure
Monitor 100+ Azure services in near real-time
Manage 100+ Azure products covering compute, storage, databases, network, analytics and security. With Site24x7's Windows and Linux VM extensions, analyze resource utilization and infrastructure health by measuring critical KPIs such as CPU, memory, storage, and network usage for all your virtual machines.
Troubleshoot Azure application performance
Diagnose performance issues for applications running on your Azure environment with Site24x7's APM Insight .NET agent. Measure critical transactions across various Azure services, from storage to database, and identify bottlenecks to minimize application downtime.
Learn more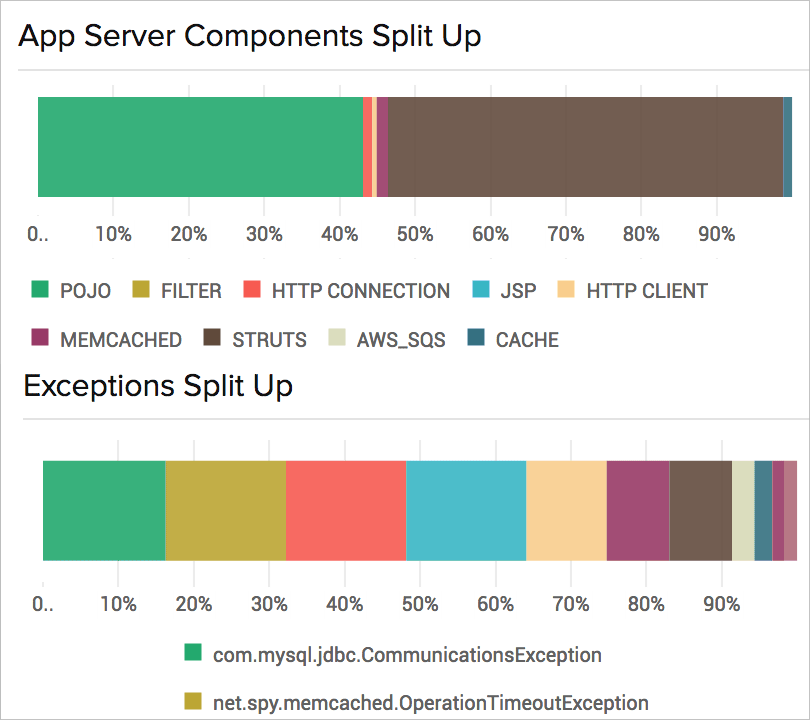 Docker
Monitor your Docker container performance.
Get complete visibility into your Docker environment by installing Site24x7's Linux server monitoring agent on your host machine running the Docker daemon. From there, the agent will auto-discover your containers and help you monitor their performance, capture Docker host and container metrics to allocate host resources, and provision containers.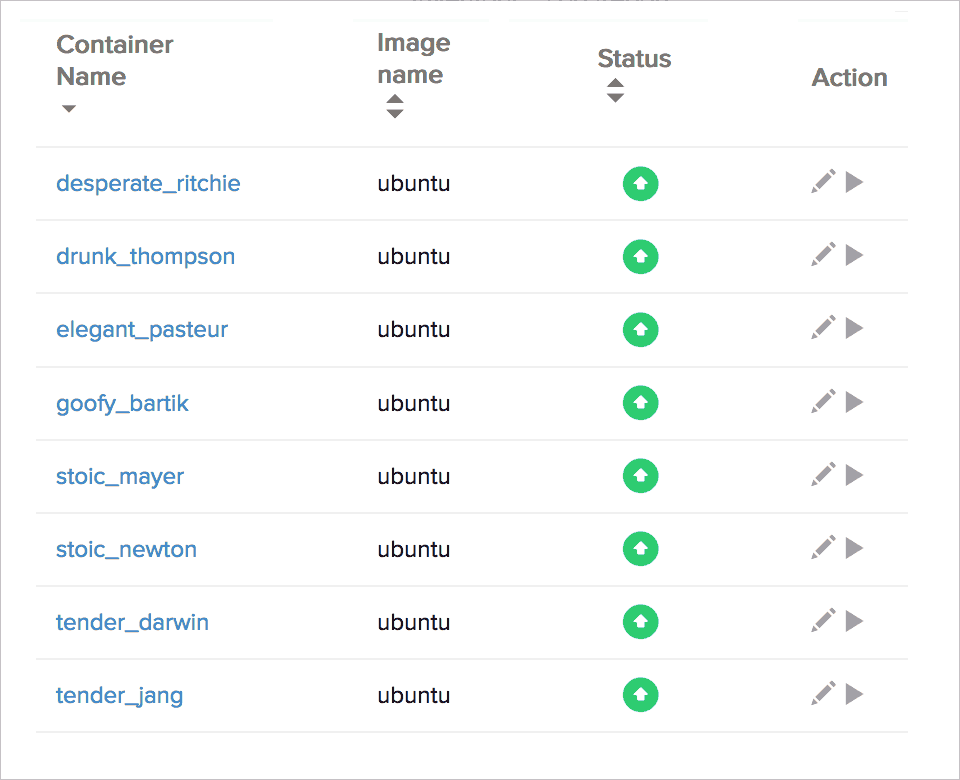 Plugins
Monitor various sub systems in your application platform, gather custom metrics of Apache, NGINX, MySQL, PostgreSQL with Site24x7's out of the box plugins support. Every application stack is unique, if you can't find what you are looking for, build your own plugin and collect the data you want, Site24x7 offers full flexibility.

MySQL

Redis

MongoDB

Memcached

Apache

Postgres

RabbitMQ

CouchDB

Hadoop

Elasticsearch