Follow these 10 simple rules to ensure success
The mad dash of shoppers may be behind you for the 2014 holiday season, but another rush is already right around the corner.
It is time to ensure your website readiness for the next flood of shoppers: Valentine's Day. IBM reported that online sales for the 2014 'season of love' rose a brisk 8% YoY from 2013*, and that number is expected to climb in 2015.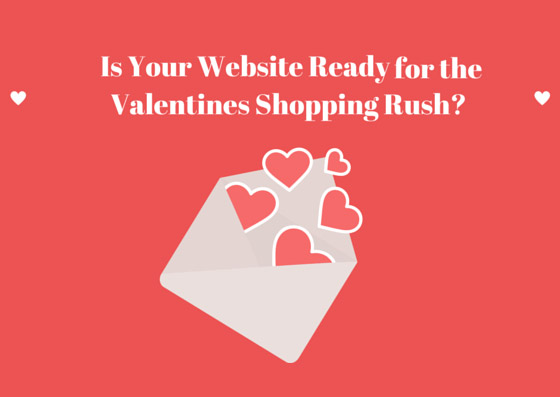 Here are 10 quick rules to help you ensure top-notch operations and maximize revenue when users flock to your site soon seeking gifts for their sweethearts:
Identify geographical discrepancies. Arm yourself with information from Real User Monitoring (RUM) and data from Site24x7 proactive Web performance monitoring across monitoring nodes. If the key countries or states your users are in have geo-discrepancies in response times versus the rest of the pack, you'll be able to historically track and compare these times, and correct them …before your users leave.
Monitor all critical functions. Your shopping cart should be working flawlessly, but don't let that alone dictate success for your website. Remember, users will browse, search and compare products on your site, so it's just as critical that the search functionality and user review sections of your site work just as well as the shopping cart.
Stay on top of Social Media feedback. Users were not shy to vent on what is one of the biggest US shopping days of the year. They took to Facebook and Twitter in droves to hammer Best Buy for site downtime during peak hours, along with Foot Locker's site for grinding to a halt. Stay on top of social media venting, and use it as a learning experience to enhance your Website as needed
Check your RUM reports and identify browser performance discrepancies. Time to talk with your development counterparts to adjust support plans ahead of the rush. Browser-based metrics within Site24x7 RUM help DevOps understand if new application updates affect performance in a specific version of browser. And all major browsers in Chrome, Firefox, Opera and IE are supported.
Compare your performance with benchmark reports. Are you a winner or a loser? Site24x7 Website Performance Benchmarks list the average response time and availability of the top 20 global websites covering various business segments, from finance to travel to retail. Did you~underperform? It may be time to think about Web performance optimization. Get the scoop with some IT tips.
Mobile rules. Mobile rules the online shopping experience – in fact, mobile sales during last year's Valentines season accounted for 17.2 percent of all online sales, up a whopping 42.9 percent YoY from 2013**. Are your mobile users satisfied? Turn your own mobile phone into a monitoring location with Site24x7 and see for yourself, with insights into various critical metrics like availability and response time from an end user's point of view – on a real mobile device.
Adjust your monitoring locations as needed. Are you set up to monitor North American users when your user base is trending overseas? Check your Google Analytics data to see where most of your users are coming from. Then, select monitoring locations closer to these end-users, from any of Site24x7 global datacenters in 50+ different geographical locations worldwide.
Identify cloud constraints. Are you running your applications in the cloud? Proactively monitor the health and performance of your cloud infrastructure to detect and resolve issues with the utilization of your cloud resources quickly…before end-users are affected…with the help of various out-of-the-box reports, graphs, and smart alerting.
Identify overstrained datacenter and backend servers. Which servers are being most taxed? Use Site24x7 server monitoring capabilities and analyze CPU, processes, memory and disk utilization reports to get in-depth visibility into key performance indicators. With more visitors heading your way soon, you need to ensure enough capacity on your back-end to handle additional demand
Tune your app code. Start tracing your Web transactions in real-time, from start to finish and drill-down to offending code. Was the transaction slowed by a failing SQL query during a search for that box of sweets, or a slow checkout process? Identify performance bottlenecks by drilling down into each point of the transaction to pinpoint the root cause of trouble.
To learn more about how to ensure performance for your website during the next holiday rush, sign up for your free Site24x7 trial account today. No credit card needed, and it's free for 30 days.
We wish you website success this Valentine's Day shopping season!