If you have been reading the news (or following us on Twitter @Site24x7) you may have noticed some recent high-visible Website fiascos. Let's take a closer look.
September 17th: United honors free fares granted in #Website glitch.~The problem? Details are sparse, but many people received practically free tickets for just the price of the security fee.
September 18th - Abercrombie #Website glitch. The problem? Their shopping cart was returning a "$0.00" total cost -- a problem ONLY when shoppers added 2 or more of the same item to their cart.
October 1st- Hours after debuting~#Obamacare ~#website~crashed.~ 30+ days later, issues are still unresolved. The problem? Website development was outsourced to multiple companies, none of which performed overall end-to-end testing when all the components were pierced together.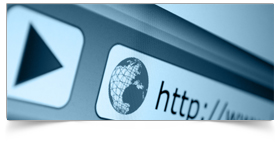 Unfortunately, these costly mistakes impact revenue, productivity and brand. Yet these types of problems could have been prevented or identified much earlier by testing and monitoring a Website from a user perspective. ~This is how it works. With a Proactive Web Performance Monitoring Service you can simulate and measure user experience and validate end-to-end processes on your Website (shopping carts, Web registration forms, conversion funnels…) from multiple monitoring nodes. As soon as a problem is detected you will get immediately alerted, giving your more time to react. ~To get started you need to build your Web monitoring plans. Here are some quick tips to help you get started.
~~~ 1. Define Realistic Monitoring~ Scenarios
Your monitoring scope (what to monitor and how) should include all revenue-generating transactions (e.g. shopping carts, critical Web functions) and top paths followed in your Website. Besides testing the basics, you need to validate comprehensive scenarios. Here are some quick pointers to get you thinking:
Validate adding 1 item to your shopping cart (Obamacare Website~ would have failed this basic monitoring step right away)
Verify quantity- 2 or more items (you could have identified Abercrombie's glitch)
Validate conditions- Different billing and shipping address for the same order, invalid argument such an invalid zip code, etc. (this could have been the cause for United Website glitch)
Even though your QA department did a terrific job and already tested these scenarios, sometimes problems arise only for production Websites -- under real traffic conditions. And guess who the first line of defense is? You! Therefore, put on your QA testing hat, or better yet, organize a meeting with QA, and jointly define these realistic monitoring scenarios so you can find problems sooner.
~~~ 2.~ Check response time AND content accuracy
Your Web server could properly respond in 3 seconds but deliver errors to your users (a shopping cart $0 value, a "Server too busy" code, etc.).If you only monitor response time you will not detect problems like this. Therefore, track that important keywords are present (or missing) in your Webpages, and define alerting policies when they are missing (or present).
~~~ 3.~~~ Testing Locations
Sometimes Web glitches only arise for specific users and locations, or you may even have geographical response time discrepancies that should be corrected. When you use a Web performance monitoring service you can test and measure from several monitoring nodes, so take advantage and monitor from multiple locations (top-revenue generation locations, new areas of expansion, etc...). That way you can historically track and compare response time across locations to identify discrepancies.
Ready to find Website problems before your next Website glitch is discussed on Social Media?
Sign-up for a free Site24x7 Web Performance Monitoring trial, and get started in minutes.
Remember, Site24x7 is delivered as Software-as-a-Service, which means no contracts, no long-term commitment, you can cancel anytime.
Happy Monitoring!